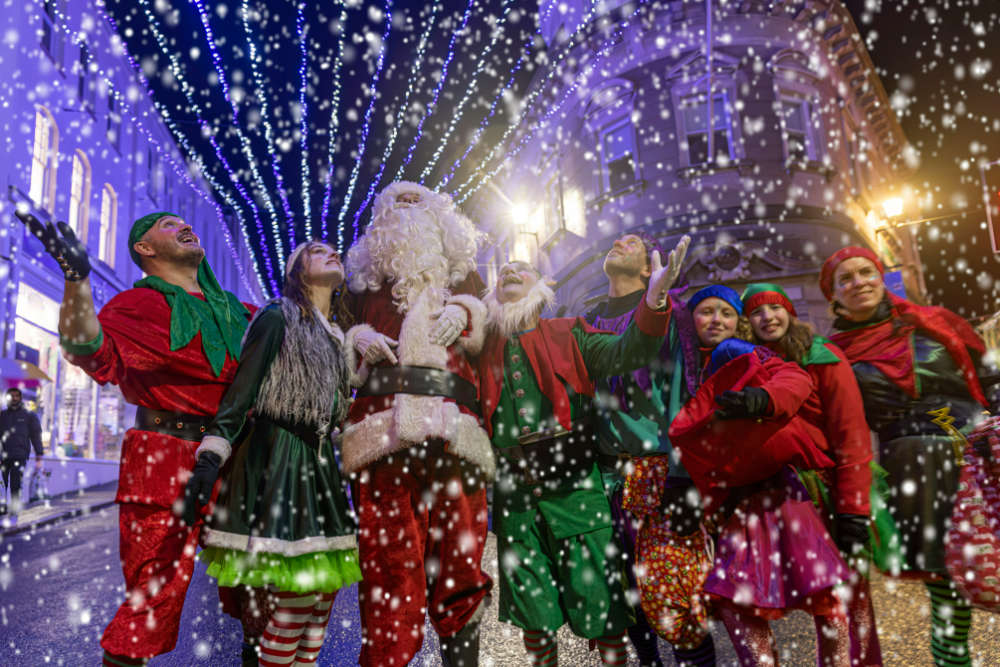 The organisers behind the St Peter Port Christmas Lights say they were concerned last week's storm may have damaged the £55,000 display and planned parade.
St Peter Port is scheduled to come alive with lights on 25 November.
Following Storm Ciaran, organiser Jax Robin says some of the LEDs may not work:
"We've had an awful lot of water penetration due to the high winds and torrential rain.
So, there's no guarantee that all the lights will work and we're just going to have to hope things dry out a bit."
She says they will test the lights before the event, but fun will be had regardless:
"I never tire of seeing the lights being switched on and seeing St Peter Port burst into festivities.
You have hundreds of children there with their families - it's magical.
And when you have the lights on for late-night shopping and for the rest of the month it creates that lovely feeling that Christmas is here."
Parade Plan:
On 25 November, Father Christmas will visit Guernsey to collect children's wish lists and switch on St Peter Port's lights.
He'll arrive, courtesy of the Royal National Lifeboat Institution, at 3:40pm.
He'll travel with his team of elves from the Model Yacht Pond, through Castle Emplacement, along the bus terminus into Fountain Street, finishing at the Market Buildings at 4:45pm.
IslandFM will be in Market Square providing entertainment with The Hope Chair until 5pm when the lights will be switched on.
Afterward, Father Christmas will continue through the Arcade, onto the High Street, and down the Pollet.
Santa's letterbox will be arriving at the Guille-Allès Library on 20 November, allowing children to post their letters to Santa. Addresses should be included so replies can be sent.