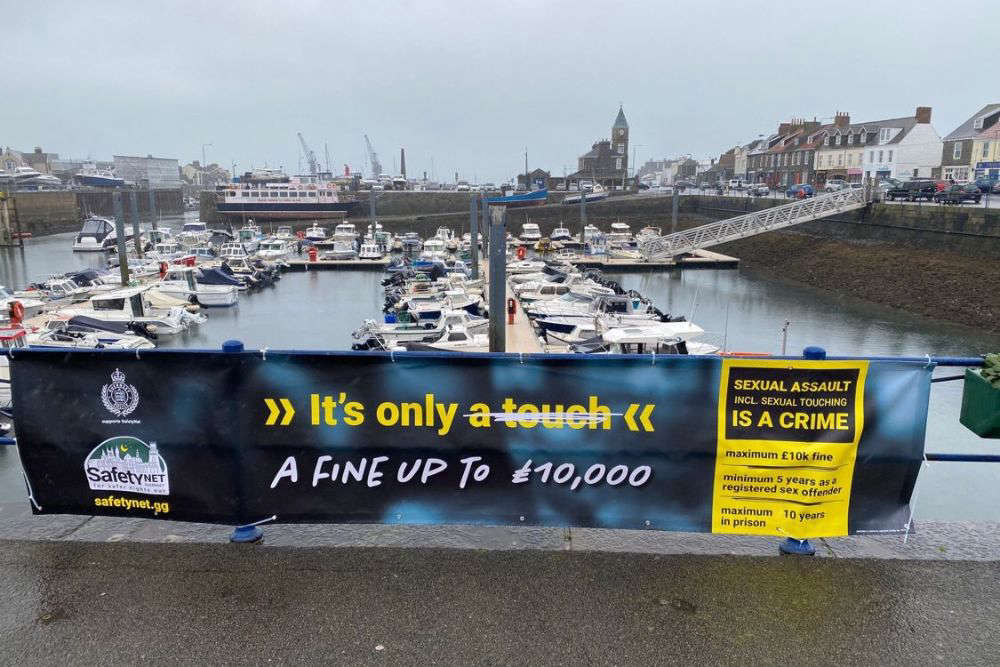 SaftetNet's first campaign aims to educate the public on the penalties for sexual assault.
The charity, which launched in July this year, has put up a series of posters on the Bridge, in Town, in pubs and clubs, and on social media.
They list the legal consequences of sexual assault, such as a minimum of five years on the sex offender register, a maximum prison sentence of 10 years, and a maximum fine of £10,000.
174 incidents of sexual assault were reported to Guernsey Police in 2022.
SafteyNet Chair Poppy Murray says the real figure is likely to be much higher:
"We know from the Guernsey Police night-time economy survey, that 85% of incidents go unreported.
So, we can estimate that the real figure is much more likely to be in the realm of 1,160 last year, or an average of 22 per week.
This is unacceptable and the only way to tackle this is to change the behaviour of perpetrators."
She says it's essential that the public is educated on the law surrounding sexual assault:
"Information regarding the law and penalties for these offences was not easy to find, or understand, as a member of the public
It was important to us as a charity to provide an accurate breakdown of the law in a digestible format.
Thanks to the kind support of Guernsey Police and the Law Officers, we have been able to do exactly that.
We also made sure that our website can be translated into multiple different languages, so there are no barriers for non-English speakers in accessing this important information."
She added that they intentionally got this campaign running before the busy Christmas party season.