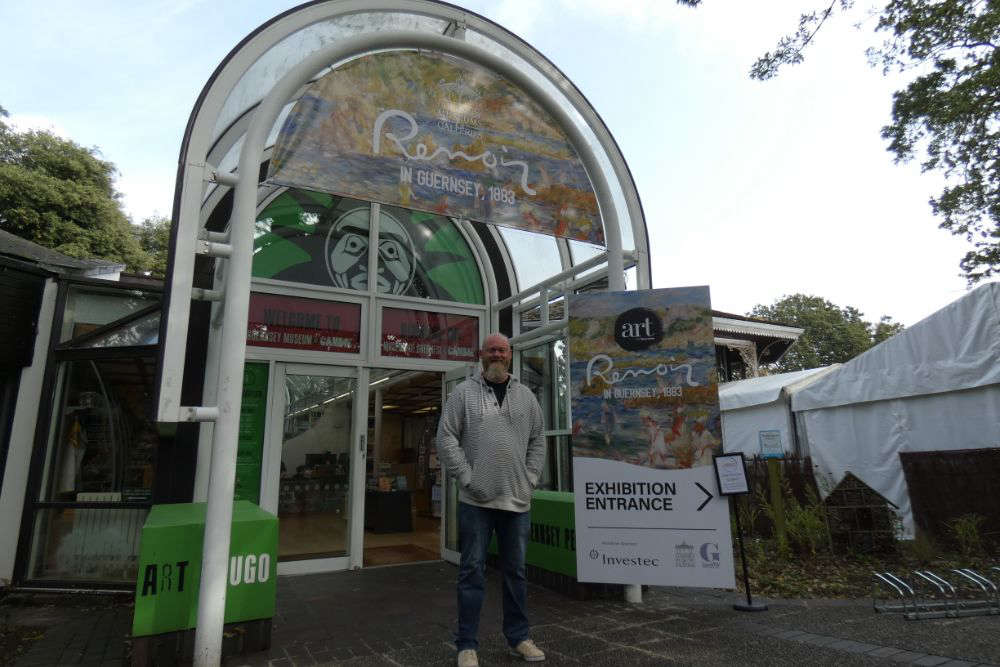 Art for Guernsey's Renoir exhibition has been operating at 80% since it opened at the end of September.
The gallery at Candie is hosting the world's only Pierre-Auguste Renoir exhibition this year - celebrating 140 years since the famous French artist came to the Bailiwick.
Organiser David Ummels says it has been extremely popular:
"We have sold more than eight thousand tickets.
A lot of people say that they have enjoyed the intimate atmosphere that we have created here.
We can not allow more than thirty people to go into the gallery at once and although that is a constraint it is also an opportunity because you really feel like you've got your own space to engage with the pieces."
Mr Ummels says he is thrilled so many schools have come:
"This is a one-of-a-kind opportunity for the children to see a show of this caliber, and see masterpieces like this.
I think it is very important as a part of your curriculum to do and experience, many things like this.
It's really exceptional how they react when they engage with these paintings."
He expects the last tickets to sell fast - before the exhibition closes on 17th December.