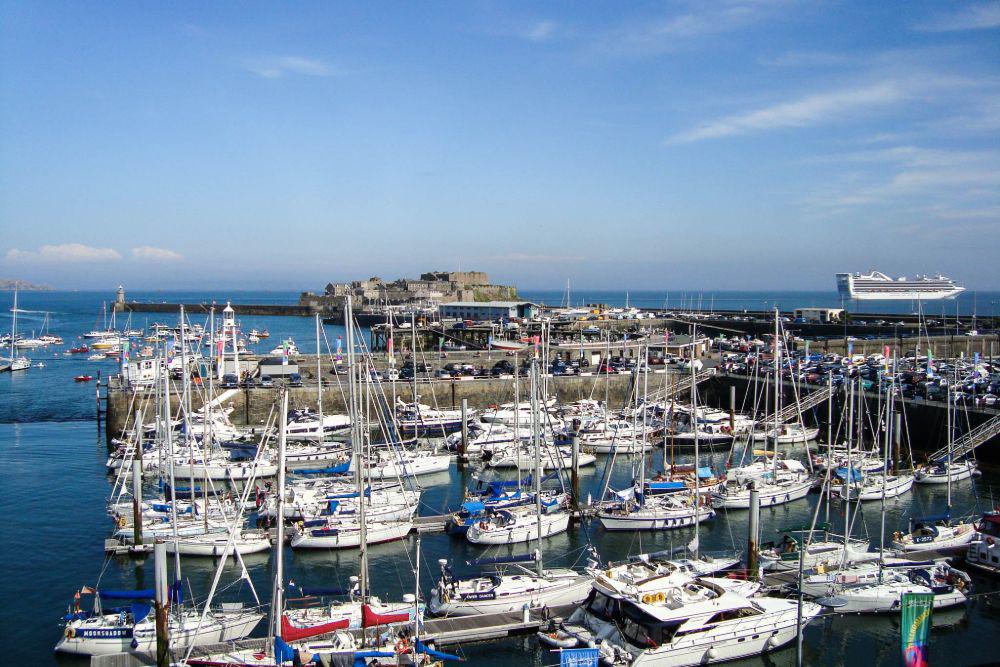 Mooring fees at Guernsey's harbours will rise by at least 50% percent by 2026, with some boatowners paying 150% more depending on where in the island they keep their boat.
If you own a boat, you will soon paying substantially to keep it in Guernsey.
Fees for marina berths will rise by between 50% and 93% over the next three years.
For example the smallest vessels - up to 20 feet long - will be paying nearly £1,500 fifteen by 2026.
It is part of a package of above-inflation hikes in Guernsey Ports' various fees and charges.
It wants to raise an extra £8m a year so it will no longer need to be propped up by taxpayers.
Ports is set to make a £6m loss this year, and will have received around £30m in States-funding in the past four years.
It says, "This situation is not sustainable in the long-term, particularly given the current pressures on public finances."
Extra revenue from mooring fees would account for around 15% of the additional income, with higher marina berth fees expected to bring in £1.2m more.
Moorings outside the marinas will see increases of between 60% and 150% above RPI by 2026, depending on location. This will generate an additional £44,000 from 2026 onwards.
"We are mindful of the potential impact of a sudden, sharp rise so we have looked to smooth the increases, so our customers have time to adjust to them. However, there is also a pressing need to reduce the reliance on general revenue funding. It was felt a three-year transition provided the right balance, and gives Guernsey Ports the opportunity to monitor any impacts and respond accordingly." - Guernsey Ports managing director, Colin Le Ray.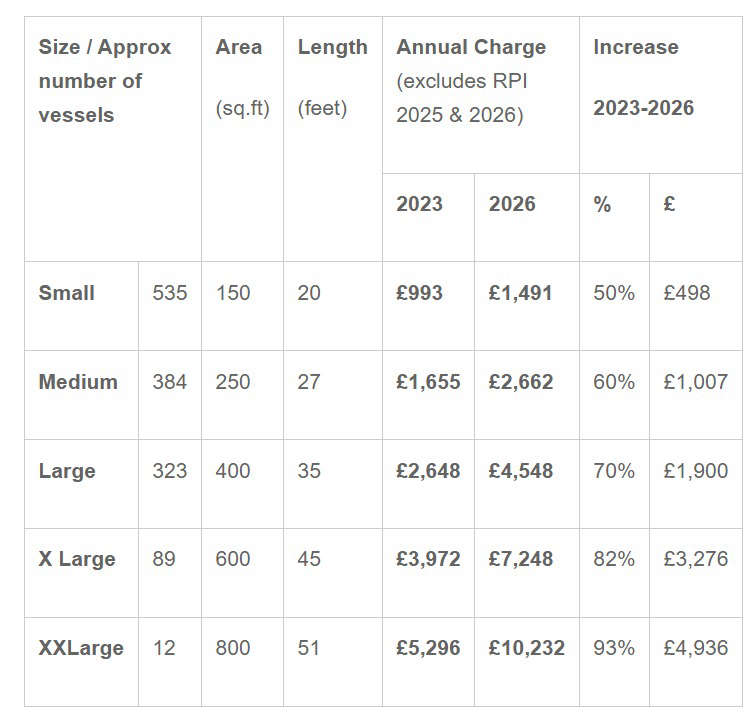 The above table relates to berths within Guernsey Ports marinas.
Guernsey Ports says it continues to feel the impact of the Covid-19 pandemic, with lower passenger numbers affecting income from its commercial activities.
Other money-making ideas are being considered, including airport parking, duty free provision and changes to concessions.
Ports says it is also working to make savings.
The mooring fees increases will come into effect annually on 1 April.
Fees for visitors will increase by 30% by 2026.