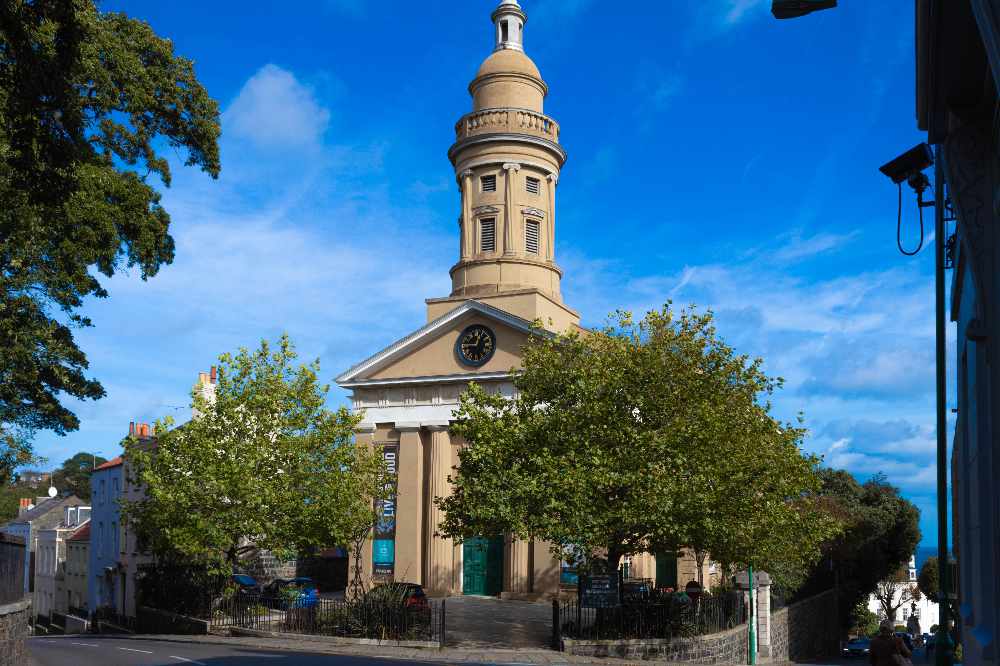 Islanders are invited to a procession from St James to Crown Pier on Sunday (11 September) for the Proclamation of King Charles III.
Following the principle proclamation in London's St James's Palace on Saturday (10 September), King Charles III will be proclaimed here in the bailiwick at midday on Sunday.
Proceedings will begin with a special States sitting at 11am at St James where the Bailiff will read the Proclamation of Accession.
This will be followed by a procession to Crown Pier.
It will be led by the Corps of Drums of Elizabeth College and go via St James St, Smith St and Le Pollet.
The Guernsey Concert Bass Band will perform until just before 12pm before a fanfare is sounded.
His Majesty's Sheriff will read the Proclamation, after which islanders will shout 'Dieu Sauve Le Roi' (God Save the King!)
Another gun salute will be fired from Castle Cornet to mark the occasion, sounding 21 times.
The National Anthem will be sang with the lyrics 'God Save The King' for the first time since 1952.
Flags should be raised to full mast throughout the Proclamation period, returned back to half mast at 1pm on the 11 September.
Sunday's ceremonial proceedings will be streamed live online. More details can be found at www.gov.gg/monarch.
In Alderney, there will be a special States Meeting at the Court House followed by a procession to the Island Hall.
The Island Brass Band will perform, a fanfare will be sounded and, at midday, the President will read the Proclamation.
Guernsey States has confirmed that the day of the Queen's funeral will be a public holiday in the bailiwick.