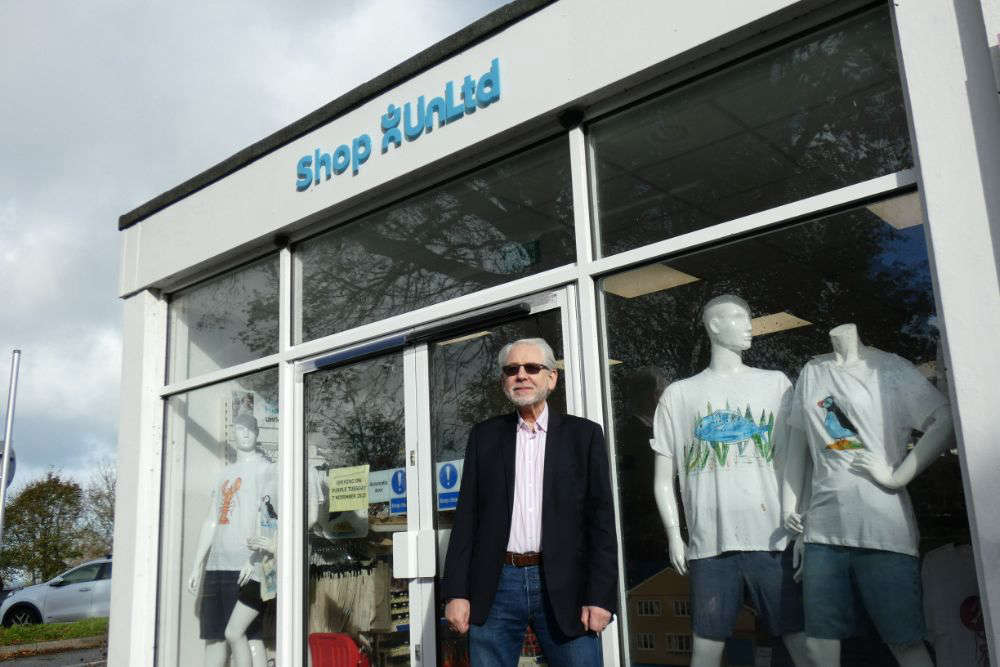 The grand opening of the Ron Short Centre's shop today (7 November) allowed several disability-friendly features to be displayed.
The Guernsey-based centre which helps people with physical, sensory, and neurological impairments live full and independent lives has expanded.
The new shop front will allow members to sell hand-crafted items and receive retail training.
Designer Leslie Banks says he is pleased with the final result, and to be innovating:
"We did some research and we found very few shops that were designed from scratch with accessibility at its core idea.
Some have had input from other organisations but here we've picked around ten major disabilities and tried to include the requirements that we think they needed."
His designs include wide automatic doors, open space, smooth flooring, and dual-level displays for wheelchair users.
While the simplistic colour scheme hopes to improve the experience for the visually impaired and anxious.
Mr Banks says he hopes his designs will give the disabled more independence and dignity:
"If somebody can't get into a shop and they are forced to be served on the pavement or be lifted in - that's a huge level of indignity that people should not have to put up with."
He hopes more local shops will be inspired to help the disabled gain access to goods and services.