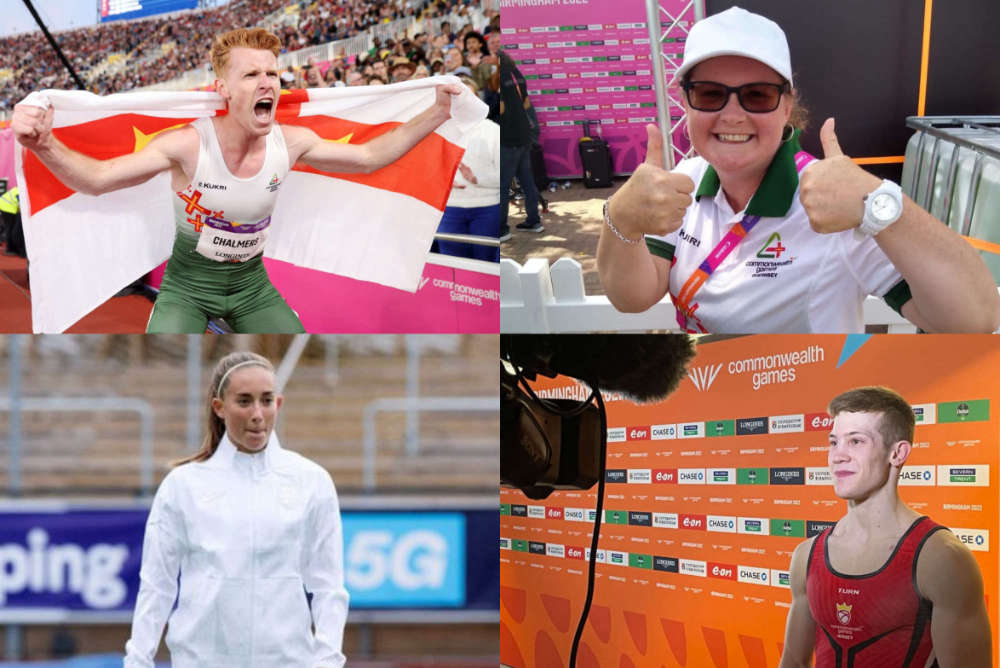 Islanders can now vote for who should be crowned CI Sports Personality of the Year.
A bowler, hurdler, footballer and a gymnast are all in the running for Channel Islands Sports Personality of the Year 2022.
The public vote has opened. Here's a look at who's who:
Guernsey Bowler Lucy Beere MBE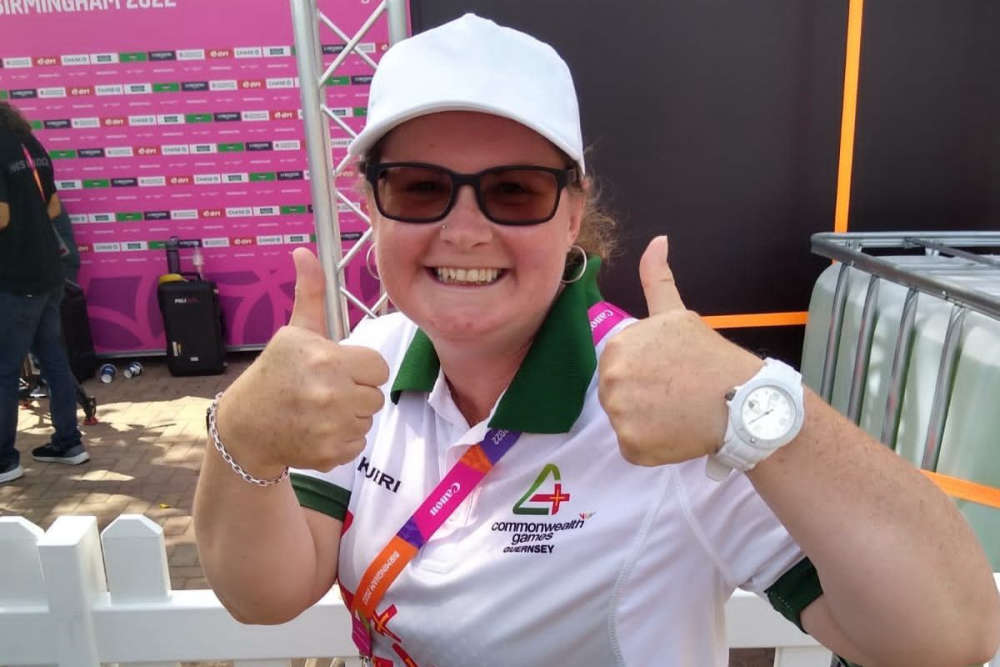 Bowler Lucy Beere has won 16 Channel Island titles, including the Women's singles five times, and 18 international medals.
Lucy also won the island's fourth-ever silver medal at the Commonwealth Games in August 2022.
She was made an MBE in the New Year Honours List for services to sport in Guernsey.
Guernsey Athlete Alastair Chalmers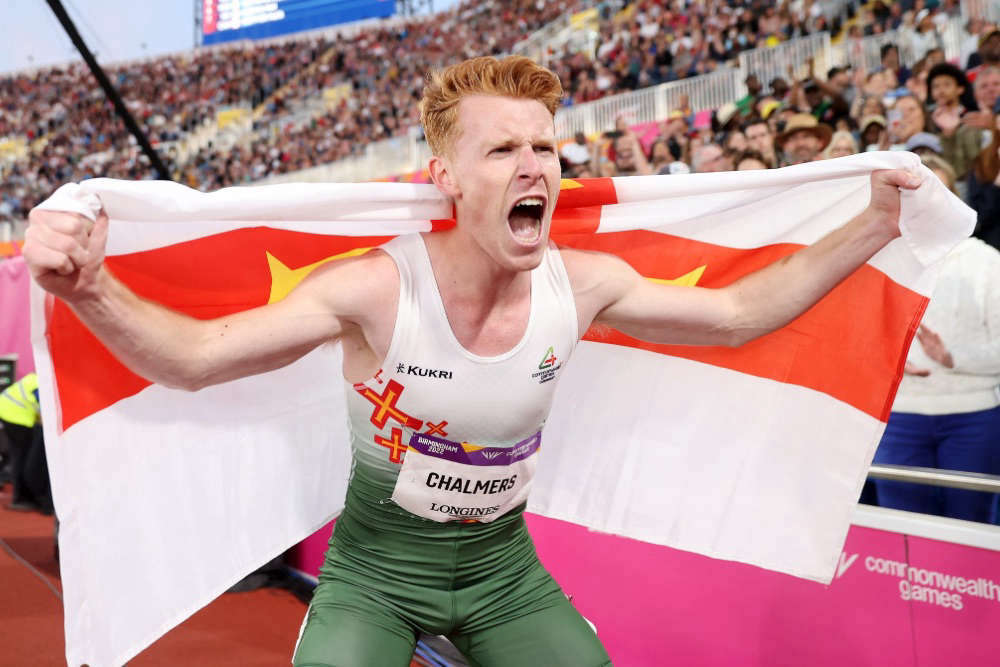 Guernsey's Alastair Chalmers came third in the 400m hurdles at the 2022 Commonwealth Games in Birmingham, securing the island's first-ever athletics medal at the event.
As well as his Commonwealth bronze medal, the 22 year old track and field hurdler has previously won silver at the European Team Championships and bronze at the World U20 Championships.
Guernsey Footballer Maya Le Tissier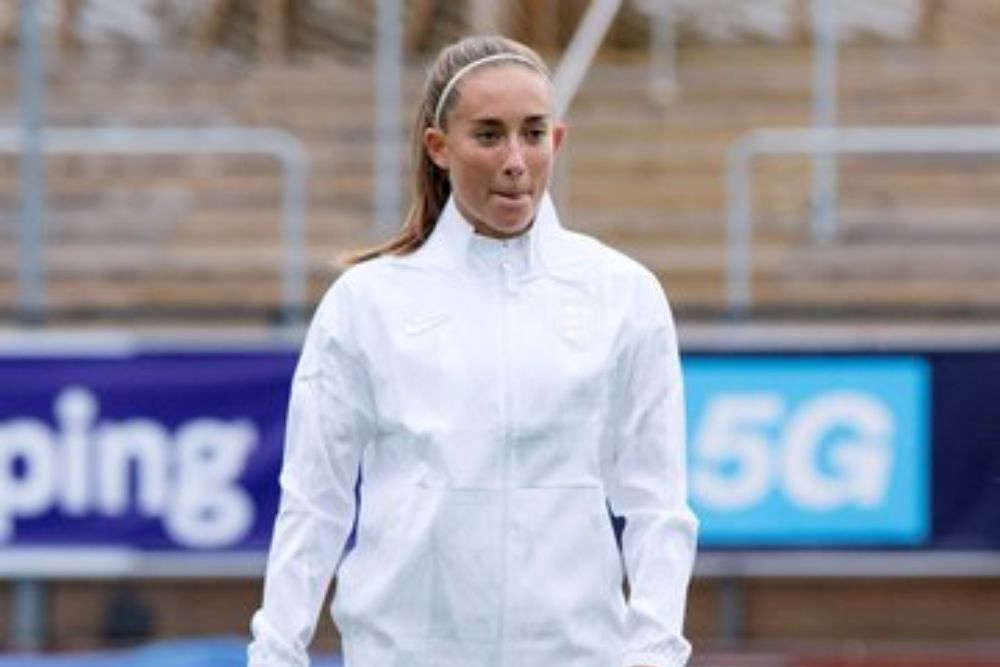 At just 20, Maya Le Tissier is enjoying a stellar football career.
She started at St. Martins A.C. and is now a defender for Manchester United in the English Women's Super League. She ended a brilliant 2022 with an England cap.
Maya has previously been named as one of the top 10 best young footballers in the world in Goal's NXGN awards.
She won CI Sports Personality of the Year 2019.
Jersey Gymnast Daniel Lee
Daniel Lee has competed in two Commonwealth Games for Jersey. In 2022 he become the first Jersey man to compete in an all-around gymnastics final, finishing sixth.
The 23 year old finished seventh in the Rings final, and was Team Jersey's flagbearer for the closing ceremony in Birmingham.
Islanders can vote up to five times over the phone and the lines open at 10am* today (9 January).
The public votes will be combined with those from the team of judges.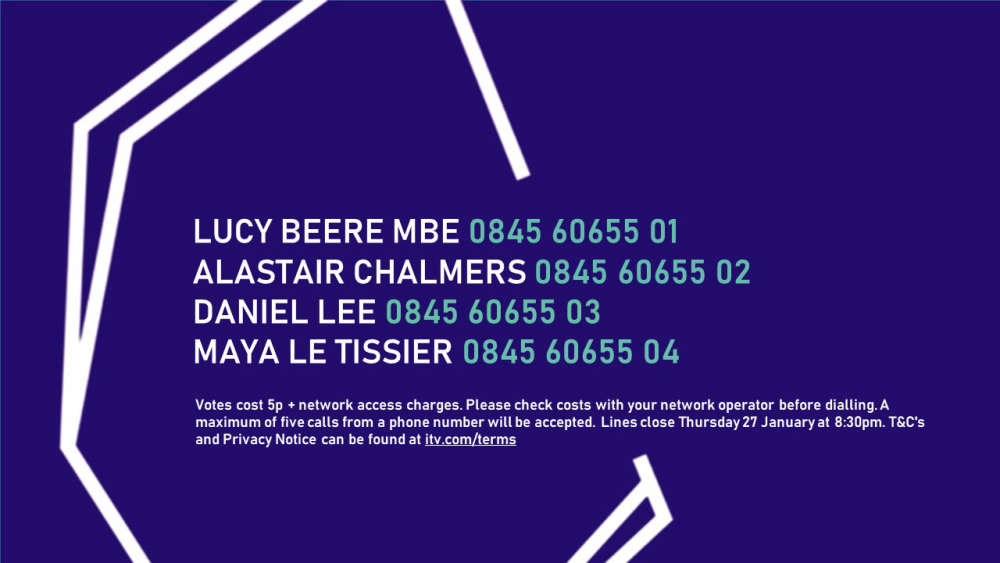 "Once again, 2022 has been a truly remarkable year of sport for the islands and these nominations celebrate the outstanding achievements by Channel Islands sports men and women. 2022 saw Channel Island athletes taking to the world stage once again, representing their club, their island and even their country. We are looking forward to an exciting evening of celebration and congratulate all those who have been shortlisted." - Paul Adkins from awards sponsor Betway.
The awards will be presented at Jersey's RJA & HS on Thursday 2 February.
The Team of the Year 2022 includes Guernsey's Commonwealth Games Team, Jersey Men's Cricket, JRFC Women's team and Guernsey's St Martin's Football Club.
The Rising Star of the Year Award nominees are: Jersey footballer Luke Harris, Guernsey footballer Alex Scott, Jersey table tennis player Hannah Silcock and Asa Tribe, Jersey cricketer.
Coach of the Year contenders: Jersey football coach, Martin Cassidy, Jersey swimming coach Nathan Jegou, Jersey Cricket's Neil MacRae, Guernsey's rugby coach Jordan Reynolds and Jersey Skating coaches, Sasha Baker and Keilah Ovens
Also to be awarded on the night will be the Michael Lucas Sporting Hero Award, and the Judges Award for Achievement.
*Lines are open from 10:00 hours on 09 January 2023 and close as announced during the live broadcast of the Betway Channel Islands Sports Awards on Thursday 02 February 2023. Terms and Conditions can be found at itv.com/terms