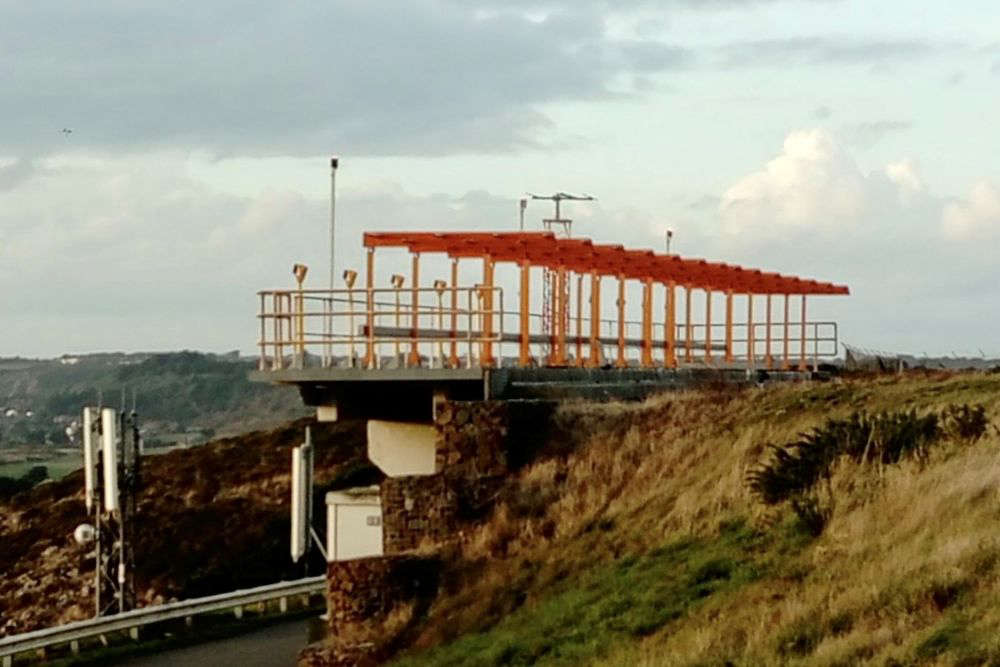 Credit: Ports of Jersey
Work to install a new Instrument Landing System (ILS) at Jersey airport is likely to take around two months.
The kit that helps guide in aircraft from the east of the island is being replaced.
Ports of Jersey announced last October that it scheduled the work for the spring.
The ILS is an airport approach navigation aid which helps pilots land their aircraft safely by transmitting guidance signals on their approach to the runway.
The ILS is used by most aircraft and is important in poor weather, It allows aircraft to land in visibility as low as 450 metres, depending on the type of aircraft.
The equipment for runway 26 - for eastern approaches - is 19 years old. The systems are designed to last 12-15 years.
"The replacement of the 26 ILS will ensure that we can continue to offer a reliable ground-based navigation service for several more years. The new system will provide guidance to aircraft in poor visibility in the same way as the current equipment.
"While the work is underway and when the wind does not allow the use of runway 08 (western approach), pilots will land using primarily visual or LPV 200 Satellite based approaches." - Paul Strudwick, - Head of Air Navigation Services.
The new equipment should be in service by the end of May.
The ILS for runway 08 is not being replaced yet but spare parts from the decommissioned system will be kept in case they are needed before it is due to be updated.