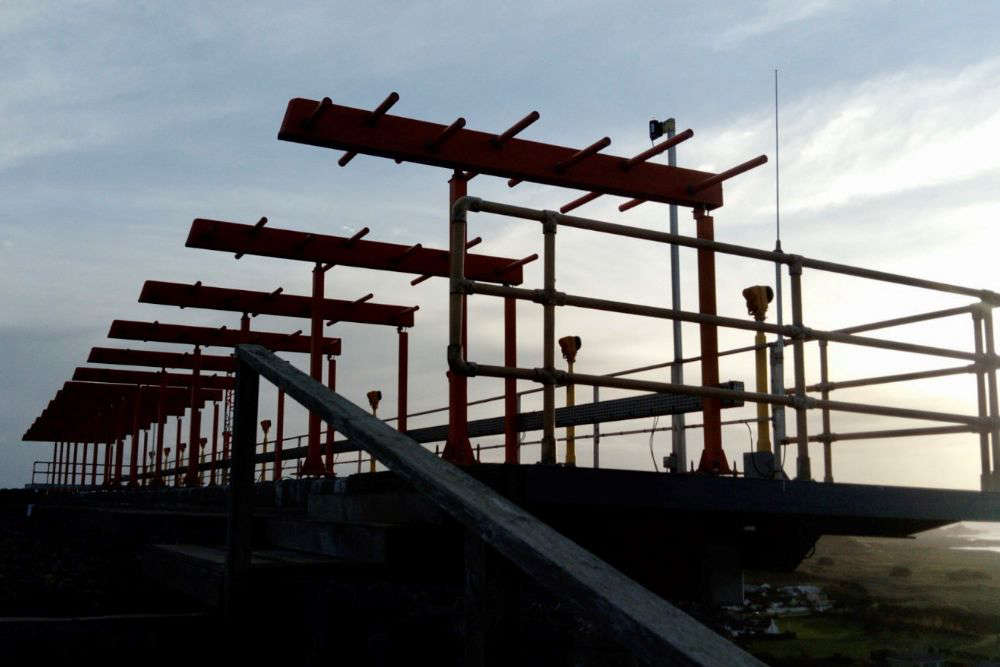 Credit: Ports of Jersey
A piece of equipment that helps aircraft land safely at Jersey airport is being replaced next spring, with potential for some flight disruption.
A new Instrument Landing System (ILS) will be installed on runway 26 in the spring, to guide in planes arriving from the east.
The ILS is an airport approach navigation aid which helps pilots land their aircraft safely by transmitting guidance signals on their approach to the runway.
The ILS is used by most aircraft and is important in poor weather, It allows aircraft to land in visibility as low as 450 metres, depending on the type of aircraft.
The current one is 19 years old and beyond its useful life.
Paul Strudwick from Ports of Jersey says it could mean some disruption for around six weeks in March and April while the new one is fitted:
"The 26 ILS will be out of service, which could potentially affect operations because (the pilots) won't have a precision approach on that runway.
The aircraft will have to land visually, or, if they are equipped, the aircraft they can use satellite-based approaches. So there might be some disruption through that period, but it will be minimal."
"One part of that ILS system, what we call the localiser, sits over the top of St Ouen's (Bay) and gets quite a lot of weather so it needs replacing. The spare parts from the one we are replacing will be used to maintain the 08 end (of the runway) until that one gets beyond its useable life."