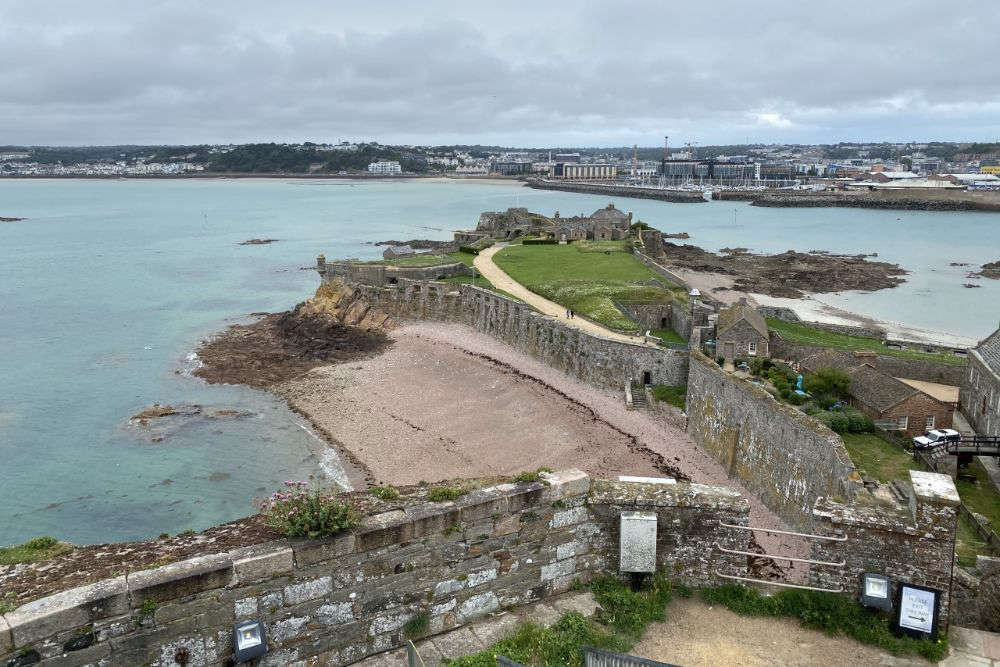 Two people have been rescued from Elizabeth Castle after being cut off by the rising tide.
Jersey Fire and Rescue was called out by Jersey Coastguard just before 8pm on Sunday evening (29 August)
Two people had been trying to cross the causeway from the castle back to shore as the tide was coming in.
They realised they were cut off and turned back.
The Fire Service Inshore Rescue Boat was launched to collect them from the breakwater.
The service is reminding people to check tide times before heading offshore to make sure you can get back safely.
"Although the size of the tides are reducing in height, Jersey still has one of the largest tidal ranges in the world and casualties can soon be cut off by the speed of the incoming tide" - Crew Commander Vautier.