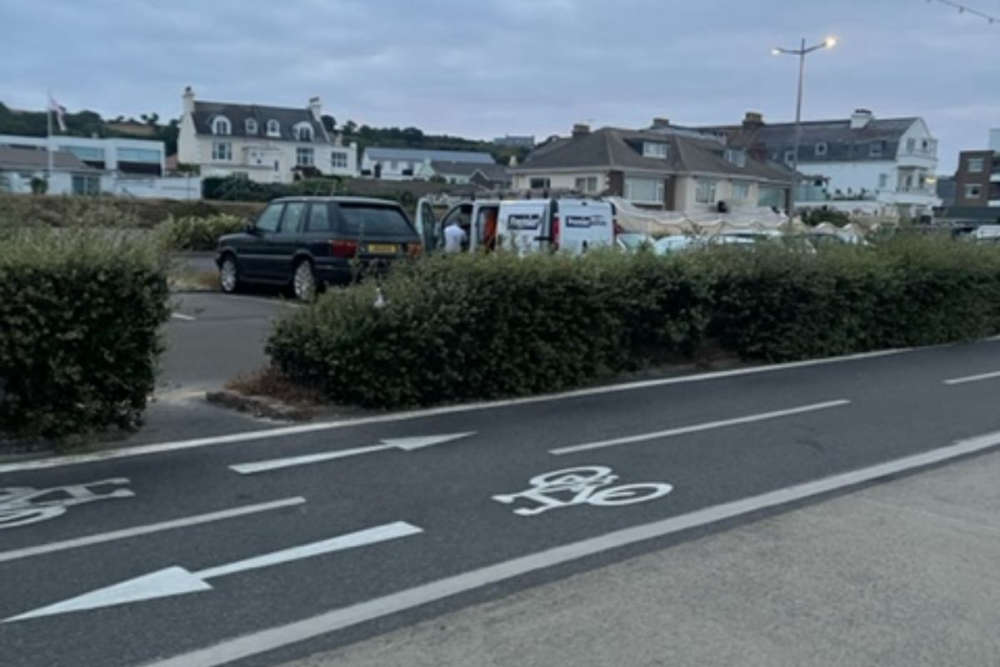 Jersey Police have released pictures of two men they want to speak to about a vehicle fire on Victoria Avenue, which is being treated as suspicious.
Jersey Police and Jersey Fire and Rescue were called to layby 6 at around 5:45am today (1 August) and found a white Renault Traffic van engulfed in flames.
The van and the Audi TT that was next to it have been completely destroyed. Several other cars nearby have also been damaged.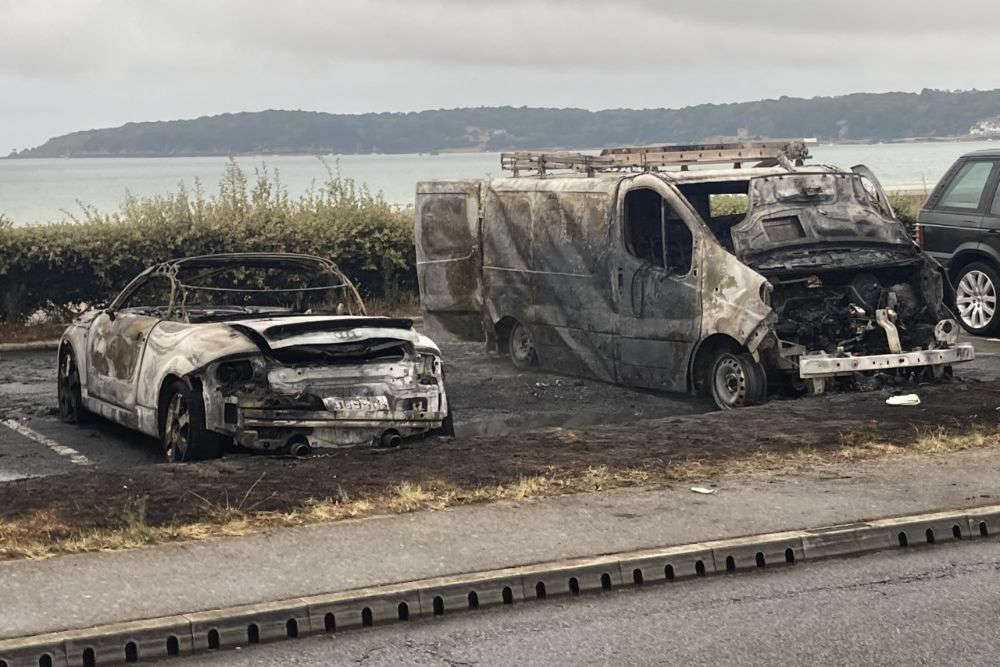 The fire was extinguished after the avenue and cycle track were closed to traffic.
One of the men the police are looking for was wearing a white top and dark trousers.
The other had a red top on with blue shorts.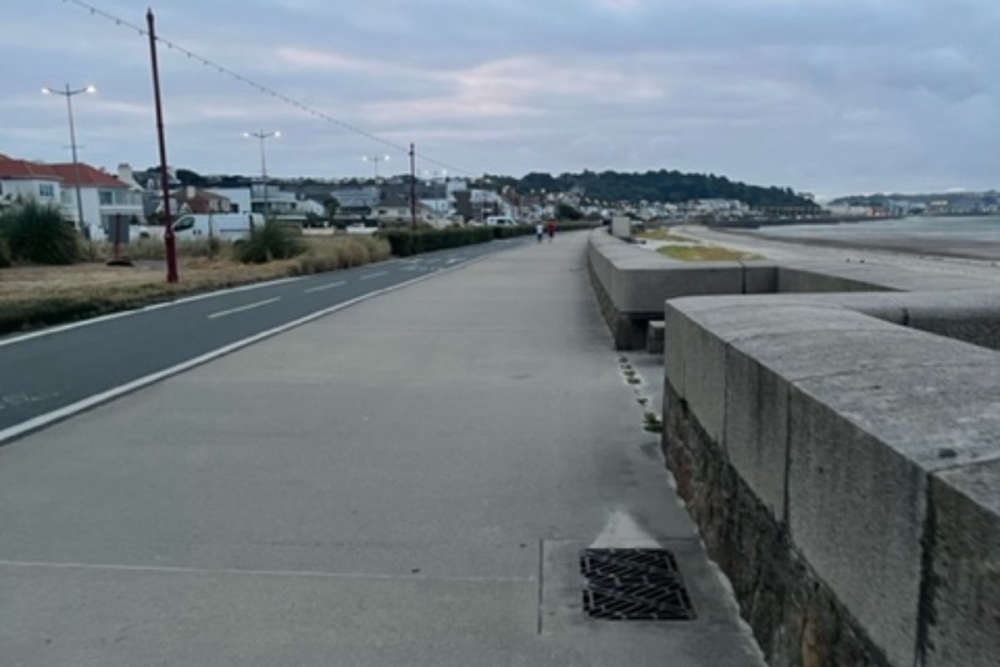 Anyone with information is asked to call Jersey Police on 612612 or Crimestoppers anonymously on 0800 555 111.
The force says it appreciates the pictures are small and distant, but it's all they have to work with at the moment.