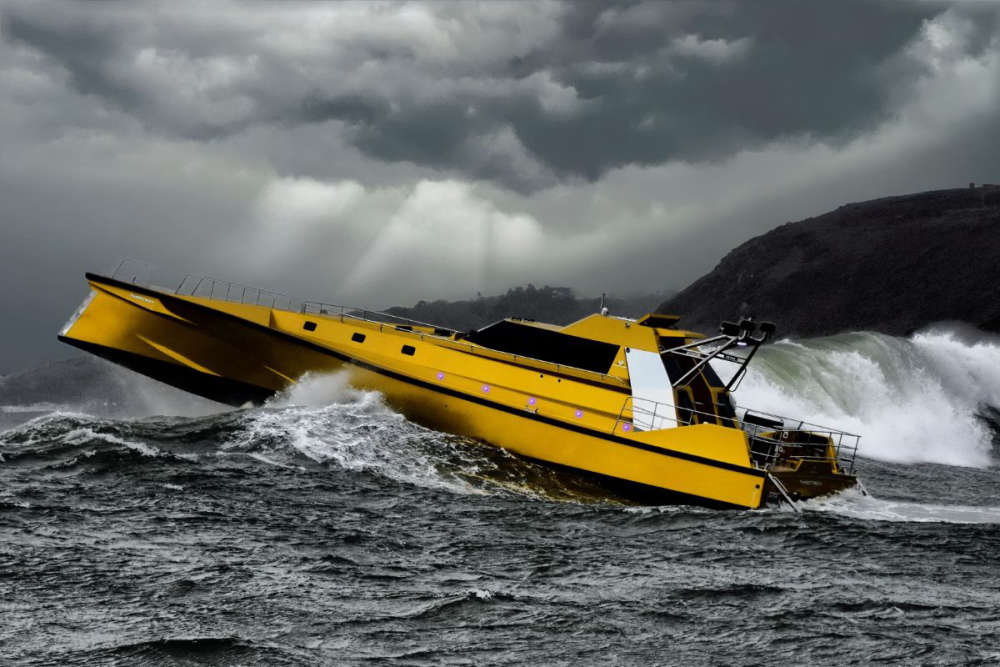 Thunder Child II has arrived in Jersey ahead of this weekend's Boat Show, setting a new world record on its journey from Ireland.
The endurance race boat, which can reach 100km an hour, made the crossing yesterday (Monday 6 June) in a time of 8 hours and 52 minutes.
Nick Ogden has been telling Channel 103 about the 297 nautical mile journey.
"We went over the start line in Cork at 5:01am and got into Jersey just before 2pm - so 8:52:02 later , which is a new world record!"
We had a huge pod of dolphins chasing the boat for about ten minutes, and we tried to chase a British Navy destroyer that was going up the Channel. They didn't want to play because we were going too fast I think!
Then if anyone was at Noirmont Point watching us bombing to St Helier harbour they saw a few people trying to catch us, and they couldn't either."
Thunder Child II - vital statistics needed to break records. QUAY.je Jersey Boat Show Le Mourier Marine Jersey Hospice Care

Posted by QUAY.je on Sunday, June 5, 2022
The trip to Jersey was trial run as the '54 knots' team will also be attempting the London to Monaco UIM endurance record.
The Thunder Child II already has three records - including for circumnavigating Ireland in just over 34 hours.
The team is supporting Jersey Hospice Care by running a raffle at the Jersey Boat Show to win a high-speed trip around Jersey, which could potentially set a new around the island record.
Thunder Child II in position. Moored in St Helier for the Jersey Boat Show in aid of Jersey Hospice Care. Win a chance to race around the island with www.54knots.com and all proceeds for Jersey Hospice. QUAY.je Union Internationale Motonautique Le Mourier Marine Axopar Channel Islands Channel 103 BBC Jersey Princess Yachts Channel Islands

Posted by QUAY.je on Monday, June 6, 2022