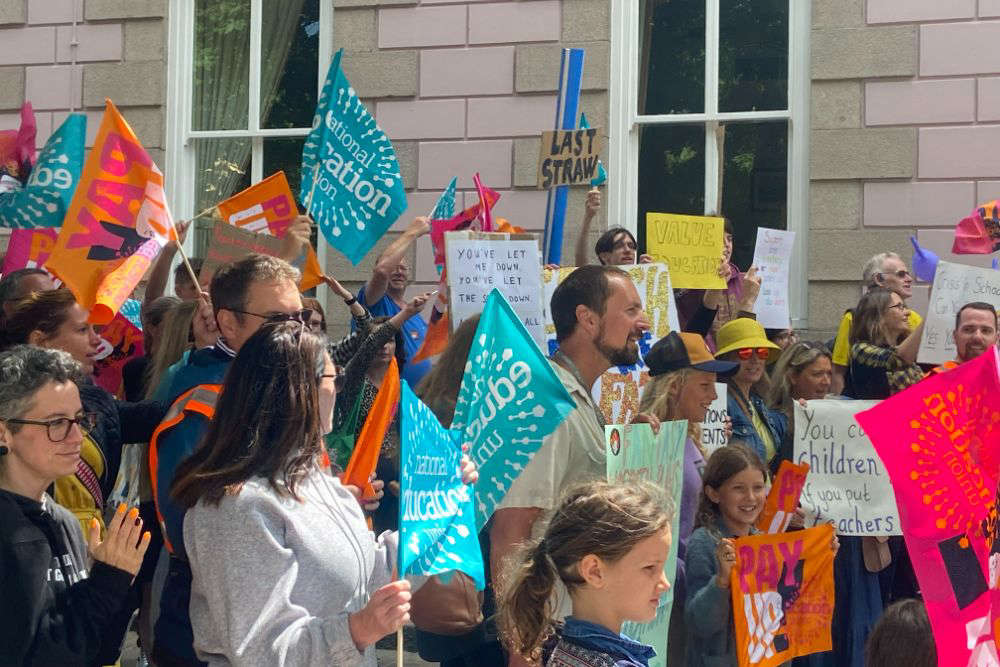 NEU members are being asked if they would like to postpone next week's planned walkout as a gesture of 'goodwill'.
As things stand, teachers in the NEU are due to strike for three days next week -14, 15, 16 November.
It would be the fourth set of walkouts since July, and the third this academic year, following a one day strike in September and two days in October.
In a email to members, the union says it has met with the States Employment Board this week to discuss teachers' terms and conditions.
It asks their view on postponing next week's action for talks to continue, and considering the disruption caused by Storm Ciaran, which forced all schools to close for two days last week.
Hautlieu and Samares school are yet to reopen because of damage.
Channel 103 understands there is a suggestion teachers delay the walkout to the week of 11 December if the dispute remains unresolved.
This would coincide with politicians debating the Government Plan - 2024 budget proposals and spending priorities for the next three years.
Last month school leaders accepted a revised pay offer, which included the 7.9% pay increase offered to all public sector workers - backdated to January - and a one-off payment of around 2.5% to be paid out of the Education Department's budget.
The government has also pledged to 'address the impacts' of changes to school leader's roles by 31 October 2024, with a further one-off payment if that work hasn't been completed.
NEU members are being asked to respond by 9pm tonight (8 Nov), while the NEU has told us a statement will be released later in the week.