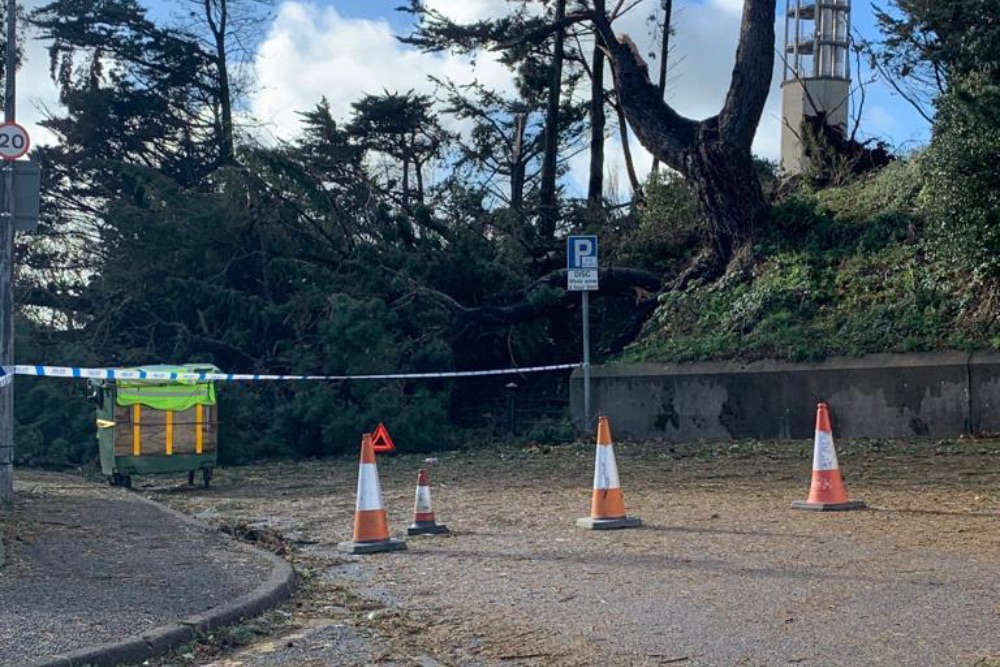 Islanders who can work from home are being asked to do so on Monday (6 November) to ease congestion on the debris-strewn roads.
The government is asking that people work from home if possible because so many routes across the island remain hazardous.
Those who need to make journeys are reminded to take extra care on the roads.
Most schools will reopen, having closed last Thursday and Friday because of Storm Ciarán and the damage caused by the 100 mile an hour winds and accompanying tornado that hit the island on 2 November.
However, Samarès primary school, Hautlieu School and Victoria College will remain closed.
School buses will be running, but some routes have been changed because some stops are not reachable.
People using Wellington Road are advised to take particular care.
The number of people living in hotels because of damage to their home has risen again, to more than 150.
Roadworks that had been due to begin at Beaumont tomorrow have been postponed.
The huge clear up operation is continuing, with Infrastructure and parish staff and scores of volunteers out in force for a fourth day.
The government says:
Howard Davis Park and Coronation (Millbrook) Park will remain closed until trees can be made safe.
The Railway Walk is closed and remains unsafe.
Public car park charges will be reinstated on Monday 6 Nov.
The Household Recycling and Household Green Waste centres will be closed on Monday (as usual) to allow staff to deal with the amount of waste from commercial deliveries.