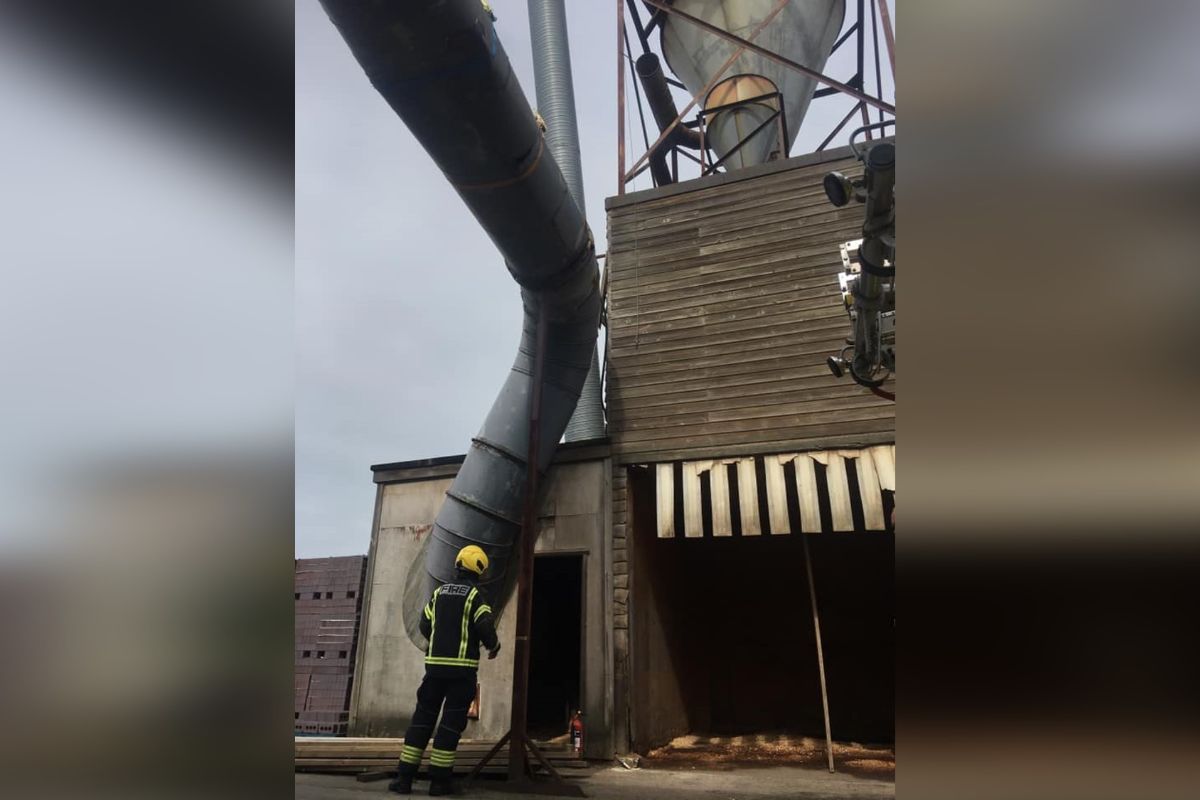 Image Credit: Jersey Fire and Rescue
Firefighters were called to reports of smoke coming out of a sawdust storage silo earlier.
They extinguished the fire, which appeared to have started because of a generator malfunction - causing a small area of sawdust to catch alight.
An on-site worker has been praised for discovering what happened, isolating the electrics and phoning 999.