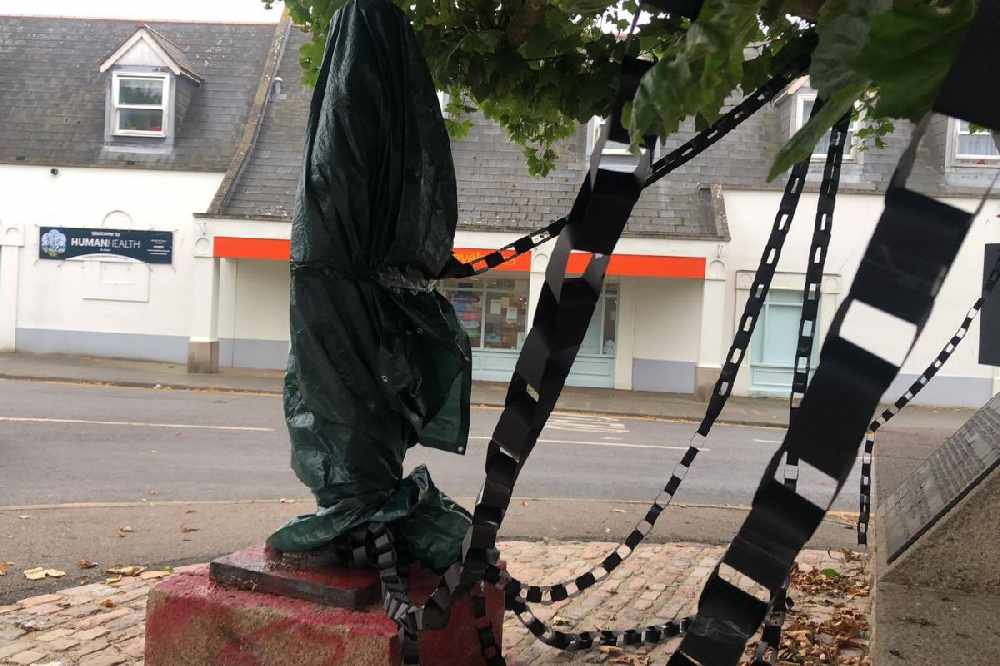 The statue of Sir George Carteret in St Peter's village has been vandalised again.
Black paper chains have been added to it to resemble shackles, and red paint daubed across his hands and the base of the monument.
The words 'slave trader' have been written on the ground in front.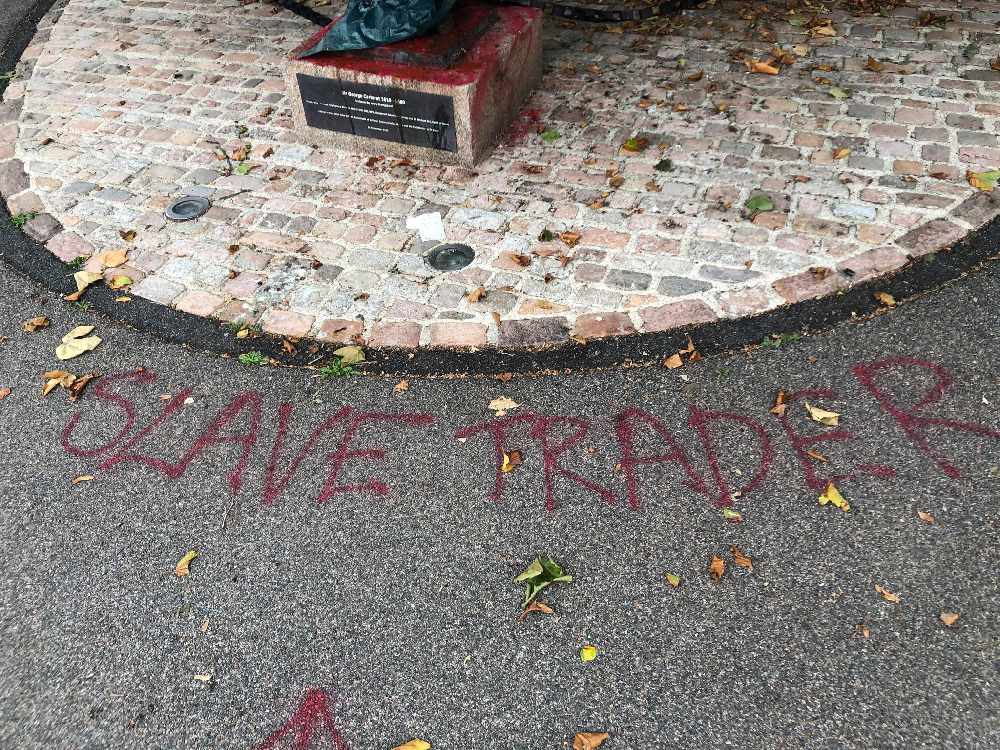 The damage has been reported to police and the statue has since been covered up.
It was noticed by passers-by this morning:
In June white paint was thrown over the statue.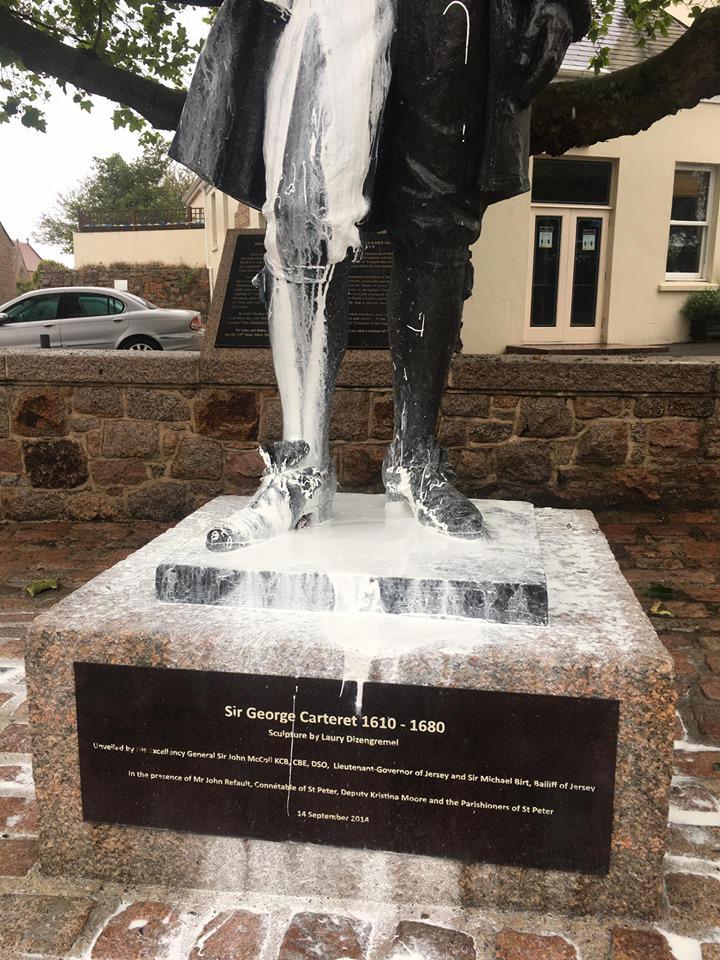 At the time the Constable of St Peter, Richard Vibert, condemned the damage - saying it doesn't help anyone:
"I am not sure what anyone thinks they achieve from this.
"It certainly doesn't do anything for the cause of stamping out racism or slavery and sadly it can wrongly paint people in a bad light who are genuinely trying to resolve such issues."
Calls for the figure of the island's former Bailiff and founder of New Jersey, which was erected in 2014, to be removed were renewed following anti-racism protests earlier this summer sparked by the death in the US of George Floyd.