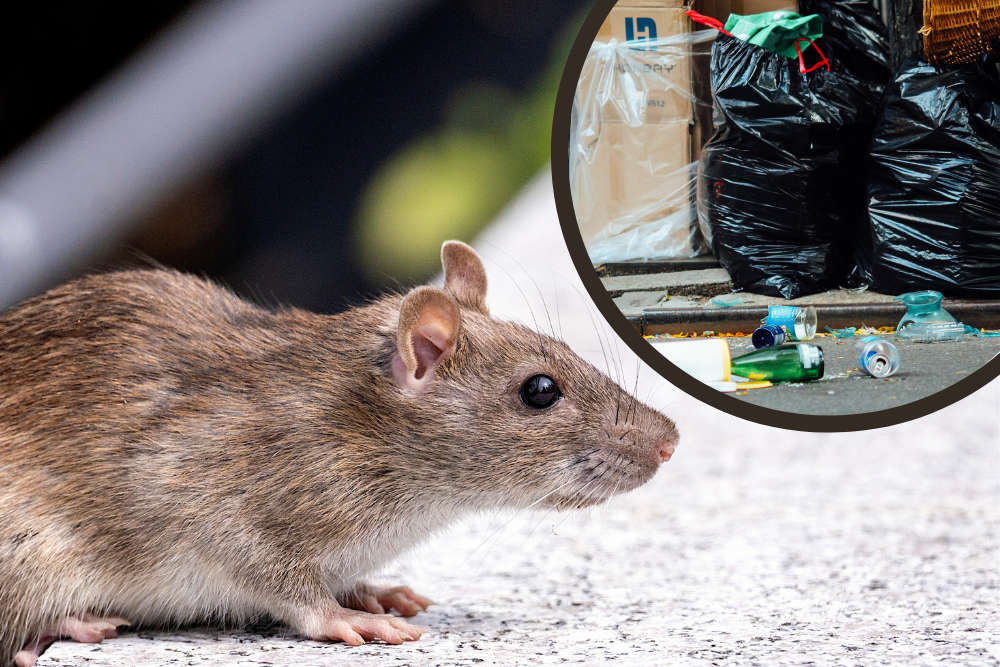 Public 'bring' bins at Snow Hill in St Helier have been removed due to a rat infestation, but there's concern it's left businesses struggling with fly-tipping.
The bins were taken away this week to bring an escalating rat problem under control.
The Parish of St Helier says Environmental Health determined they were the rats' food source and they needed to be removed.
The owner of one business has told Channel 103 that has led to people filling commercial bins, which firms have to pay extra to have emptied.
She says the 'bin borrowing' has her upwards of £39 per collection of waste because they fills are 'constantly full' due to the fly-tipping.
The owner, who would like to stay anonymous, says without a proper solution the rats will just travel further into town.
"People were calling up (the Town Hall) saying 'okay, you need to do something about the rats' because they were seeing them running up and down that hill where the bins were.
By removing the bins, and everyone leaving their bins here, it's just going to bring the rats to us, and the business owners."
We contacted the Parish for a response and were told:
These were public bins and as with all of our "bring" sites not supposed to be used by commercial properties, however they often were. Every business should have its own waste management plan.

We are working with businesses to help them come up with a solution. For example we offer businesses two collections per week covered by their rates and more if needed on a paid for basis.
Officials say they have not heard of any evidence to suggest that the rat problem is getting worse.