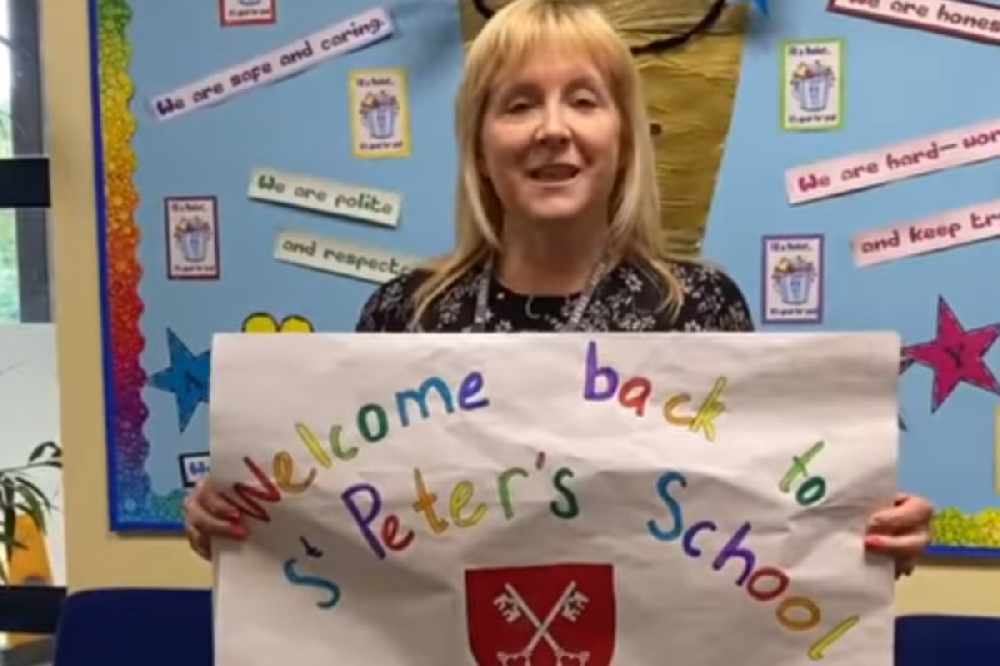 Some students have gone back to school today for the first time in 11 weeks.
Years 6, 10 and 12 pupils are the first to go return to the classroom as part of a phased reopening.
Schools in Jersey have been shut since 20th March - except for children of essential workers - because of the coronavirus pandemic.
Youngsters will be kept in small groups, or 'bubbles', to limit their contact with others.
Education Minister, Senator Tracey Vallois, says lessons this week will have a different focus giving young people time to adapt:
"What we want to do is create a climate in which children feel safe, missed, welcomed and valued...understand the new world and ways of working in school; having some structure that is applied calmly and gently to them; rebuilding that trust and re-establishing friendships."
Strict safety and cleaning guidelines are in place. Regular hand-washing will be encouraged, and toilets will be cleaned every hour.
Read more about getting children back to school here.
Headteachers have recorded a special message for pupils to welcome them back.
Brendan Carolan, Head of the Jersey branch of the NEU teaching union is feeling confident about schools reopening:
" Parents, staff and pupils should all feel reassured that we have done extremely detailed risk assessments in every particular school, and exit strategies. At this point, I think we can say that we have worked collaboratively in a really wonderful way."
Plat Douet is among schools that have created additional teaching space. A large marquee has been put up so that all year 6 pupils can be together but at the required distance.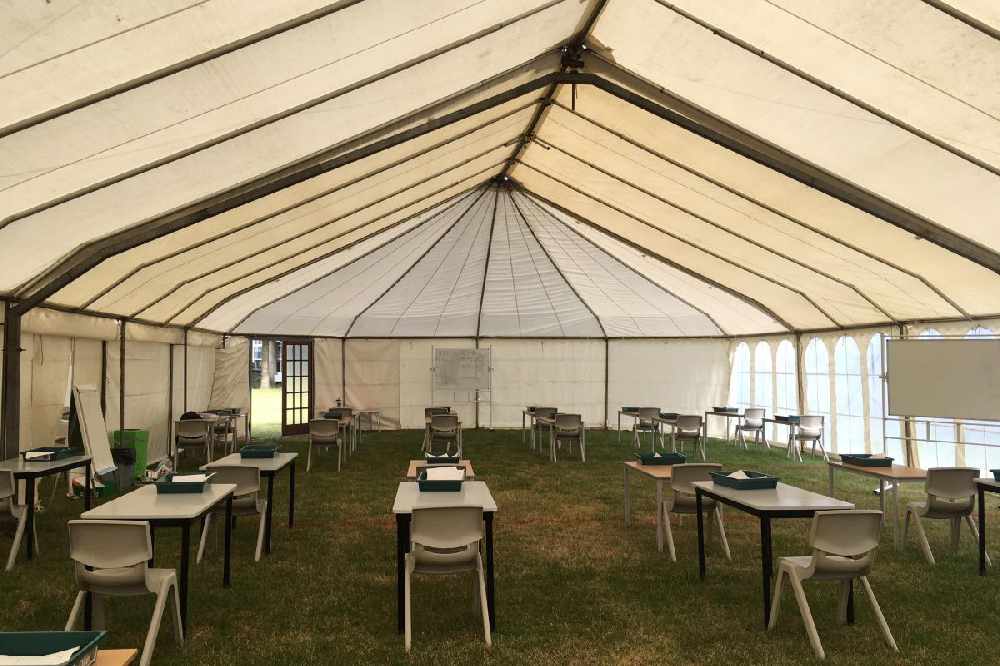 They are really excited, they can't wait to be back. It has been a long eleven weeks for them. They have done really well with their online learning, but they can't wait to have that interaction with other people, especially their teachers, to help them and support them for the next six weeks before they move on to secondary (school)" - Phil Walker, Headteacher, Plat Douet School
Children gave Channel 103 their own reaction to being back at school:
It's going to be a bit different doing our work."
"It's good to see my friend Josh, and it's going to be fun."
Some private nurseries are also reopening today.
In Guernsey, where the virus has been wiped out, schools are fully reopening.
Jersey has five active cases of Covid-19 according to latest figures published at the weekend.