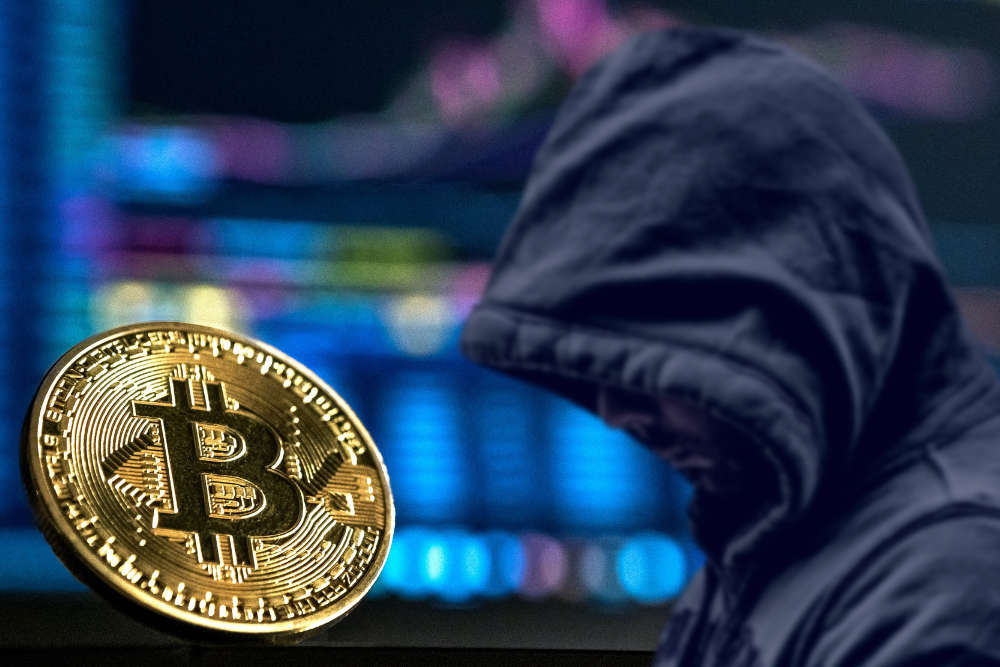 More than £1.8 million has been lost to cryptocurrency fraud in Jersey in 2023 alone.
Scammers have been targeting people online by using professional-looking adverts and websites to persuade people to invest in digital currency.
One islander has reported a loss of £700,000.
Jersey Police's Joint Financial Crimes Unit is highlighting some of the main 'red flags' to watch for, warning that it is 'virtually impossible' to get money back when its lost to this type of fraud.
Detective Constable Paul Otter says fraudsters often exploit their victim's trust, lack of knowledge, and desire for quick profits.
Many are drawn in by adverts on social media, often purporting to have celebrity endorsement.
Typically, they will ask for a nominal fee to join an online course claiming to teach you how to trade in commodities, stocks, Forex and digital currencies
"The victim will get contacted on the website by a 'financial adviser' who will enrol onto the course. The scammers know that if they have got someone investing in the course, they more than likely will invest into this fake website."
'Financial advisers' will then pressure their victims into investing large amounts of money urgently so they do not miss their chance to double their money.
An islander could invest £10,000, for example, and then the 'adviser' would get back to them saying they have doubled it and can spend more to earn more. Over time, this number will add up until it is all 'lost'.
The scammers will then pressure their victims to either pay them back or invest more to earn back the losses.
DC Otter say talking to people is the most vital thing victims can do, and they should not be ashamed to come forward.
"My best advice would be, if you are looking to invest your money, go away, go through the proper channels, really think about it long and hard, and don't give up your hard-earned cash."
The Red Flags of crypto fraud
1. High pressure sales tactics: you keep getting multiple calls from the company, telling you to act now or you'll miss out.
2. No trading experience needed: you're told not to worry about a lack of trading knowledge. They tell you it's all done automatically for you, so you don't need to know anything.
3. Trojan horse: you're told to download an app on your computer that actually gives the fraudsters access to your computer (such as AnyDesk).
4. Too good to be true: you're shown online account details with unrealistic, rapid growth, to try and incentivise you to invest even more money.
5. Guarantee of high returns: you're promised unrealistic returns, such as 300% growth.
6. Deceptive good looks: just because a website appears slick and professional, doesn't mean it is legitimate. And just because a celebrity's photo is on promotional materials, does not mean the famous face actually endorses the company.
7. Paying more to get less: you're told you must provide more money before you can make any withdrawals.
8. Disappearing act: you can't reach anyone when you make a request to withdraw money.