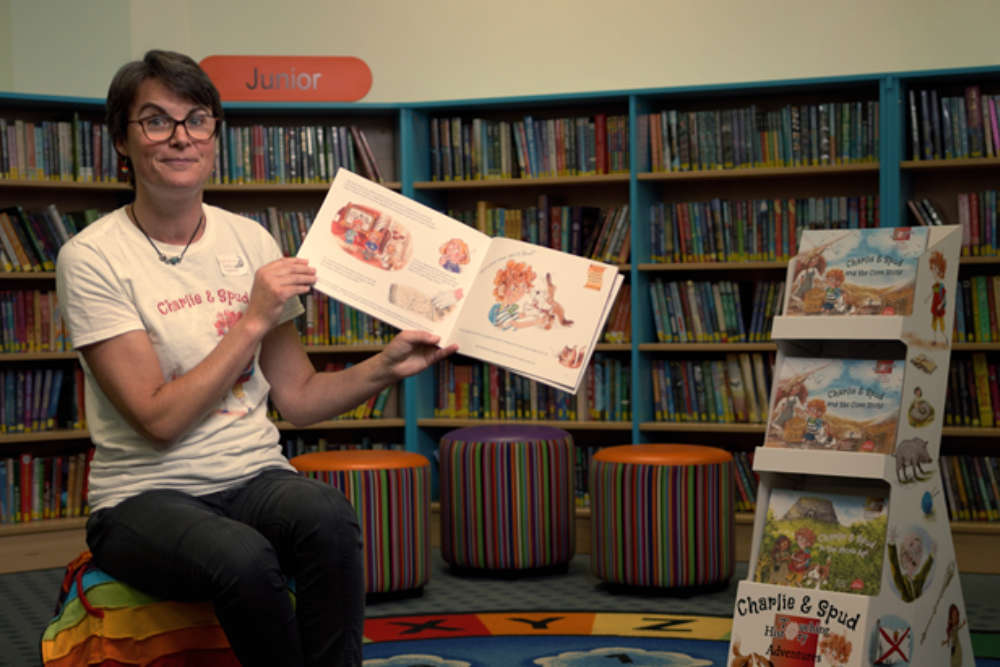 Credit: @gov.je
The 'Charlie & Spud and the Corn Riots' has been published just in time for the anniversary of the Jersey Corn Riots.
The riots, on this day in 1769, against food shortages and rising prices led to reform of the way the island was governed.
Local author Penny Byrne has penned the second title in the 'Charlie and Spud' series, to help local youngsters learn about and understand the island's past.
'Charlie & Spud and the Corn Riots' will be available in English and Jersey's native language Jèrriais.
It follows a young boy's journey through time to the 18th century, witnessing the shortage of food, high prices and unfair taxes and the resistance that ultimately gave rise to the Corn Riots in Jersey's Royal Square.
The protest involved hundreds of islanders marching to the Royal Court to argue against landowners exporting wheat from Jersey, driving up domestic prices, meaning they would struggle to live.
1/2
Happy 28th September.
Today in 1769, 400+ working people marched on @StHelierJsy to take on the corrupt government of landowners in the Royal Court. They demanded affordable living costs; an end to high "rentes" and unfair taxes. #JerseyCI #CornRiots pic.twitter.com/A0jQdEpiBe

— 🇯🇪 Monty Tadier (We/Us) 🇯🇪 (@DeputyTadier) September 28, 2022
The story was commissioned as part of the Island Identity Project, which aims to spotlight elements of history and society that makes Jersey special.
International Development Minister Deputy Carolyn Labey says it is important for children to understand and learn about Jersey's cultural character.
"It is important for children to understand and learn about Jersey's cultural character because it enables them to make sense of their surroundings and fosters a strong sense of place, identity and belonging.
That is why the publication of Charlie & Spud and the Corn Riots is so important; it is an excellent and highly accessible way for children to learn about Jersey's democratic history.
I hope it encourages young people to have an interest in their island's history, and to become engaged in its political future."
Events are planned for the Corn Riots Festival 2022, taking place Friday 28 - Sunday 30 September.
During the week, school classes will hear Penny Byrne reading the book at Jersey Museum, and pupils will then tour the People! Power! Protest! Exhibition and create protest banners which will be featured during the festival.
33 primary schools are being given a copies of the book to add to their libraries.
A Norman Market opens in the Royal Square today as part of the festival. It will move to Parade Gardens for the weekend.
The Corn Riots will be re-enacted on Saturday (1 October).
L'Etoile Cirée Brass Band from Granville in Normandy,will be performing during the march from Trinity Church to the Royal Square, where there will be various performances throughout the day on the main stage.
There is more about the how festival is being celebrated here.
Revolution and Rebellion at Le Moulin de Quetivel Join us this Saturday at the Island's only working watermill to commemorate and celebrate the 'Corn Riots' by Jersey country folk, which led to a change in the course of the Island's history. #CornRiotsFestival #JerseyCI pic.twitter.com/YN9m8egZG1

— NationalTrustJersey (@NatTrustJersey) September 27, 2022