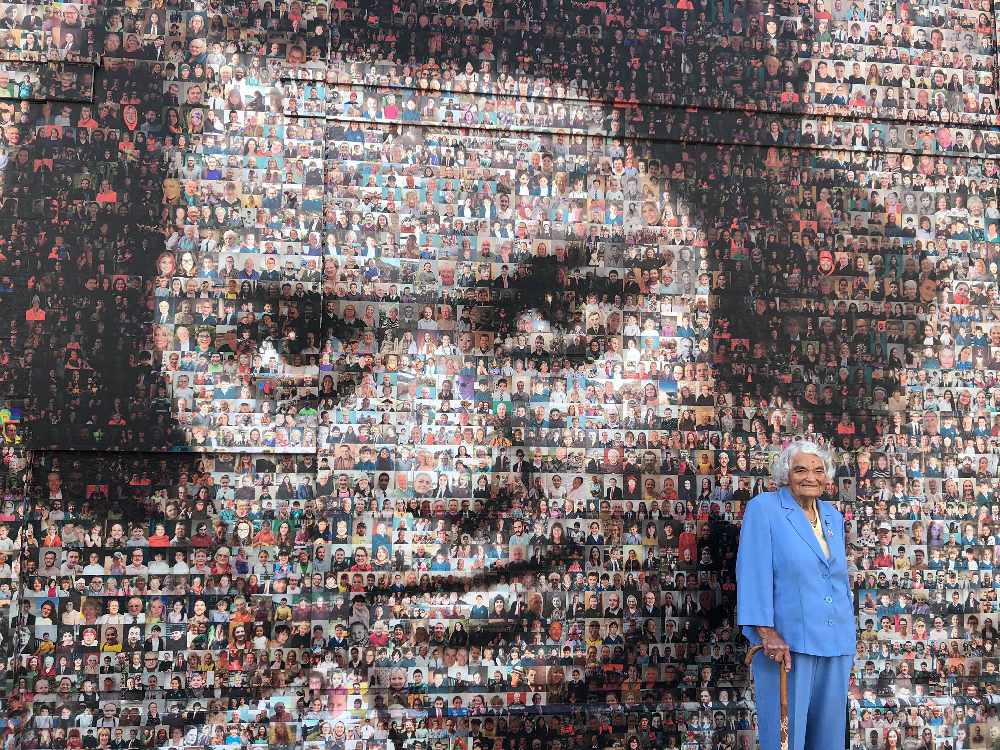 A huge mosaic covering 1,000 square feet and featuring 6,070 islanders' faces has been created on a wall near Liberation Square.
Jersey's largest piece of community artwork ever created has finally been revealed.
The work was due to be unveiled in April but was postponed due to the 'Stay at Home' order that was in place at the time because of the coronavirus pandemic.
The Face of Liberation is 92-year-old Barbara Joan Jouanny, who was 11 when the Nazi Occupation of the island began.
Barbara photographed now, alongside her identity card from the occupation. Credit: Jersey Arthouse
Living opposite German soldiers until she was 17, Barbara says she is honoured to be the face of Liberation 75.
"I think I'm going to wake up and it was all a dream! I've never known anything like it, it's marvellous what's been done, I can't believe how it could be done like this. I hope islanders are pleased and excited, and looking for their families that are on there, because there's all the occupation families on there."
⭐ANNOUNCEMENT⭐ We are delighted to announce that the long-awaited Face of Liberation will finally be unveiled today! So, who is the chosen individual? Please meet Barbara Joan Jouanny (née L'Amy) ❤️🤍💙 Stay tuned to find out more... @PeoplesPicture @ArtHouseJersey #Lib75 pic.twitter.com/qPnBjffAXS

— Bailiff of Jersey (@bailiffofjersey) September 17, 2020
ArtHouse Jersey asked islanders to send selfies, pictures of their friends, family and ancestors to form the mosaic.
These are some of the 6,070 faces included, and their stories.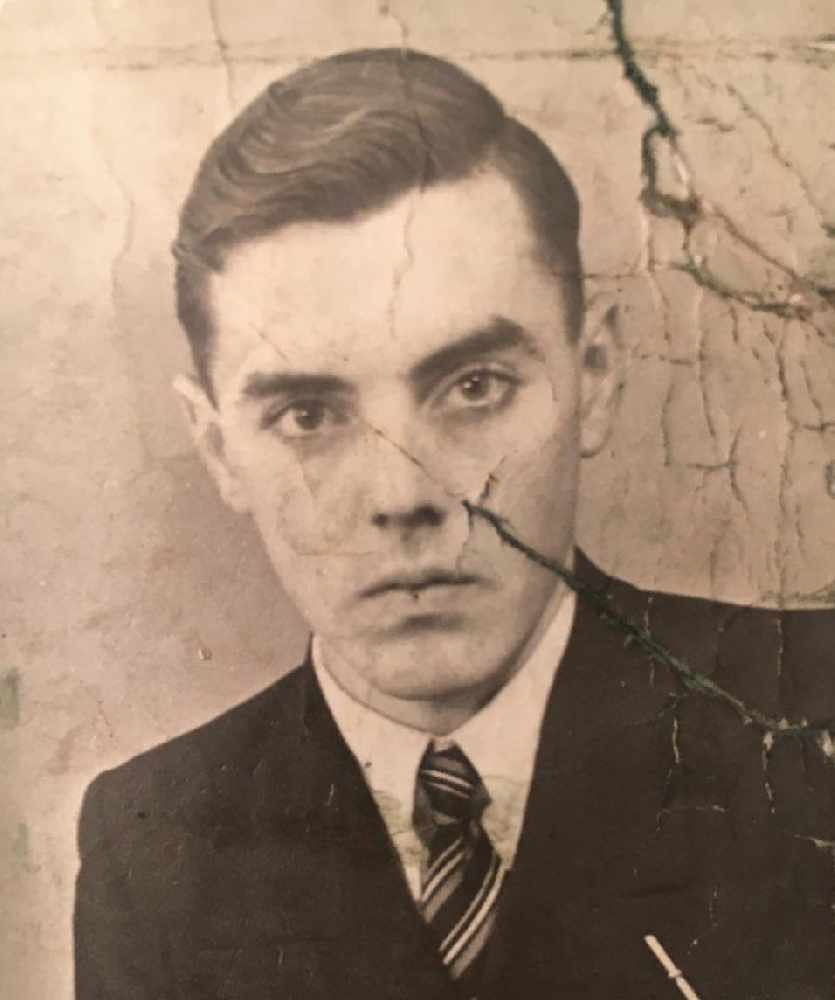 Previous image
Next image
Artist Helen Marshall, from The People's Picture, says creating the most ambitious pieces of participatory art has been an excellent challenge.
"The deadline for all the pictures happened just before the pandemic hit us all, so we just managed to collect thousands of what we needed to create the photo mosaic, just in time to then lockdown in my studio and go through the photos to choose the final face and of course the meaning changed a lot, what does freedom mean to you?
"I started to process that in a slightly different way that I might have done if I'd been rushing to get here in May, and just create one that represented liberation, it took on a new meaning and that's how we got to Barbara. We found out Barbara was still alive, and she lived on the island and survived all these pandemics here and has come out wonderful and healthy and as a message of hope."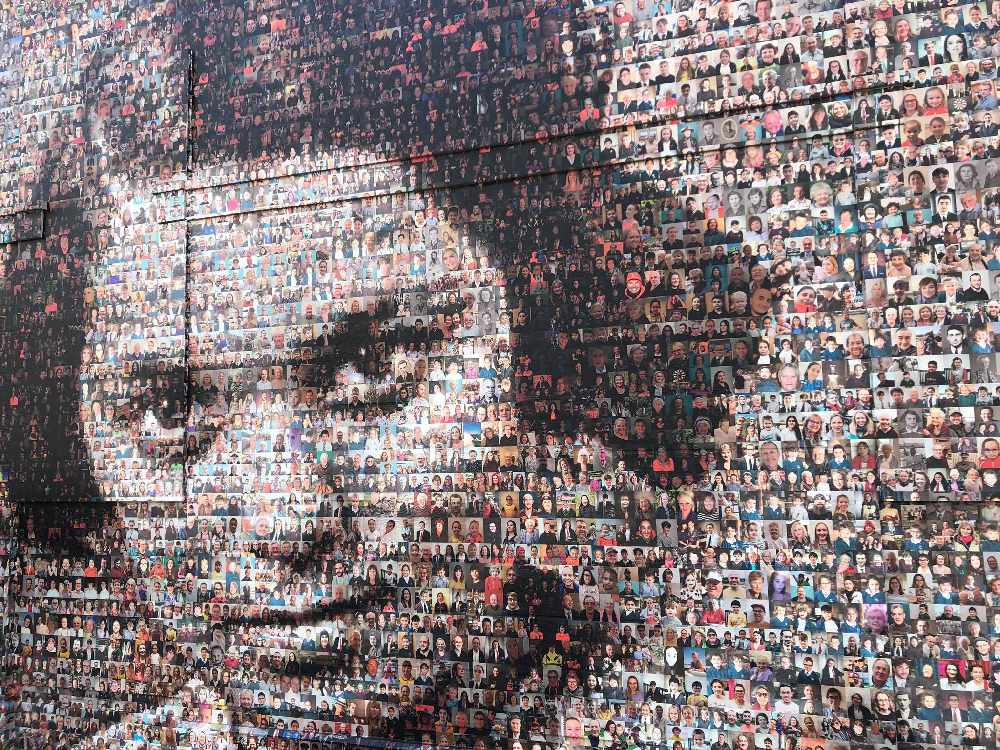 The official mosaic revealed today. Credit: Helen Marshall
Helen says she hopes islanders enjoy and admire the mosaic.
"If you find yourself or someone you know then you feel part of it, and the whole point of these pieces is that they're really inclusive, thousands of people are in that mosaic and I'm sure every islander will be able to find someone they know. So, it means something to people because they are part of it."
Officially unveiling the Face of Liberation, Bailiff Mr Timothy Le Cocq says this year's Liberation anniversary was always going to be special, but with then coming at the time of a global pandemic, it became even more so.
"It became all-the-more significant when Islanders' freedom was curtailed once COVID-19 arrived on our Island. I want islanders to feel the sense of community that I feel of living here and being a Jersey man, I want them to look at it and see the generations looking out and the current population looking out at them all through the eyes and the representation of someone who was here during the occupation."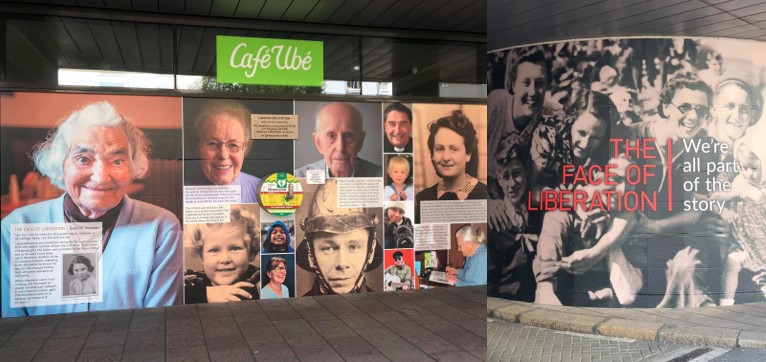 Just a taste of the many islanders involved in the celebration
As well as asking for pictures, islanders were also asked to reflect and share their own thoughts and stories about freedom - a question made more poignant to many people during the COVID-19 outbreak.
Director of ArtHouse Jersey Tom Dingle says they are delighted to deliver this piece of art at this moment in time.
"We hope this wonderful piece of community art that so many thousands of Jersey people contributed to can offer a sense of community, solidarity and togetherness, particularly given our collective experience this year so far.
"We hope people not only enjoy seeing the artwork while passing but also take a closer look at the many faces that have created it as well as the breakout exhibition alongside which highlights some of the fantastic faces and stories we unearthed while pulling this wonderful project together."
The artwork will be in place until September 2021.