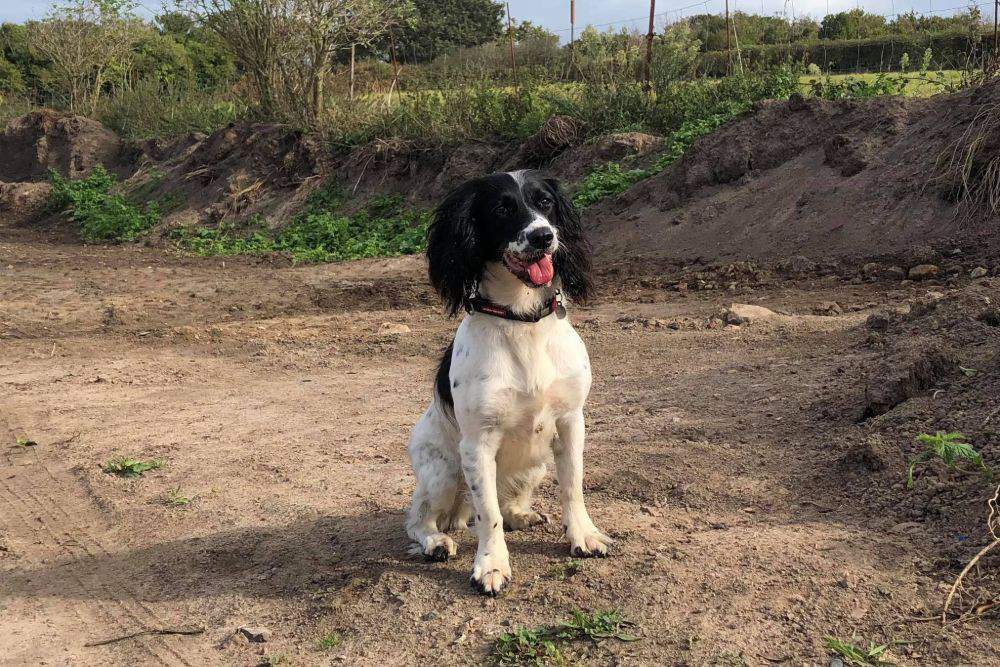 This Springer Spaniel has been helping Jersey's Asian Hornet hunters in their search for Asian Hornet nests.
Five year old Jess, from Kent, has been sniffing out the invasive insects' self-made structures.
38 nests have been found in Jersey so far in 2020, compared to 65 in the same period last year.
Tactics deployed recently have included using radio tracking.
Asian Hornet Hunter Bob Tompkins says dogs could be another tool in the armoury.
"This is a really interesting trial. It could actually be -certainly in open countryside - a way of accelerating the speed at which we find the nests, and identify the tree itself from the bottom, then all we have to do is look around. However there's no substitute for the human eye."
Jess and her owner Tony Warren have been in Jersey this week assisting the local group in their hornet nest searches.
He says the Springer's expertise could help form a useful searching method.
"I've got her searching for the waste out of the nest, and the nest structure. She goes away on simple searches, finds them, comes to me, barks and takes me back to it. That's just the basics of it. This is now an introduction to the nests in location, and it's been useful as were finding problems with her training, she seems to be finding the scent without being able to focus on the nest as it's probably too high up in the trees.
Tony says by simply adapting her training, Jess won't be 'barking' up the wrong tree.
"We're working on the basis that there's going to be waste expelled from the nest, so the dog will find that smell and she'll indicate. Then, I can say it's within this area - sort of 10 metres. This is pioneering it really to get the method. Once it's there we can formulate and train dogs locally."
Asian Hornet Co-ordinator Alastair Christie says if the trial is a success, they will start training dogs here:
"We're going to spend this week doing a few more trials with nest materials. We've got, through the Kennel Club, some scent-trained dogs who are interested in this process, and we're hoping, if we feel it's something worthwhile continuing, we will get them locally-trained up through the winter and certainly next year to carry out this process."