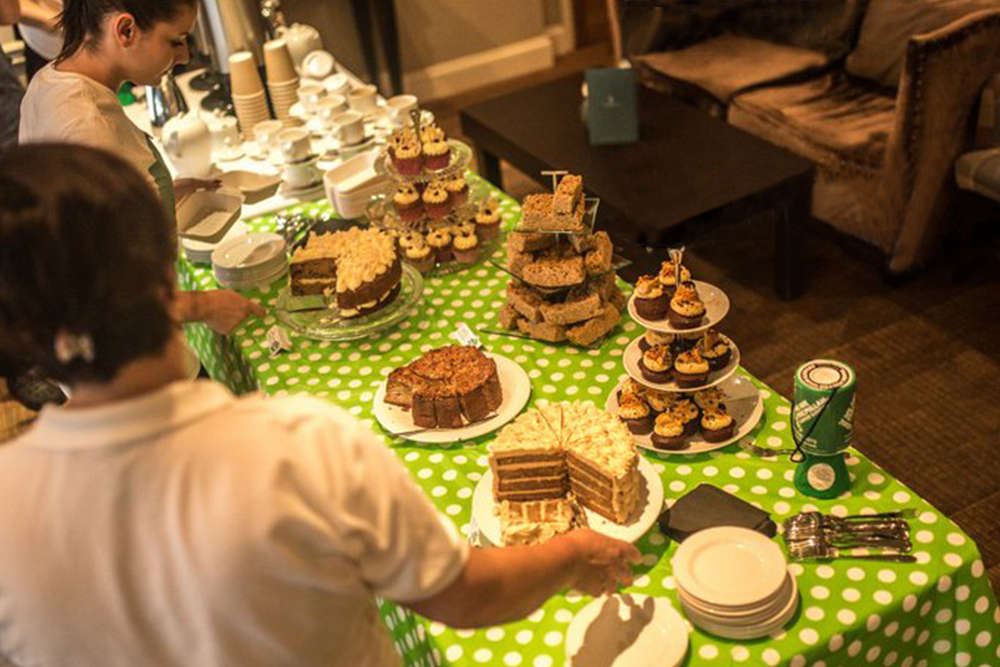 Credit: @MacmillanJersey
Events are taking place across the island this week in support of cancer charity Macmillan Jersey.
In the final week of September, Jersey is welcoming back the Macmillan Cancer Support Get Together for Good fundraising week, which was initially formed during Covid lockdown to bring people together, and celebrate community spirit.
Macmillan Jersey helps those who suffer from cancer and their families, with emotional support and group supports.
The charity does not receive funding from Macmillan UK or the Jersey's government.
Steph Gibaut. CEO of Macmillan Cancer Support Jersey, says the charity relies heavily on public funding, and the money raised this week will have a huge impact on the community.
"It's our opportunity to put some 'fun' back into 'fundraising.'"
Events start this Wednesday (28 September) with Wear it Green Wednesday, inviting islanders to dress in green to raise awareness.
On Friday, Macmillan is hosting Jersey's Greatest Coffee Morning to help improve the lives of people who live with cancer.
Café@theTunnels at Jersey War Tunnels will be one of many locations taking part from 10 am till 11:30 am and all proceeds from teas and coffees will be donated to the trust, and 20% from cakes and other treats.
Other islanders have already been getting involved and hosting their own coffee mornings.
I am hosting a Macmillan Coffee Morning ☕️ on 23 September- great cause @Macmillanjersey great coffee @CooperCoffeeJsy delicious home made cakes & a raffle - let me know if you would like to come - to be held at Maison Belleville- bottom of Wellington Road- St Saviour ☕️ pic.twitter.com/rhoKTtBf9q

— Suzanne Webb (@Webb4StSaviour) September 15, 2022
Finally, on Saturday (1 October) Macmillan will take over Park Run at Les Quennevais and is encouraging islanders who have never taken part in the run to join them to raise money.
This time last year, a group of islanders cycled more than 500km over four days to raise money for Macmillan Cancer Support Jersey.
Get Together for Good raised £25,000 in 2021.
Islanders interested in fundraising can get a pack by signing up online, or visiting Macmillan Jersey's charity book café, The Lounge, 26 Burrard Street, St. Helier.