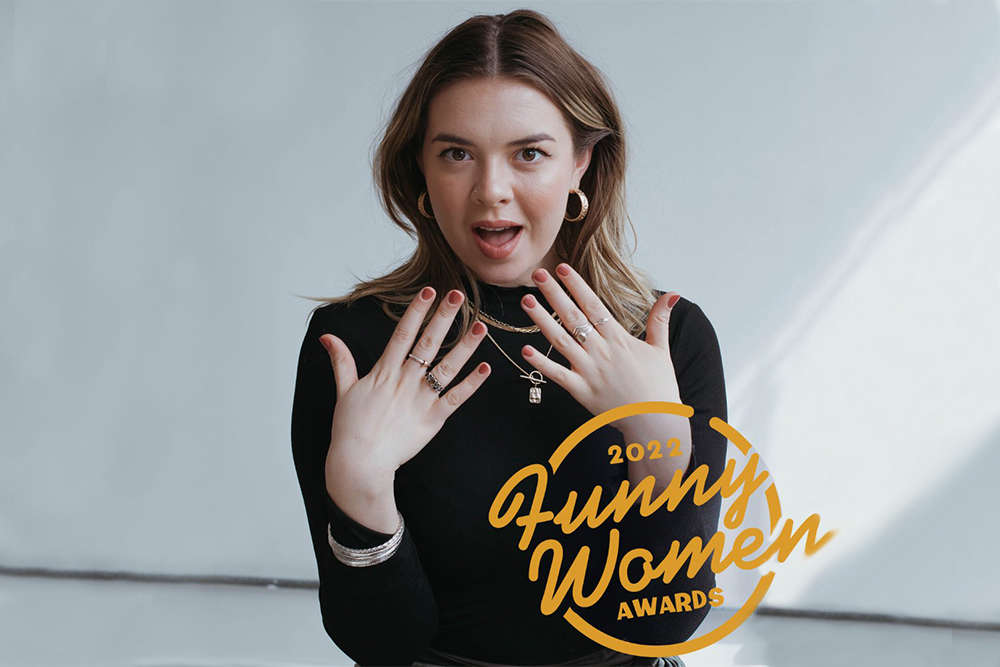 Jersey's Martha MacDonald is up against 16 comedians nationwide for the Funny Women Content Creator Award 2022.
The comedy writer and performer has been shortlisted for a 'Funny Women' award.
Previous winners include Sarah Millican, Katherine Ryan and Andi Osho.
The comedian is in the running for the Content Creator Award for her videos on TikTok, Instagram, and Twitter.
"When I found out that I'd been nominated and shortlisted for a Funny Women Award I couldn't quite believe it."
Miss MacDonald adapts poetry with a modern twist, which articulates social observations and anecdotes in a light-hearted way.
Martha MacDonald recently produced and performed in her debut one-woman comedy show "SHELL", commissioned by the Jersey Arts Centre.
She is also a credited writer for BBC Radio 4 Extra's 'DMs Are Open'.
The Funny Women Awards is being held on Friday (29 September) at London's Bloomsbury Theatre, where the Content Creator Award will be handed to the comedian with the most public votes which closes the day of the ceremony.
The winner will receive a cash prize and a professional mentorship.
The young comedian says to earn national recognition is a huge step forward for her career and she is honoured to have made the shortlist.
"I'm just so excited to attend the awards ceremony in London, meet other people in the industry and soak it all in!"