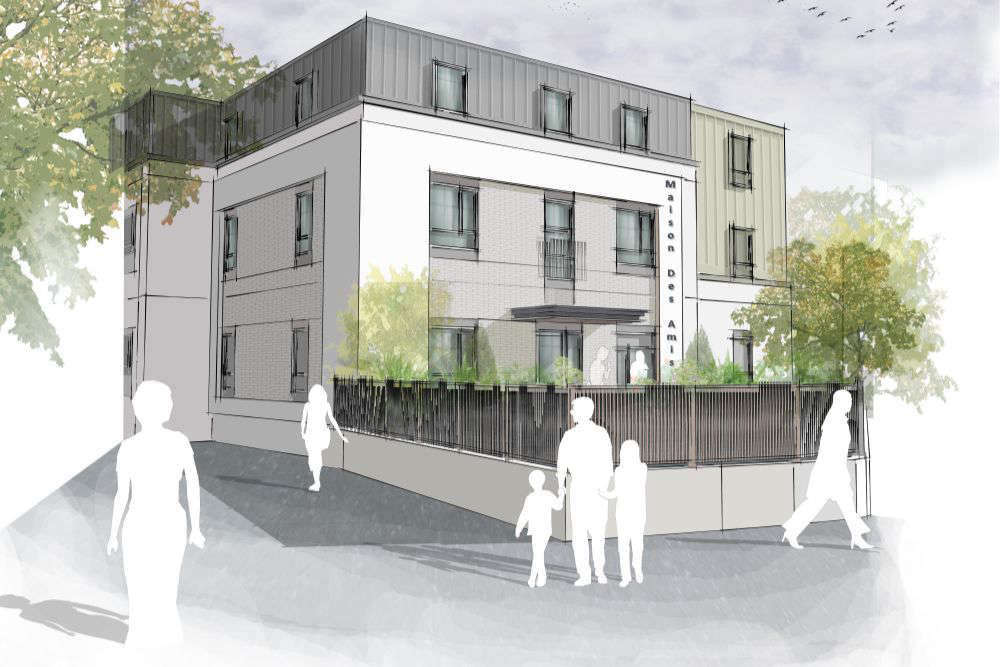 Les Amis will not go ahead with its planned residential home at Val Plaisant for islanders with learning disabilities.
The charity has decided the risk is too high to continue developing Maison Des Amis (MDA).
The site of the old Hampshire Hotel would have become a residential home for islanders with leaning disabilities, Down's syndrome and early-onset dementia.
It got planning approval in November.
The Board of Directors and Board of Trustees of Les Amis say they have made the difficult decision to halt the £12.5 million project following a new government report which suggests the home is too large for the island's future needs.
The government has told the charity it is unable to commit to commissioning the services MDA had been due to offer.
Without that guarantee, and in the face of rising costs and pressures on the local construction sector, the Board of Trustees has agreed' the financial risk is too high to justify continuing' the development.
Paul Routier, newly appointed Chair of Les Amis' Board of Directors, says the group stands by its research which highlights the need for a facility like MDA.
"Les Amis will continue to work with Government of Jersey, partner agencies, staff and residents and families to determine and gather consensus around the appropriate facilities required for ageing Islanders with learning disabilities – for their right and access to quality care, quality of life and dignity in their final years, when they are most vulnerable.
We stand by our research which highlights the unmet need for such facilities and commit to making the right provisions going forward.
In the meantime, we remain focused on providing our residents and their families the best care, facilities and support that we can give as a strong, local charity which has always spoken up and fought for the rights of Islanders with learning disabilities."
Maison Des Amis was to be the Channel Island's first long-term residential home with specialist nursing units for islanders with learning disabilities.
The charity had undertaken the largest fundraising project in its 50 year history to raise £7.5 million towards the cost.