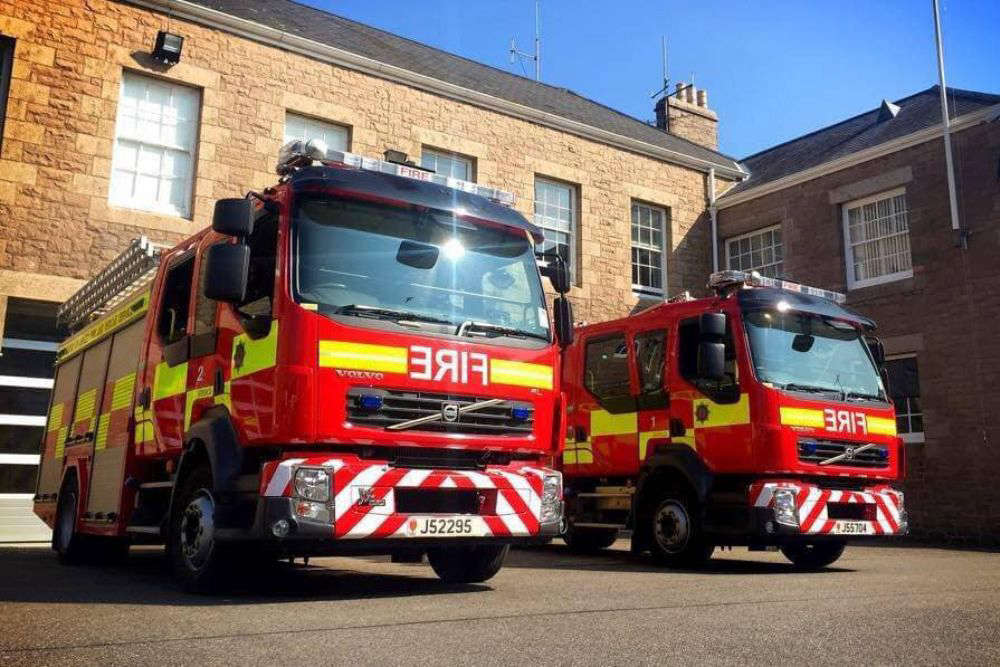 Firefighters have put out a fire in the kitchen of a third floor flat in St Helier.
Everyone living in the building had got out before the Fire Service arrived on the scene just after 11pm on Tuesday (1 February).
They were checked over by paramedics.
Thick black smoke could be seen coming from the top floor flat.
Crews wearing breathing apparatus quickly put out the flames.
Watch Commander Channing has praised the actions of the occupants for their speedy evacuation.
The property suffered severe fire and smoke damage.
It was the second house fire of the day JFRS attended, following a blaze earlier on Trinity Hill.