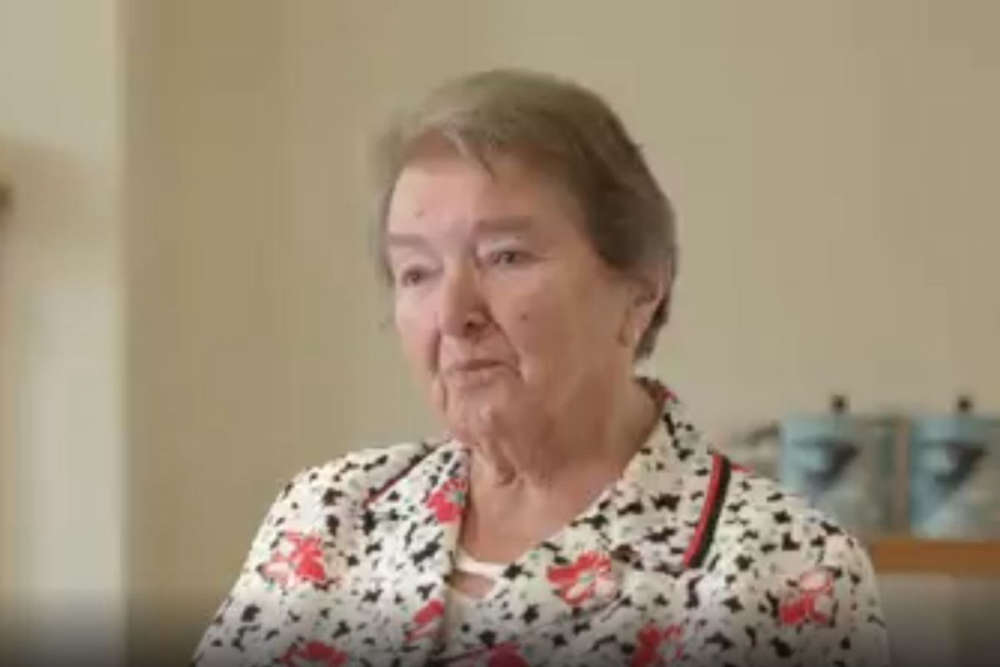 Credit: Jersey Heritage
Jersey's first female Constable has died at the age of 93.
Iris Le Feuvre MBE served the island for 22 years - firstly as Deputy of St Lawrence from 1978 and then as the parish Constable from June 1984 until her retirement in February 2000.
She's well known for her time as Education President. During her tenure, the new Haute Vallee school was built and Rouge Bouillon primary school was reconstructed after a devastating fire.
After her retirement, she was made an MBE by Her Majesty The Queen for her services to the community.
In a statement, her family says Iris' strong sense of community and commitment to public service remained a constant throughout a very full and active life.
"She was a warm and fun-loving wife, mother, grandmother and great grandmother. A proud Jersey woman who will be much missed, and an inspiration to all who knew her."
The States Assembly will pay a full tribute to Mrs Le Feuvre when they meet after the summer recess.
Bailiff Sir Timothy Le Cocq has extended his sincere condolences to her family on behalf of the Assembly.
Chief Minister Deputy Kristina Moore has also paid tribute.
She says Mrs. Le Feuvre set an example that many politicians are still seeking to follow today.
"Iris was a long-standing, forthright and respected representative of St Lawrence and I know maintained an acute interest in parish and Island life right up until her passing.
Iris was part of the unique occupation generation and possessed the characteristics typical of that time - independence of thought, determination and compassion.
I was very sad to hear of the passing of Iris Le Feuvre MBE. The first female Connétable and dedicated President of the Education Committee, her legacy is shown in the generation of women she inspired to stand for election & take leadership roles in Jersey. A great public servant pic.twitter.com/3gliK2y2fM

— Chief Minister of Jersey (@ChiefMinJSY) August 3, 2022
Jersey is fortunate to have benefited from her many years of service and our community is diminished by her loss.
I send my condolences, thoughts and best wishes to all her family and many friends at this sad and difficult time."
St Lawrence Deputy Kirsten Morel says he's devastated to hear of her passing.
Iris was a superb Connétable of St Lawrence, she was President of the Education Committee in the late 80s and early 90s and broke down barriers to women in politics. She'll be missed by so many islanders, particularly in St Lawrence.

— Kirsten Morel (@KirstenJersey) August 3, 2022
Mrs. Le Feuvre was interviewed by Jersey Heritage earlier this year to recognise her as one of the island's most remarkable women.
She spoke about her life, upbringing, and the historic moment when she became Jersey's first female Constable.