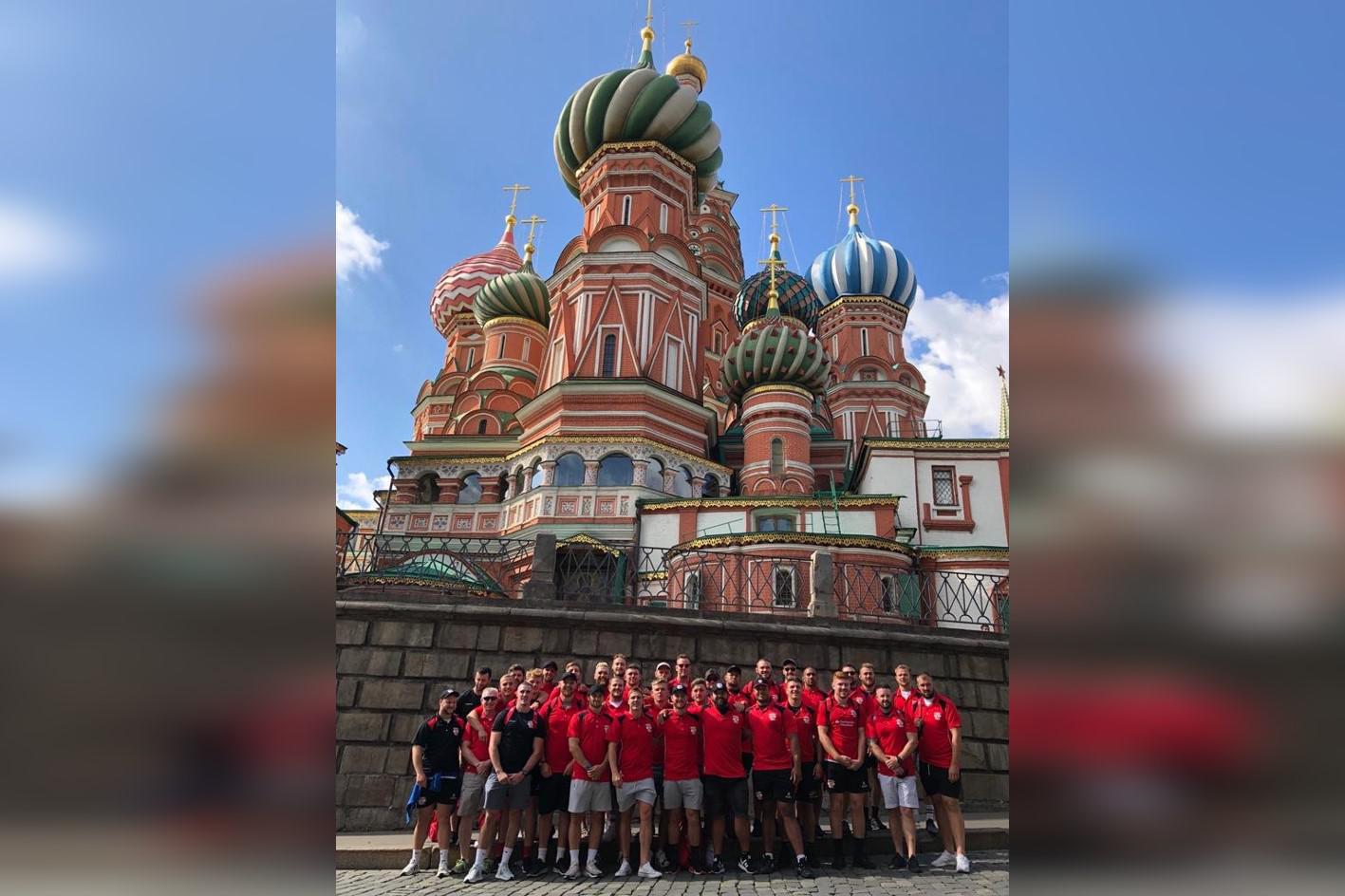 Jersey Reds in Red Square
Jersey Reds are preparing for one of the biggest games in their history this evening.
The squad is in Moscow to take on the Russian national team, who are just weeks away from taking part in the World Cup.
36 players and coaches have made the trip as part of a four-day training camp.
The Reds' Director of Rugby Harvey Biljon hopes a few hardcore supporters will have made the journey too;
"I have never been anywhere where we haven't had supporters. We've got such great support, they travel with us to all our games. I am sure we will have some supporters with us!"
The fixture has come about because the father of recent signing Luc Jones is the Russian coach.
When it was announced earlier this month, Biljon said it demonstrated how far the Reds have come over the past few years.
"You can almost call it an international can't you!
I mean this in the right spirit, but imagine if we did beat Russia! It's almost one of those situations where we could have been going to the World Cup!"
Russia, known as the Bears, are ranked 20 in the World Rugby standings and will be entering their second World Cup, after debuting in the 2011 tournament in New Zealand.