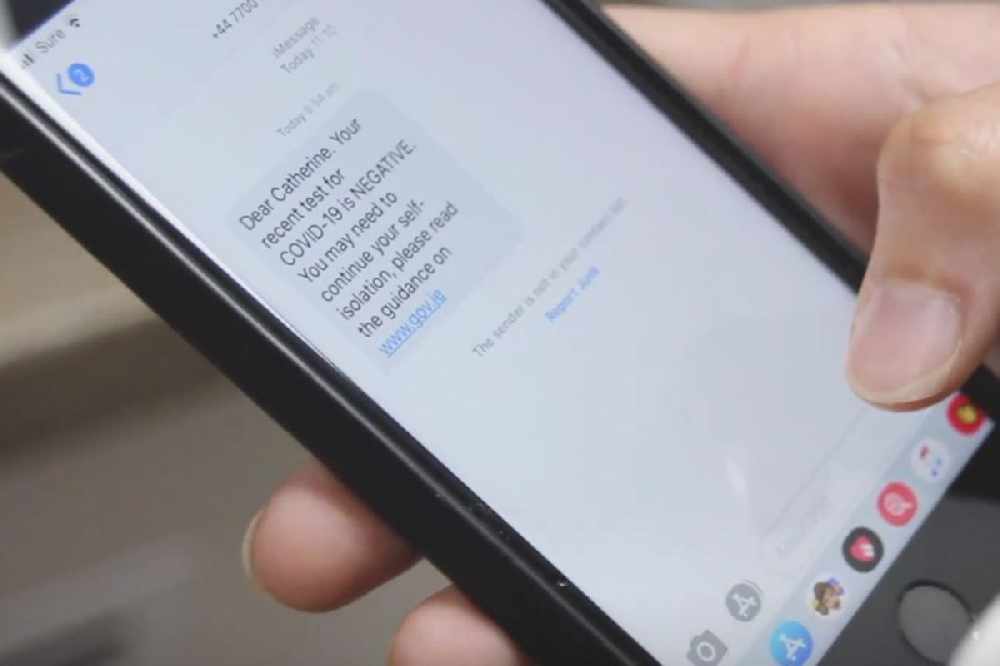 Picture Credit: Government of Jersey
Jersey's Contact Tracing, Monitoring and Enforcement Team is looking into whether formal action can be taken in the courts to penalise islanders who don't self-isolate when told to.
It's been revealed that 'a small number' haven't followed the rules.
No further information is being released as they are currently under active investigation.
More than 3,100 checks have taken place between 4 August and 25 August - either through visits, phone calls, or emails.
750 reports to [email protected] claiming people aren't quarantining as instructed have also been looked into.
"We are actively pursuing whether or not we can take formal action in the courts to add that level of control into things.
"Whilst most people are doing exactly what they should do, if people choose not to follow the isolation rules and do decide that they want to go out, even if it's just for a short walk or just to the shops, then we will take action if they are not isolating as they should.
"The reason we have the contact tracing in place is to keep people safe, keep the island safe and to keep cases as low as they possibly can be so that we can keep the borders open and keep on being able to enjoy the rest of the year as we can do." - Caroline Maffia - Strategic Lead for the Contact Tracing, Monitoring, and Enforcement Team.
A number of people who haven't isolated in Guernsey have been fined up to £10,000. The latest was a 26-year-old man, who has been told to pay £3,000 for not quarantining on return to the island.
The 11-person Jersey Monitoring and Enforcement team makes sure islanders returning from amber or red designated countries comply with the rules. They also help the contact tracing team to make sure the direct contacts of positive cases are doing the same.
You can see which countries are categorised where on the traffic light system here. The UK, Republic of Ireland, and France will be divided into regions today and take effect from Wednesday 2 September.
"It is imperative that people arriving into the island isolate when asked to do so, it is only by following these rules that we will ensure that we can keep cases low and stop the virus spreading through the community.
More than 3,000 checks have been made on Islanders who are mandated to be self-isolating under Covid-19 restrictions, since the launch of an enhanced team at the beginning of August. The Monitoring and Enforcement Team ensure that Islanders who have returned from jurisdictions, which have been designated under Jersey's traffic light system as "amber" or "red", are complying with self-isolation rules. The team also assist the Contact Tracing Team to ensure those that are direct contacts of a positive case, or have received a positive test result, are isolating. Ralph McAleer is one of the team of contact tracers, here he explains a little more about the work they do. For more information visit: http://bit.ly/MonitoringTeamJSY

Posted by Government of Jersey on Thursday, 27 August 2020
"It's (the contact tracing team getting in touch) has been well-received. They are able to fix issues, for simple issues such as dog walking we can link people up that way, there are plenty of places on-island now that deliver if required and it just helps to signpost people to the right areas to be able to keep themselves at home, keep themselves safe and fed and ready to be able to come back into society once their self-isolation ends." - Caroline Maffia.