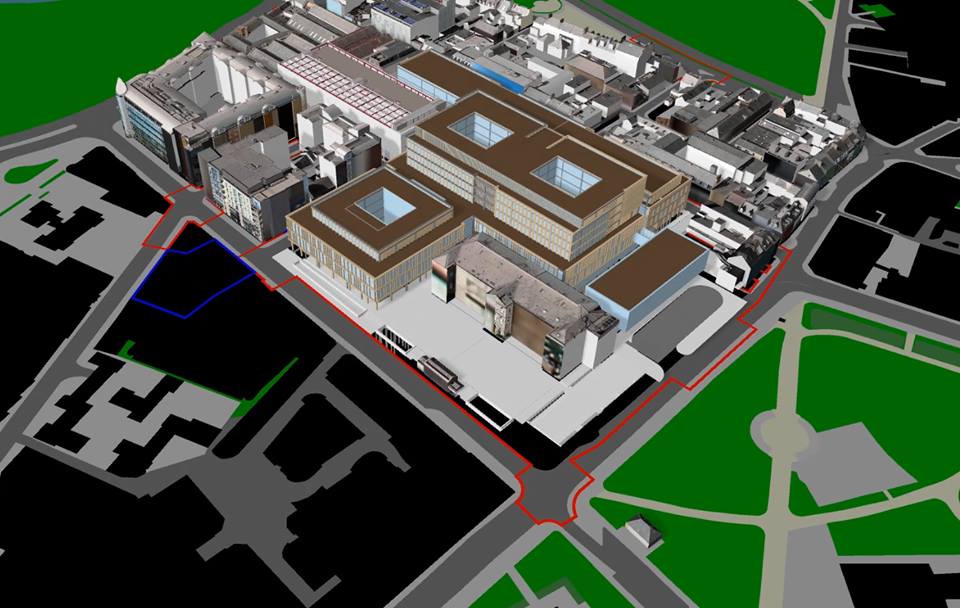 Jersey's new hospital will be delayed by at least 10 years if the States Assembly agrees to take Gloucester Street off the table.
The Future Hospital Scrutiny Panel is warning that States Members should vote against Deputy Russell Labey's proposition if they feel it's too risky.
The Panel has found that 'if the States decided to look for an alternative site the future hospital could be delayed by two and half years. In reality this is more likely to be 10 years because Islanders will have to wait until the new hospital opens rather than the phased approach envisaged in the current project.'
The report warns politicians not to ignore or discount that a delay will put patient safety at risk and increase the cost of the project.
The Council of Ministers has said it wants to reopen the question of site selection.
Deputy Kevin Pamplin is Panel Chair;
"Deputy Labey's proposition requires States Members to make a clear choice between reopening the question of site selection and continuing with the current site. There are justifiable arguments on both sides.
'What the evidence shows, however, are the clear consequences of voting to delay the future hospital. Regardless of how we find ourselves at this stage, now and going forward we must do our best to provide a hospital in the best interests of the patients, staff and indeed all Islanders."
The Future Hospital Review Panel also says reports the hospital could be built for a fraction of the cost are not credible.
It believes the planning system should be changed so that the States Assembly as a whole approves or rejects major infrastructure projects and the decision is not made solely by the Environment Minister.