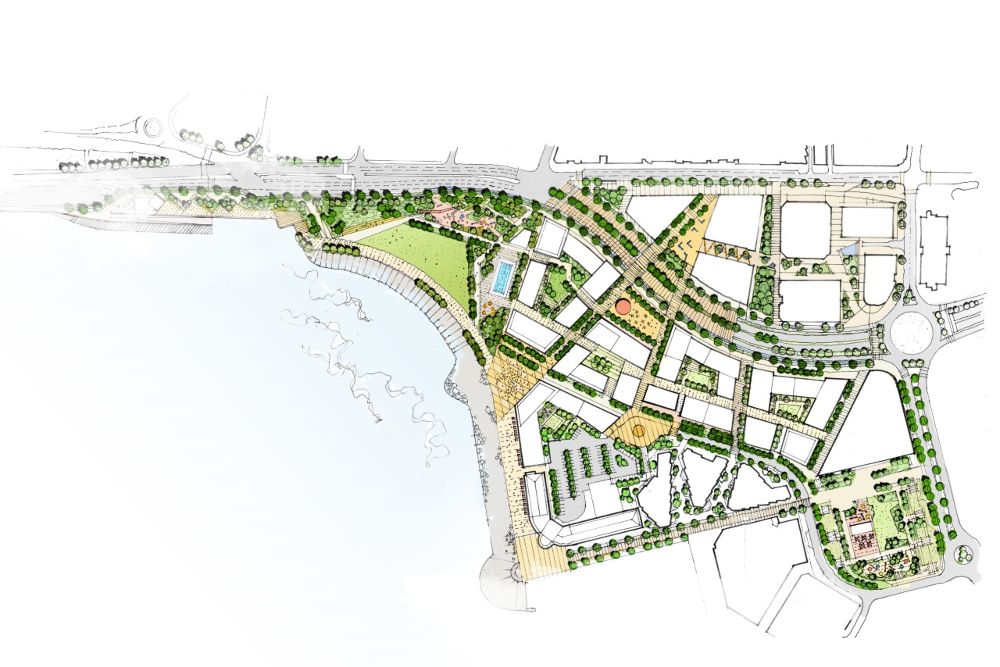 Plans to transform St Helier's Waterfront are a step closer to being lodged.
The second stage of a public consultation has been completed, with the Jersey Development Company using islanders' feedback to shape the plans before a formal planning application is submitted in the autumn.
More than 3,000 comments have been made about the proposals, which would include demolishing the Waterfront leisure centre, Jardins de la Mer and part of the West Park promenade.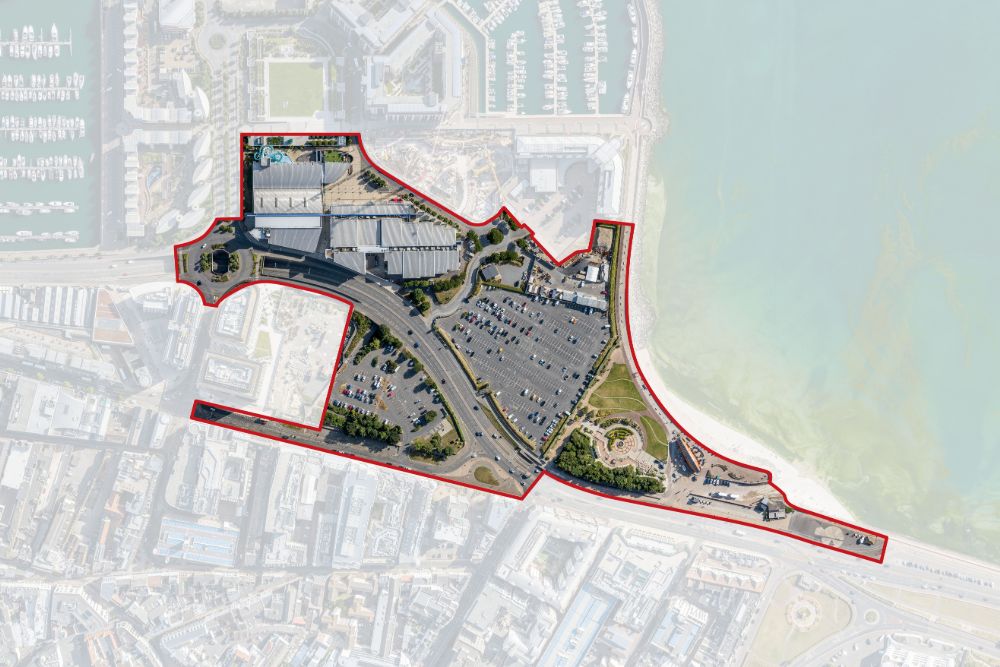 The proposed redevelopment site
Over a thousand new homes are set to be created as part of the scheme, which after calls from Senator Sam Mezec were approved, islanders will be given priority for over foreign buy-to-let investors.
The plans would also see a new seafront amphitheatre created, along with a national art gallery and outdoor swimming pool.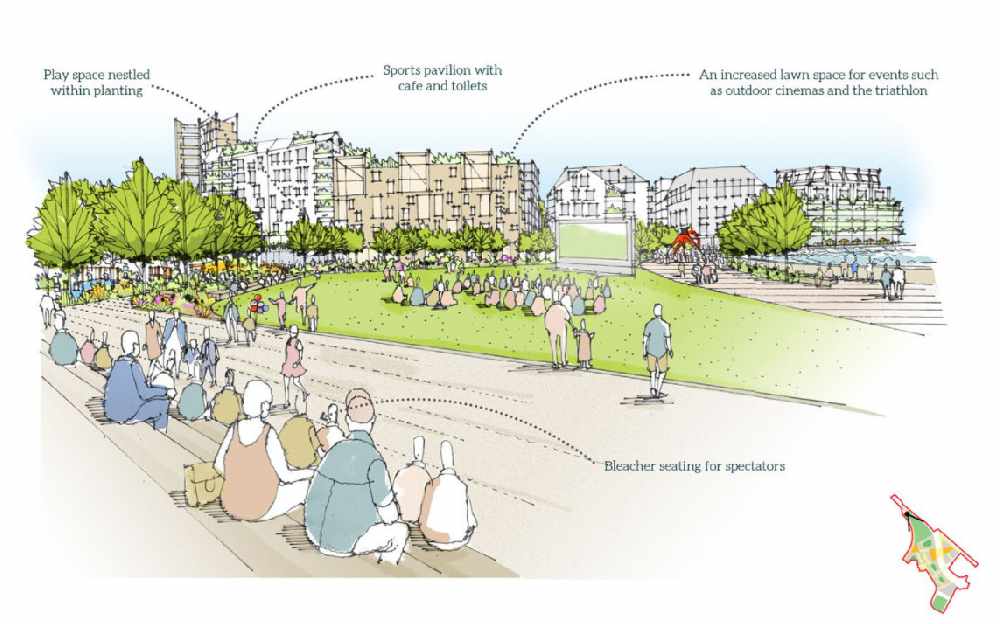 "Les Jardins de la Mer – a reimagined park with new uses and an improved central lawn"
The JDC says islanders have shown 'strong support' for the planned outdoor areas and green spaces, as well as giving a 'cultural boost' creating a vibrant waterfront area.
"Analysis has shown strong support for the proposed outdoor public spaces, with participants positively commenting about the proposed green spaces. Respondents also cited the landscape design, suggesting it had been well considered both aesthetically and practically with overwhelming support in favour of improvements to connectivity and increased pedestrian and cycling priority." -Jersey Development Company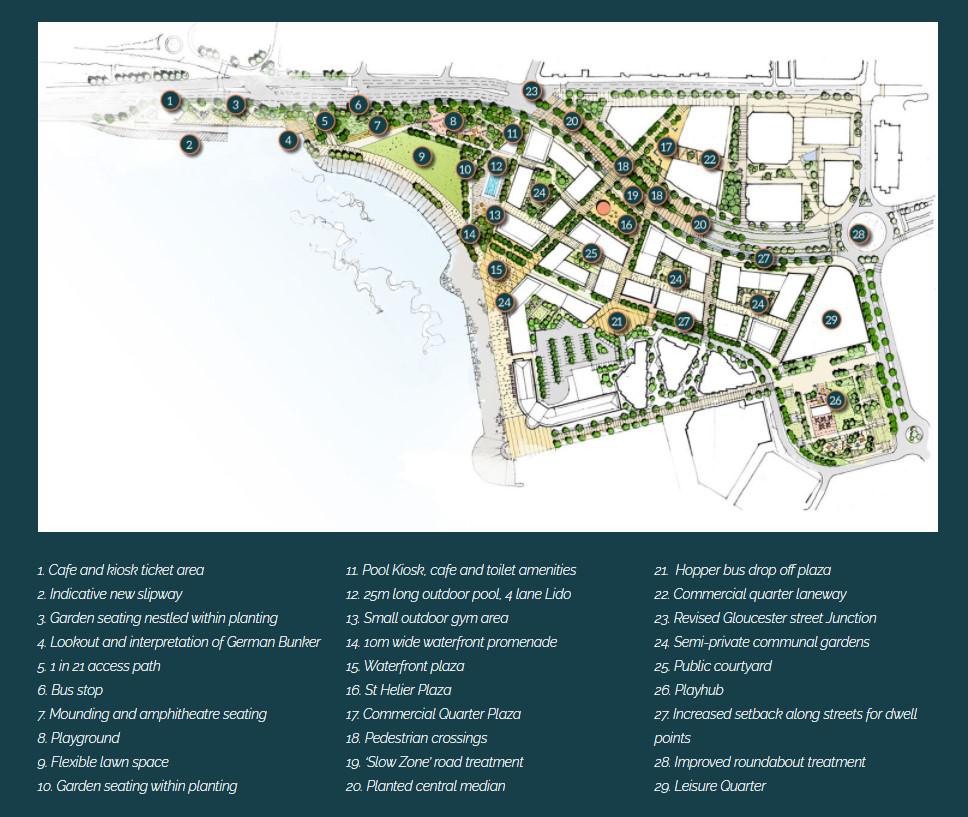 Some comments questioned the height of the development, as well as how ground floor spaces would be used to provide amenities for young people.
The JDC says its design team is reviewing the scheme to reflect those comments, and the next round of public consultation is due to begin next month - ahead of a formal planning application being lodged towards the end of September.