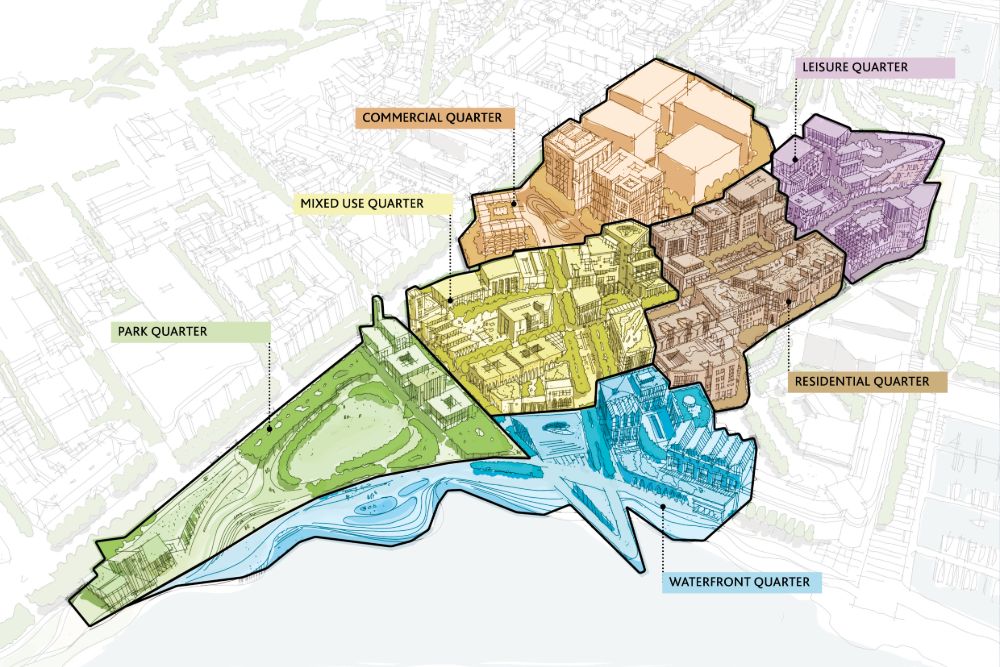 The Waterfront Centre and surrounding car parks could be demolished, replaced with six new 'quarters'.
The Jersey Development Company has unveiled plans for an extensive redevelopment of the southwest of town.
If the proposals are adopted, they would see the existing Waterfront Centre demolished, including the Aqua Splash and Jersey's 10-screen Cineworld multiplex cinema.
The leisure complex first opened in December 2002 and has since been home to the island's Pizza Hut and KFC franchises.
It's also housed some former favourites over the years, including the Liquid & Envy nightclub and Chicago Rock Café.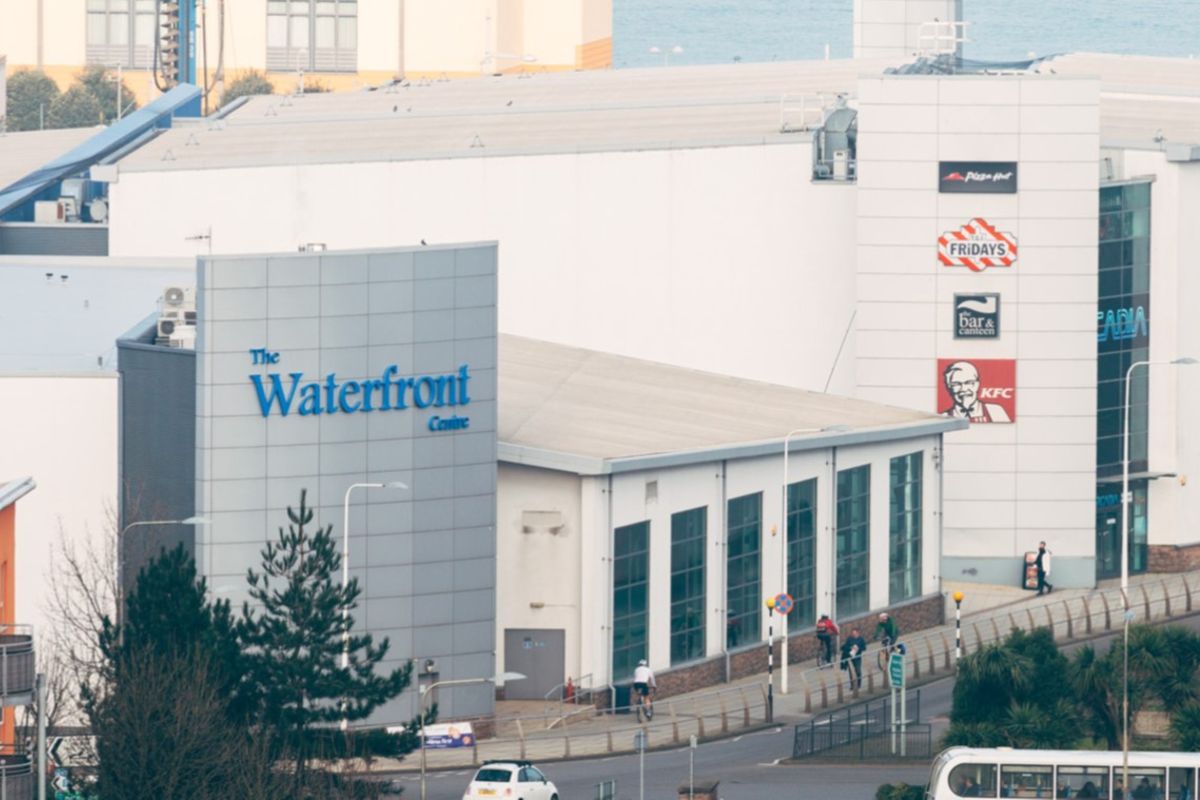 St Helier's Waterfront Centre as it is today
The States-owned property developer has chosen international architects Gillespies to transform the St Helier waterfront.
The company has previously been involved in some of the UK's biggest regeneration projects, including MediaCity in Salford and redeveloping the former BBC Television Centre in London.
Gillespies' proposals would also see the existing park at Les Jardins de la Mer and La Frigate café demolished.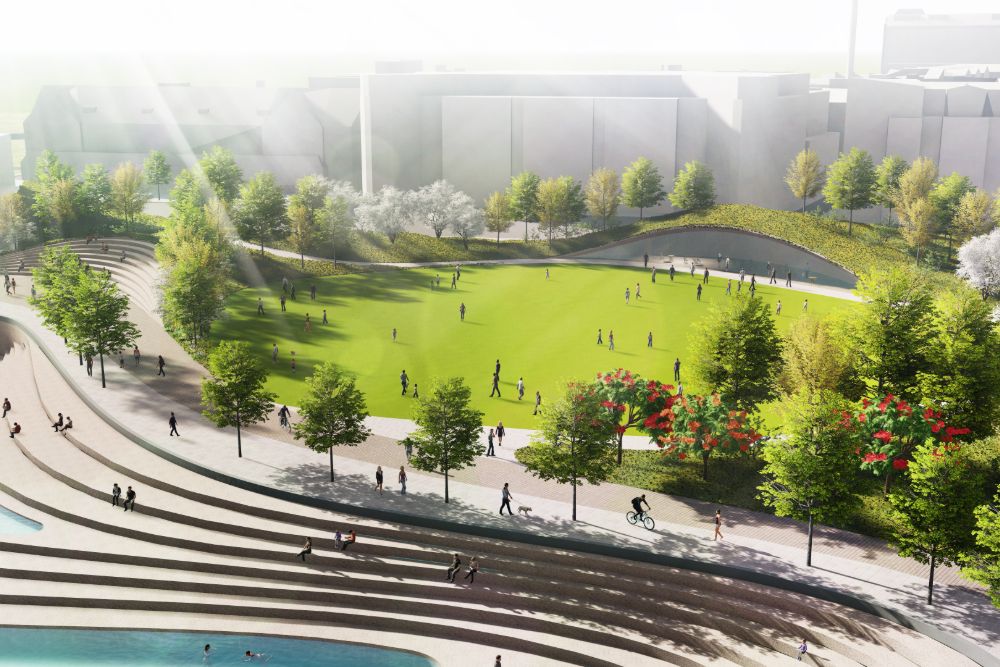 Artist's impression of a new 'Park Quarter' on the site of Les Jardins de la Mer.
They would make way for new landscape gardens with an underground public car park, a redesigned indoor swimming pool and additional outdoor 50m saltwater pool to replace the Aqua Splash.
There would also be a new National Art Gallery, seaside amphitheatre and boardwalk created.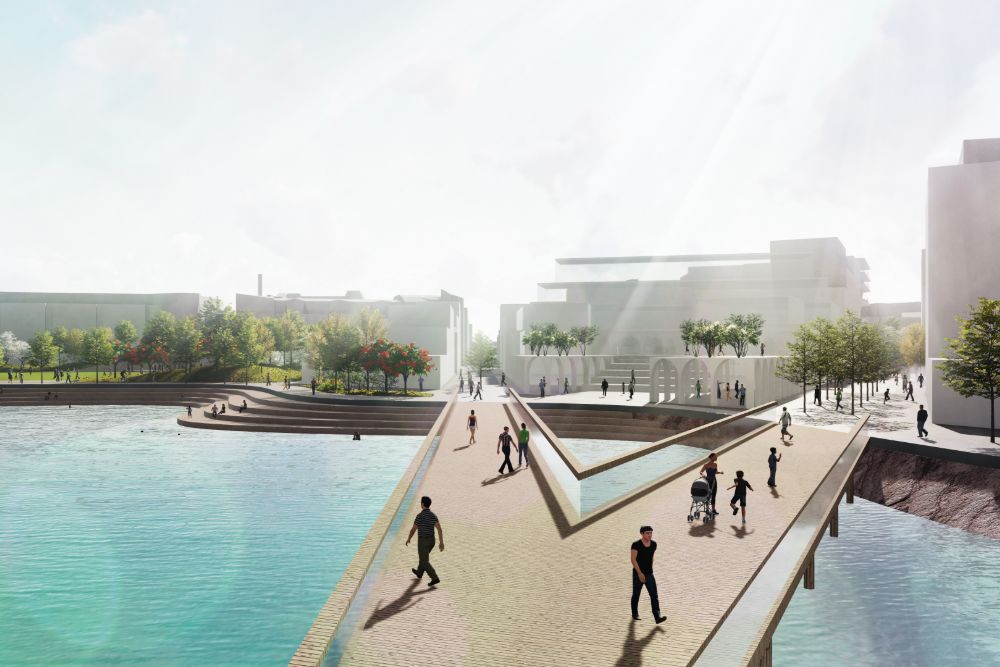 Artist's impression of a new 'Waterfront Quarter' stretching from the Radisson Blu Hotel to Les Jardins de la Mer.
More than 1,000 homes are also set to be created as part of the scheme, linked with the rest of St Helier via a 'landscaped bridge' over Route de la Libération.
The developments will also include commercial space on the ground floor for shops, bars and restaurants.
Jersey Development Company Managing Director, Lee Henry, says it follows the Environment Minister's adoption of the Southwest St Helier Planning Framework last year:
"This will be a real step-change for St Helier's important waterfront. Following last year's adoption of the 'Southwest St Helier Planning Framework' as Supplementary Planning Guidance by the Environment Minister, we jointly launched a design competition in order to appoint a highly motivated and creative team to develop a landscape-led, Visionary Framework for some of the 'Key Opportunity' sites within the Southwest St Helier area."
The framework covers what the JDC calls 'key opportunity sites 1, 2, 3 and 7' - the Esplanade car park, Les Jardins car park, the Waterfront Centre and the Route de la Libération underpass.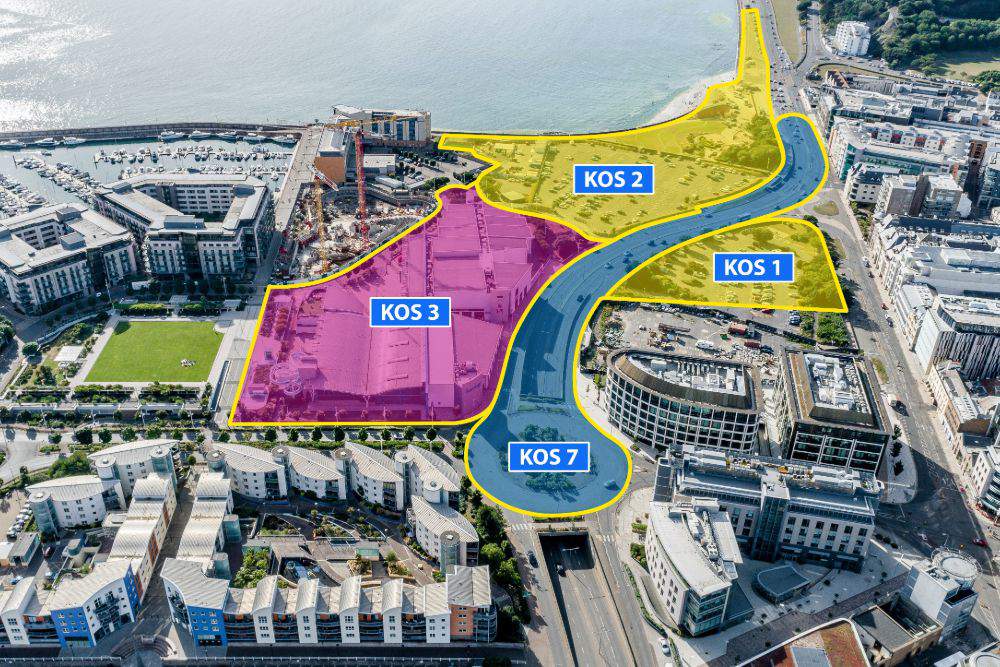 Some of the 'key opportunity sites' identified by the Jersey Development Company.
Mr Henry goes on to explain why Gillespies was chosen:
"We're delighted to have Gillespies as our design partner for the next chapter of work on St Helier's waterfront. Gillespies' proposals focus on landscaping and connectivity of this new area of St Helier which resonates with the feedback received from the 2019 public consultation.
"The selection panel was unanimous in its decision and JDC is excited to be advancing proposals and remains committed to delivering a Waterfront that will be landscape led, environmentally focused and available for all members of the community to enjoy."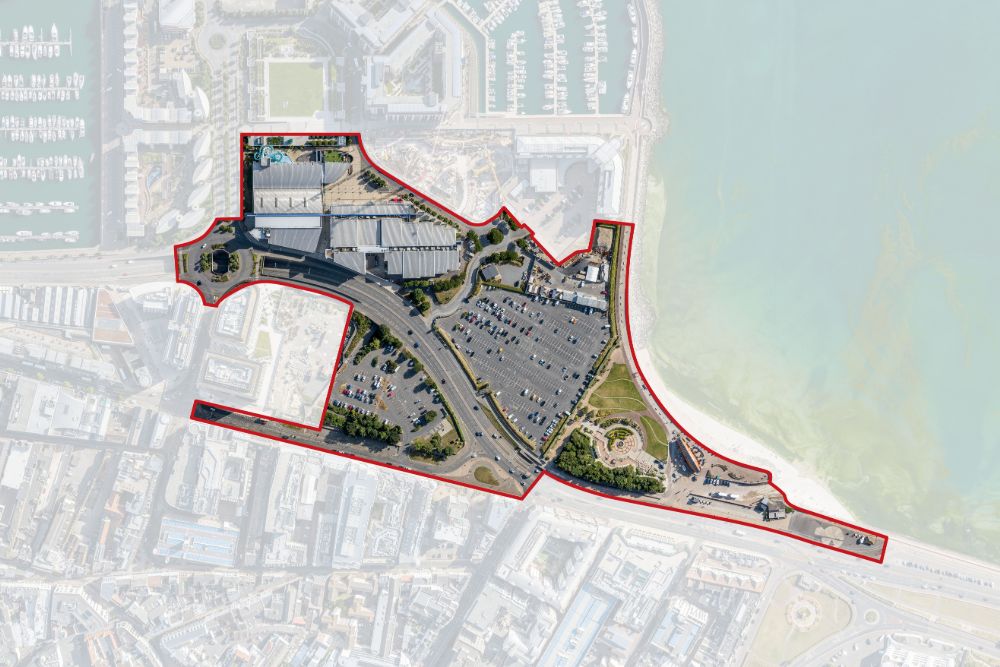 The area earmarked for redevelopment
St Helier Constable, Simon Crowcroft, says he welcomes the JDC's proposals to reinvigorate the southwest of town:
"I am delighted to know that St Helier is going to benefit from the experience, skills and advice of a major firm of landscape architects. The Jersey Development Company has already shown its commitment to including high-quality public spaces in its developments, notably in the recently completed Trenton Square, and we now have the opportunity to see much more green space for people to enjoy in this part of St Helier.
"I am confident that this busy part of town will become not only more attractive as a result of this appointment but it will also help our visitors and local residents to move around the waterfront more easily."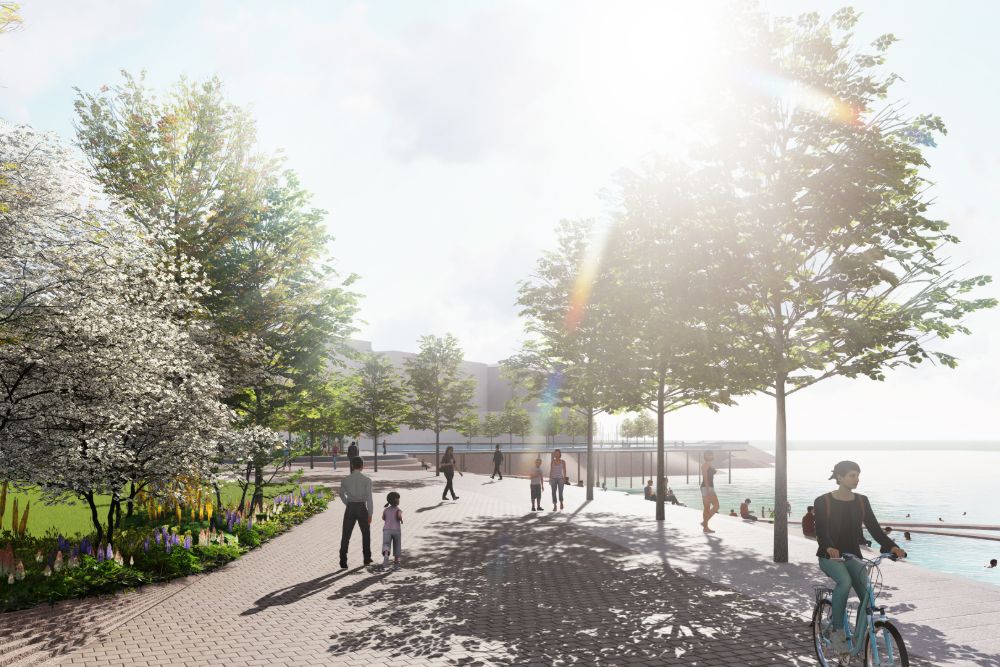 Artist's impression of a redesigned Waterfront promenade
Before any formal plans are lodged to be considered for planning permission, the JDC says 'an extensive, two-way discussion' will take place during the design process.