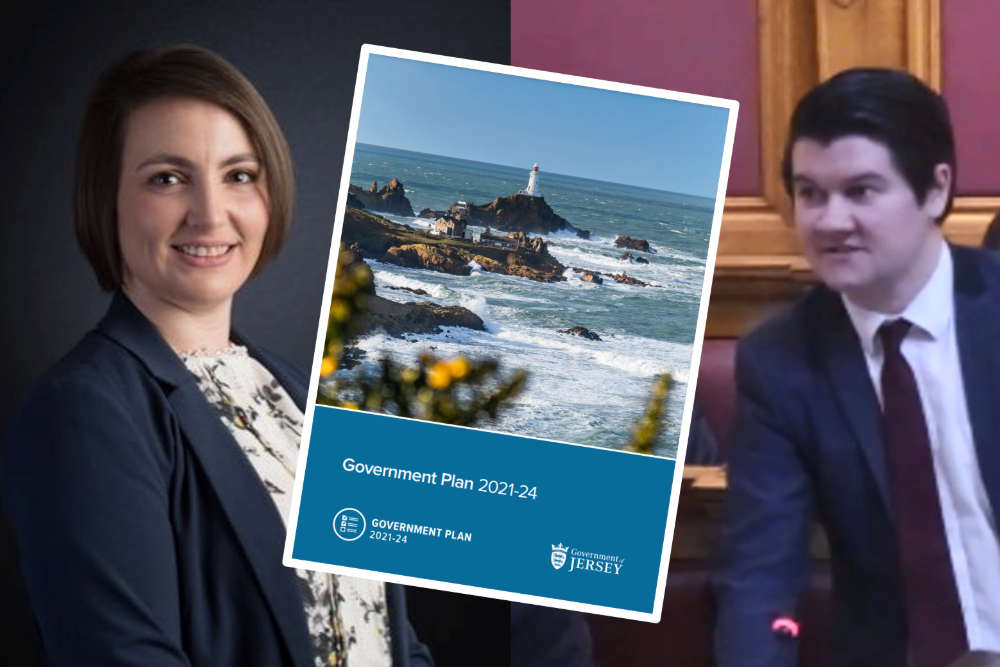 Two former government ministers have criticised the 'unacceptable deception' of their former colleagues to use Jersey's Government Plan as a party political manifesto.
The former Children and Education Ministers, Senators Sam Mézec and Tracey Vallois, have spoken out online after the newly formed Jersey Alliance party claimed this week it will be using the plan at the next election.
Senator Mézec says it's 'worrying' as the plan was drawn up by civil servants who are meant to be impartial, and called on the Chief Minister - who is one of the Alliance's founding members - to explain:
"This is a worrying statement because the Government Plan is written by civil servants under instruction from ministers (many of whom aren't in this new party). Their job is to be impartial. Manifestos are written by party activists. The Chief Minister should explain this."
Senator John Le Fondré is among nine ministers or assistant ministers who have joined the party.
Senator Vallois says she won't be supporting the plan if it is backed by a party she wasn't aware of at election time and warned the Council of Ministers that 'huge amendments will be coming their way'.
Responding to the exchange on Twitter, Senator Mézec added:
"You and I helped write that plan. We were never told by our colleagues that we were helping to write their party manifesto. That sort of deception is unacceptable."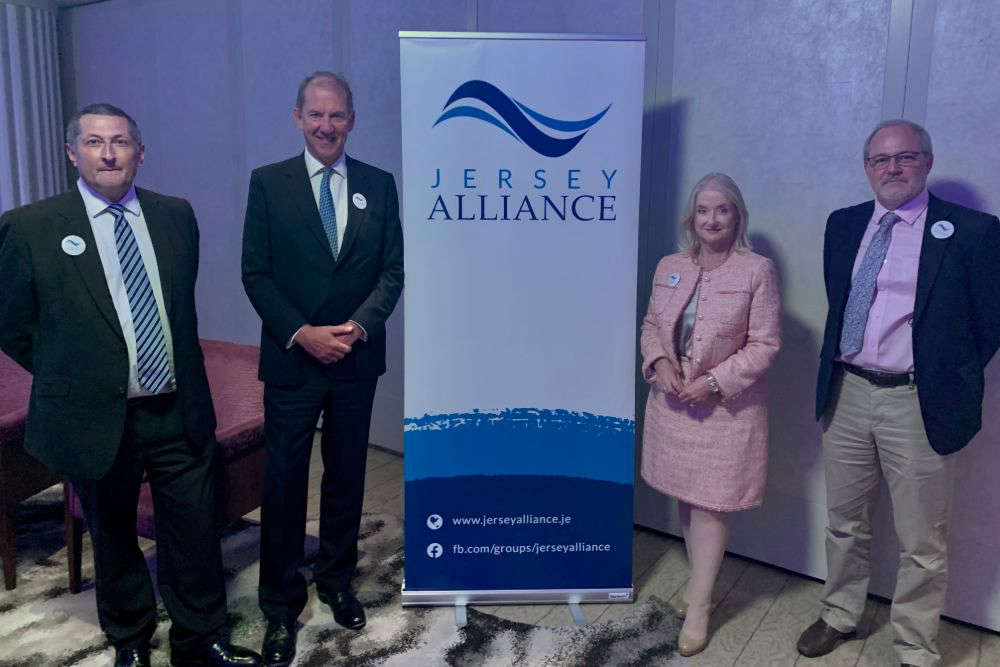 Ministers Lindsay Ash, Rowland Huelin, and Gregory Guida (with Mary O'Keeffe) at the Jersey Alliance launch this week
It is not the only challenge facing the Jersey Alliance since launching on Tuesday.
St Lawrence Deputy Kirsten Morel has warned that democracy 'could be destroyed' if a single political party gets a majority in the next election.
At its launch event this week, the centre-right party announced an ambitious goal of getting at least 25 candidates elected - enough to hold a majority of seats in the next States Assembly.
Currently, the 'Troy rule' prevents ministers and assistant ministers from holding a majority, but Deputy Morel says he wants additional safeguards in place before the 2022 general election:
"That party would be able to undo every single change [to electoral reform] that has just been made and could reform elections in a way that suits them with no ability for any non-party member to push back.
"That is not a good place for our democracy to be in. We cannot have a situation where a party can just abolish the Scrutiny function. It's that simple. No government should ever be in a position to do that."