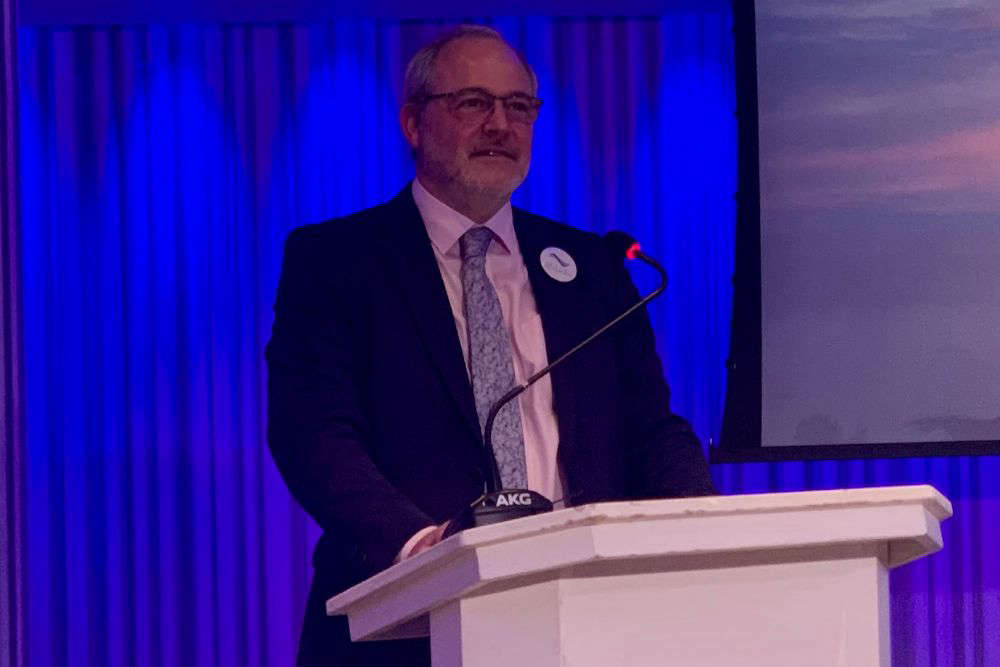 Jersey Alliance Chairman, Deputy Gregory Guida
The chairman of Jersey's newest political party says candidates have been 'forced' to re-group to have an impact at the next General Election.
Deputy Gregory Guida leads the newly formed centre-right Jersey Alliance, which held its official launch event this week.
It was registered at the Royal Court last Friday, joining Reform Jersey and the Progress Party as the island's third official registered political party.
10 sitting politicians - many from the Council of Ministers - have already joined as members:
Senator John Le Fondré, Chief Minister
Deputy Gregory Guida, Home Affairs Minister
Deputy Susie Pinel, Treasury Minister
Deputy Judy Martin, Social Security Minister
Deputy Scott Wickenden, Children & Education Minister
Deputy Rowland Huelin, Assistant Chief Minister
Constable Richard Buchanan, Assistant Chief Minister
Deputy Lindsay Ash, Assistant Treasury Minister
Deputy Hugh Raymond, Assistant ED Minister
Constable Philip Le Sueur, Trinity
Businesswoman and former independent candidate, Mary O'Keeffe, also joined the group. She says teaming up with like-minded candidates will make a difference come election day:
"I've stood as a candidate on my own - and I know I would have put policies up that I wanted to achieve, but the reality is you can't really do it on your own... so I was really keen to join a party and felt my politics aligned with the Alliance, but they're also really hard-working people and I know we could work well together."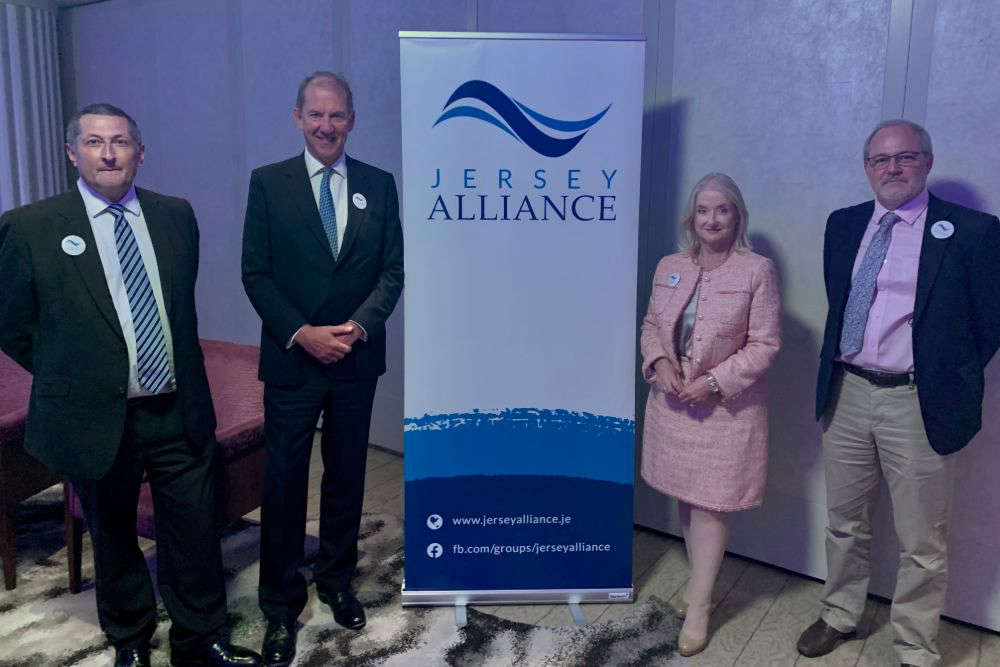 Four of the founding members of Jersey Alliance: Lindsay Ash, Rowland Huelin, Mary O'Keeffe and Gregory Guida (L-R)
At the group's launch event on Tuesday, Deputy Guida said 'the party's manifesto is the Government Plan', and the Jersey Alliance would look to continue the work started by the island's current government.
He also explained that now is the right time to establish a new party, ahead of the role of Senator being abolished and equal-sized districts replacing voting at a parish level:
"The way we are going to conduct elections is going to be completely different going forward.
"I voted very hard against electoral reform. My point of view is we are very lucky in Jersey to have a system that is small-scale. You are elected by around 2,000 people and you can go and knock on their doors one-by-one meeting the electorate and having a proper chat.
"The new system destroys that. When you're representing 12,000 people you aren't able to go knocking on every door. Canvassing becomes marketing. Marketing is a professional job - it's not something you can do on your own with a couple of posters.
"We were forced into this. We were forced into allying, re-grouping and campaigning together in 2022."
The Jersey Alliance says it is 'dedicated to bringing fresh new faces' to Jersey politics, and hopes to field enough candidates to hold a majority of seats in the next States Assembly - meaning at least 25 candidates successfully elected.
It also says it is committed to balancing the budget while continuing to invest in the island's 'neglected services'.
A full manifesto and full list of candidates is due to be announced early next year, but the party says it will confront the issues affecting islanders like housing, the economy, and the environment - while maintaining Jersey's unique 'island identity'.
Earlier this month, the Jersey Liberal Conservatives also launched - fronted by former Bailiff and Minister, Sir Philip Bailhache - but the self-styled 'political movement' is yet to formally register as a party or announce any candidates.
Jersey's next General Election is due to take place in June 2022.