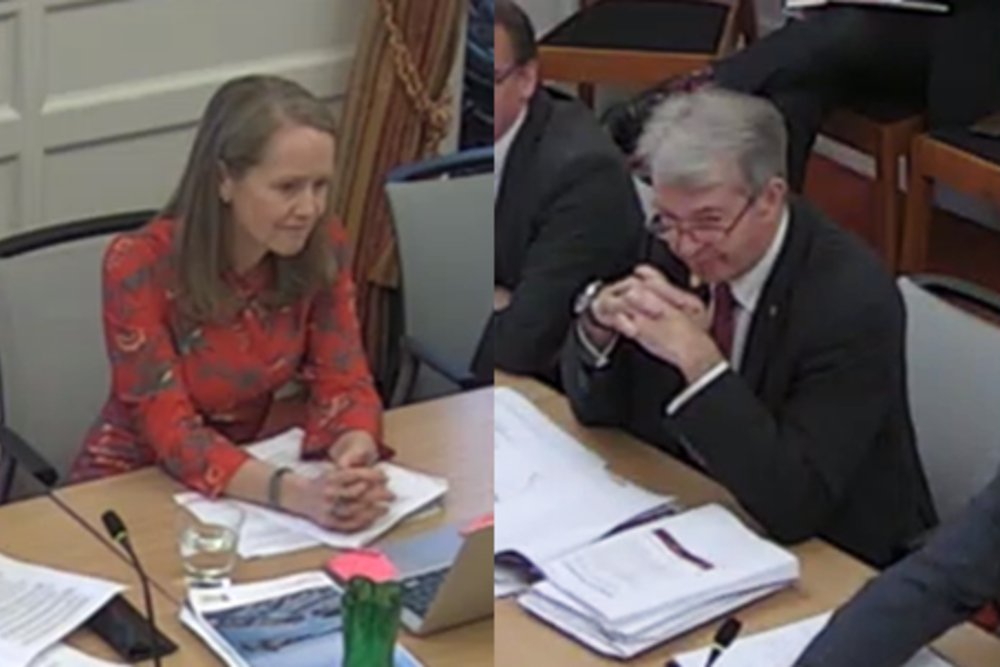 A Scrutiny panel is criticising Ministers for allowing 'large government-backed corporate events' to go ahead whilst continuing to restrict numbers on many private gatherings.
The Scrutiny Liaison Committee has written to the Chief Minister, outlining what it calls 'significant concerns at the government's inconsistent approach' to coronavirus rule changes.
Private gatherings, apart from weddings and funerals, can't have more than 20 people in attendance until at least 5 July.
There has been criticism that 500 guests were permitted to attend the charity dinner with the British and Irish Lions at the Royal Jersey Showground.
That event was citied as an example of 'hypocrisy, inconsistency and double standards' by Jersey Kitchen owner Tony Sargeant in a heartfelt social media post last week about the restrictions his business continues to face.
The Committee is also arguing that travel amendments have been made quickly, which has confused potential travellers, and that there's also confusion about the differences between guidance and legal restrictions - such as with wearing masks and social distancing.
Wearing masks is no longer mandatory in all public spaces, but it is still illegal not to wear them in certain settings.
Committee chair Senator Kristina Moore has called for extra financial support for certain sectors which continue to be affected by Covid-19 restrictions, such as the events sector.
Following questions by Channel 103, Economic Development Minister Senator Lyndon Farnham gave an assurance to businesses during this week's live media briefing that 'additional support will be forthcoming.'
Financial support is currently due to end this month, but an update on further assistance is due next week.
In the lengthy letter to Senator John Le Fondre, Senator Moore also raised concerns with:
Information sharing with Scrutiny and the States Assembly.
"The latest minutes of the Scientific and Technical Advisory Cell (STAC) publicly released are those of the 29th March 2021, nearly a three-month period. Although this set of minutes shows that members of STAC suggested that action had been taken too late to prevent the rise during the second wave, it also suggests that the overall view of STAC was to continue legislating wearing of masks past March of this year and helps to justify that decision.
"In a similar vein, various Scrutiny Panels continue to report that briefings on policy changes occur minutes before or after media releases have been made, which is not inducive to passing comment to aid any decision-making process. Although you have indicated that decisions need to be made quickly, the Committee maintains that it would be prudent to update members of Scrutiny, and the wider Assembly, on the information being considered by CAM as and when it is produced, and decisions made in meetings should be communicated directly following a meeting in order to avoid speculation and aid in clarity when reviewing the changes being made.
"The need for greater sharing of information has been clear throughout the pandemic, and it is the will of the Assembly to do so. Actions in this regard are undoubtedly disregarding the decisions of the Assembly at worse, and simply ticking off boxes and ignoring the spirit of information sharing at best."
Not seeking approval from the States Assembly, like earlier in the pandemic when politicians voted on reopening the borders in July 2020.
"The Committee would suggest that consideration of alternative, informed views, will not hinder, but aid in the work of CAM. Failing to do so further risks undermining the decision process of the States Assembly and wider Ministerial oversight of the Government of Jersey. We would therefore suggest that members of the Council of Ministers and Scrutiny should pass comment on any potential changes, even in draft form."
Senator Moore says Scrutiny panels have written to Ministers several times to call for greater communication, transparency, and clear decision-making - and they haven't improved over the last 15 months.
She has requested a response from the Chief Minister by 6 July.
You can read Senator Moore's letter here.