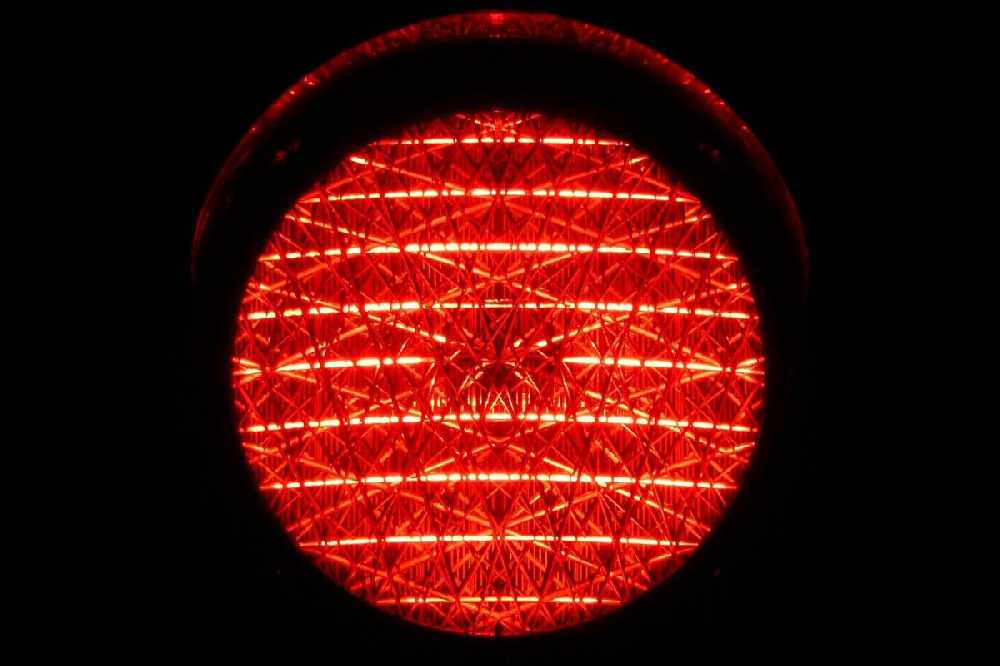 England will be classified as a red country on Jersey's safe travel list from Tuesday 29 June.
That means arrivals who are not fully vaccinated will have to isolate until getting a negative Day 10 test.
The move from green to red is due to the ongoing spread of the transmissible Delta covid variant across the country.
Fully vaccinated people coming to Jersey from England will only have to isolate until getting a negative border test.
"We are continuing to monitor both the positive rates on and off-island. As we can see, regretfully, numbers in England particularly have continued to rise.
"We are trying to give islanders as much notice as we can and that is why the reclassification of England as red, which ordinarily would be taking place this coming Tuesday, we've allowed a further week for people to adjust to that change and notice given with the potential impact it will have on anybody travelling to and from the island." - Senator John Le Fondre, Chief Minister.
49 more areas of the UK have been added to the emergency brake list, taking the total to 103. They will come into effect from Tuesday 22 June.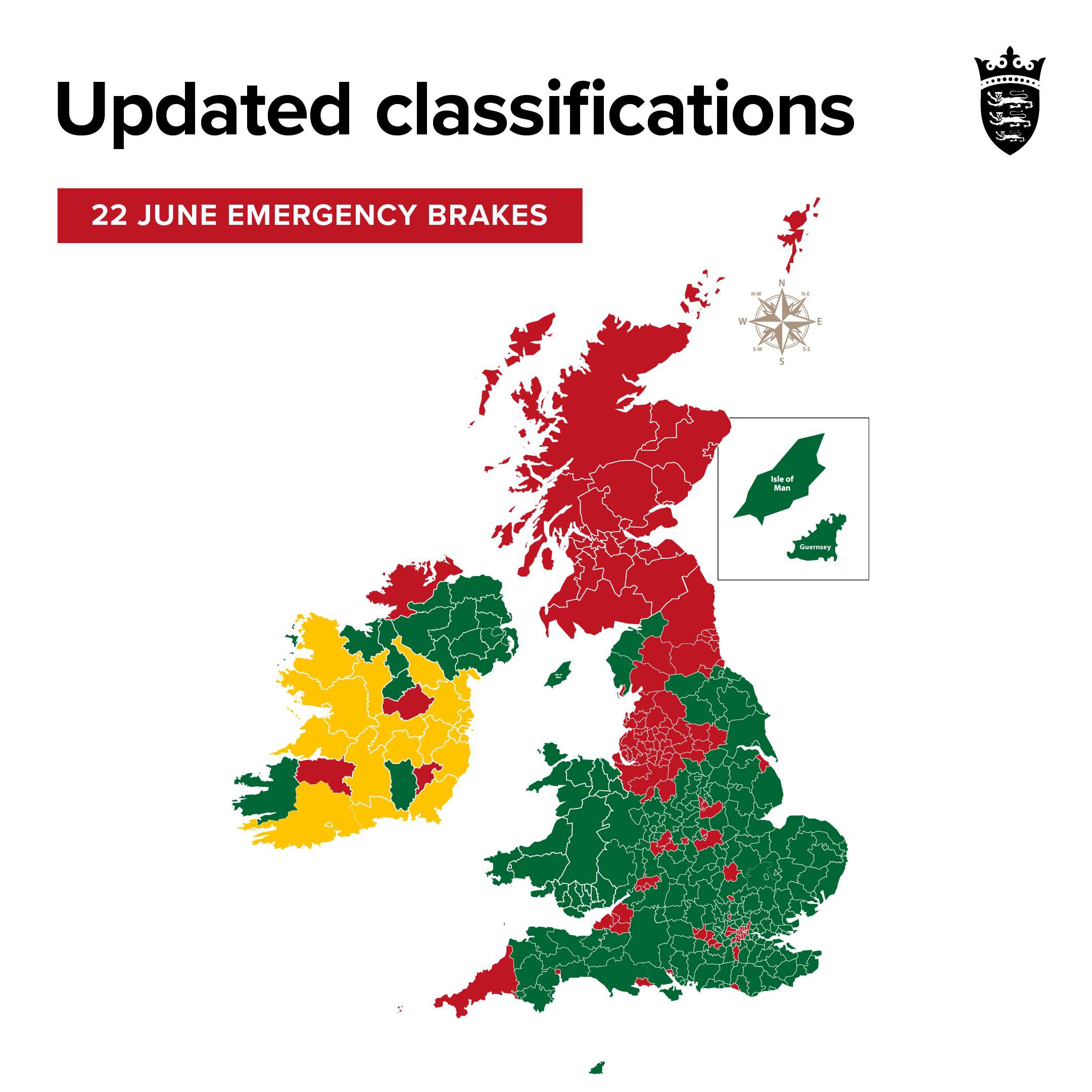 This is the final emergency brake update before England goes completely red on 29 June.
Wales and Northern Ireland remain green and Scotland is still red.
The amber classification no longer exists.
From Tuesday 22 June, all children coming into Jersey will be treated as green arrivals, no matter where they come from. Children over the age of 10 will still need to be tested.
Nightclubs were due to fully reopen and stand-up drinking was set to return from Monday 21 June. They now won't be allowed until Monday 5 July.
"Equally, we continue to monitor on-island positive rates and that is one of the reasons in terms of safeguarding islanders that we're delaying the Stage 7 reconnection by a couple more weeks as we just monitor the numbers and how they're changing."
Jersey has 55 known active cases of Covid-19.
Any changes to the rules will be announced on 1 July.
The Chief Minister has also told Channel 103 that extra financial support for the affected industries is being considered as a result of this delay.
Currently, support is not extending beyond June.
"We have asked officers to go away and come back with an assessment of where we are and if extra support is required for a short period of time thereafter, I am pretty certain it will be forthcoming.
"That will be a future decision of the relevant Ministers and the Competent Authorities and I think that will be next week."
More to follow.