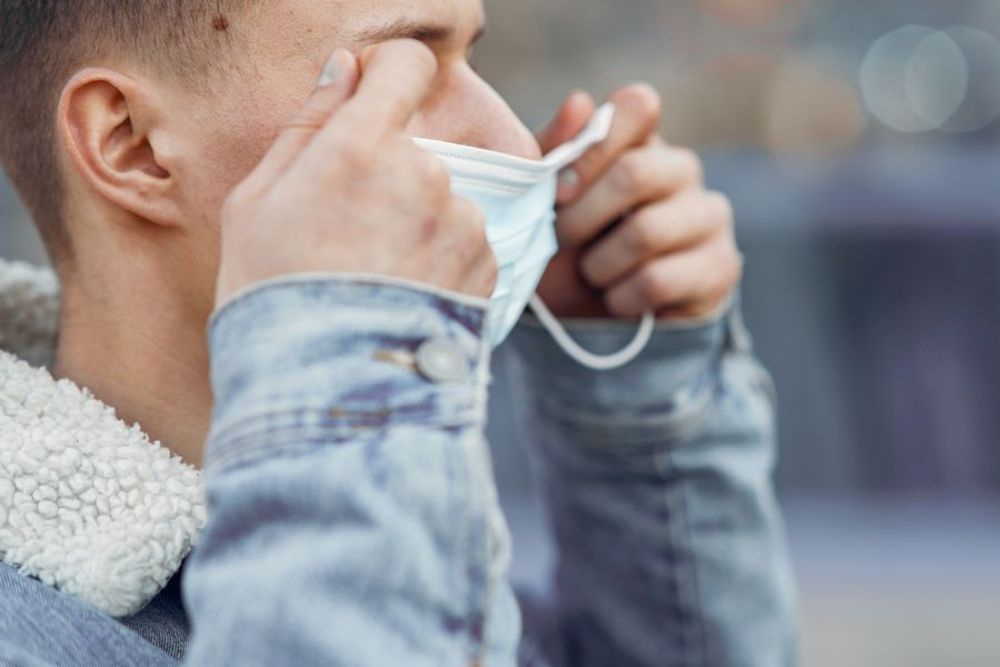 Islanders are no longer legally required to wear a mask in all indoor public spaces - but they remain compulsory in some settings.
Face coverings are no longer compulsory, except for on public transport and at the ports.
They remain 'strongly recommended' in healthcare settings and anywhere that it is not possible to keep at least a metre apart from other people.
It has been law to wear a mask in indoor public places since 1 December 2020.
The Health Minister says face coverings will continue to be worn in all Health and Community Services buildings, including the General Hospital, Sandybook, mental health facilities, the Covid-19 Vaccination Centre and swabbing stations.
"By asking outpatients, visitors and staff to continue wearing face masks we are helping to protect vulnerable people in our healthcare settings. We, therefore, ask that visitors to the General Hospital, Overdale and other HCS buildings wear face masks until further notice. This includes people who have been fully vaccinated against COVID-19.
Mask wearing in HCS buildings will be reviewed on a weekly basis by our healthcare colleagues and any change to the guidance will be communicated to the public, patients and staff." - Deputy Richard Renouf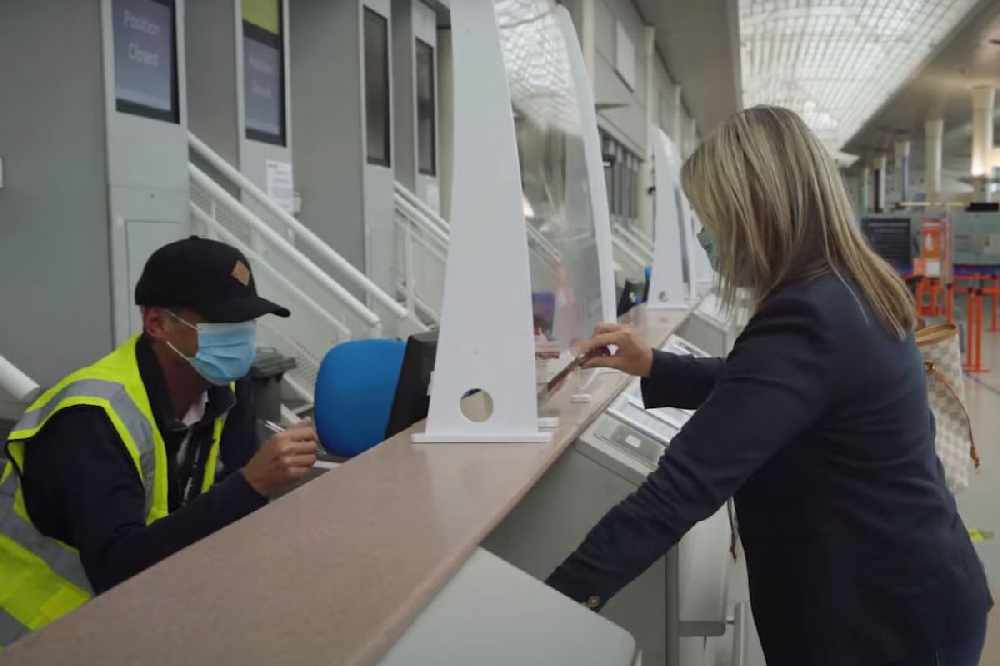 Masks remain compulsory at the airport and harbour
Also from today, any number of guests can attend a wedding or civil partnership in a private home or garden.
Other restrictions that were due to be lifted have been postponed by a week.
That includes the reopening of nightclubs and the return of drinking whilst standing up in pubs.
They are due to be allowed from 21 June. That is also when the rule of 20 on private gatherings will be lifted.
Ministers said the week-long delay was to enable contact tracing for a number of recently-identified infections linked to private parties and hospitality venues.
As of Friday (11 June) there were 30 known active cases of Covid-19 in Jersey.