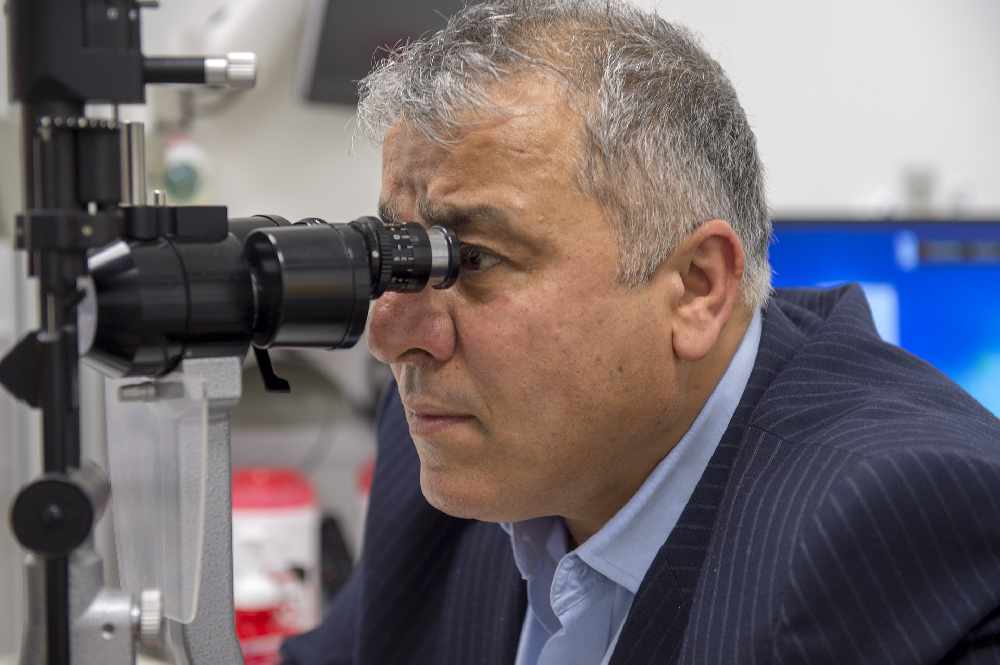 An eye-screening programme for people in Jersey with diabetes has been given a 're-boot'.
4,000 letters are being sent out, inviting diabetic islanders to a free screening within the next 12 months.
The tests detect diabetic retinopathy, a condition which can lead to sight loss if it is not treated.
The programme was suspended last autumn after a review identified that many patients weren't being screened as often as they should be, and there were delays getting test results.
Group Medical Director, Doctor John McInerney, says the revamp was much-needed to improve the 'quality and safety' of the service.
"If we can reduce people getting eye problems that need surgery we will save money in the long term, and it is better for people's well-being and their ability to stay at work."
The changes include giving patients a written copy of results and also offering screenings to all children over 12 and women who've developed diabetes during pregnancy.
'Priority patients' are being called for a clinic appointment first to have their retinal photographs under the new system, which brings Jersey in line with the UK.
"There's no need for anyone to take action until they receive their personal letter from us about their appointment.
However, we'd remind patients that if, while waiting for their appointment, they find they are experiencing any problems – such as visual changes or recent unexplained sight changes, even if they've recently been screened, or have a date for screening – please see your optometrist as a high priority."
Patients who have any queries can call a helpline that has been set up on 443322 or email [email protected]
Diabetes Jersey has welcomed the overhaul and is paying for two portable specialist retinal cameras, costing £35,000.
"Diabetes Jersey will continue to push for improvements to the level of care provided to everyone with diabetes and there are a number of other issues we have with HCS and Social Security which will hopefully come to a similar beneficial conclusion." - Bill O'Brien, Chairman