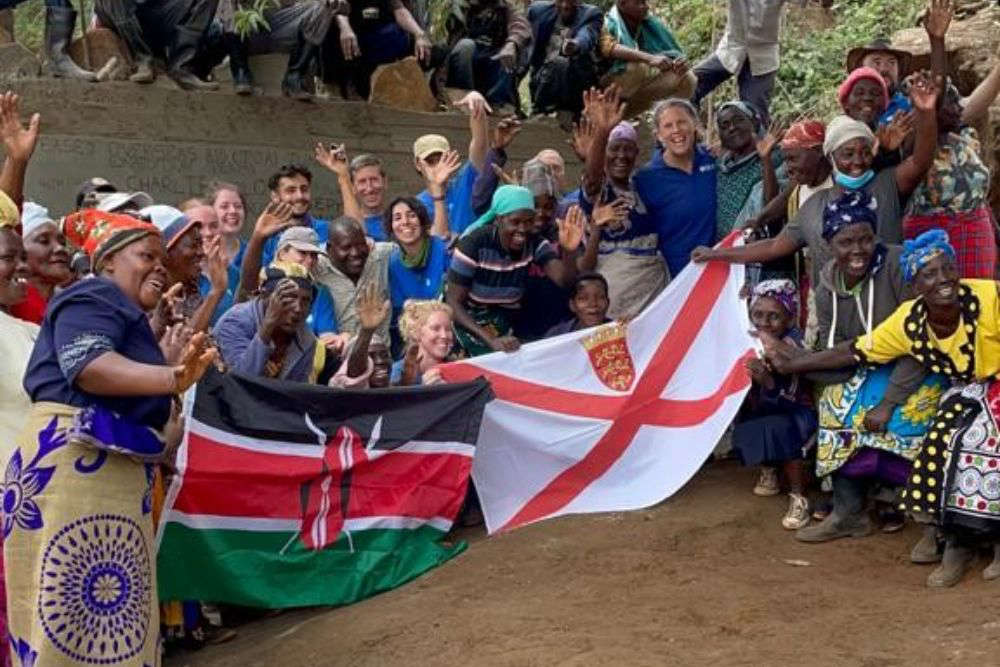 Applications have opened for people to put themselves forwards to volunteer in developing countries.
Jersey Overseas Aid is running projects in Malawi, Kenya, Rwanda and Nepal in 2024.
The work includes building clinics and classrooms, and bringing clean water to communities.
The deadline for being considered for one of the 40 places is 15 December.
There are also specific trips for teachers, to help upskill Rwandan school staff.
2023 saw a record number of applicants, so the number of projects has been increased from three to four.
"We are incredibly proud of our volunteering programme and were thrilled that last year so many Islanders showed an interest in international development and were willing to give their time and their skills to benefit others." - Deputy Carolyn Labey, Minister for International Development.
Applications can be made by emailing JOA at [email protected] or by calling 446901.
The 2024 projects:
Nepal, April 2024. Gurkha Welfare Trust UK (14 places)
With support from local project partners, the JOA CWP volunteers will assist in the construction of a new secondary school in rural Chitwan. It will be hard work, but there is a job to suit every ability. Participation on this project will enable volunteers to work with an iconic organisation, learn about beneficiaries' daily lives and the central role community plays in an ever-changing social landscape.
Rwanda, May & July/August (in alignment with Jersey school holidays). Hands Around the World Jersey (seven teachers per trip)
This project, in partnership with Jersey Education, enables skilled professionals to work alongside Rwandan teachers in a one-to-one approach. In addition to classroom-based team-teaching, volunteers will work with local partners to deliver workshops to school staff, focusing on teaching methodologies, working together with the Rwandan school syllabus#, exchanging knowledge, skills and experience.
Kenya, June. Sand Dams worldwide (14 places)
This project is led by Sand Dams Worldwide and their local partner, the Africa Sand Dam Foundation (ASDF). The project will support a subsistence farming community in Ukambani (a region of South East Kenya, comprising Machakos, Makueni and Kitui Counties) to build a sand dam to provide a reliable, year-round water source.
Malawi, August. Habitat For Humanity (12 places)
Partnering with Habitat For Humanity, this Global Village programme in Malawi offers volunteers the opportunity to contribute directly to work on the ground as part of a wider project which will improve the living conditions of the 6,200 people living in Chatata informal settlement.