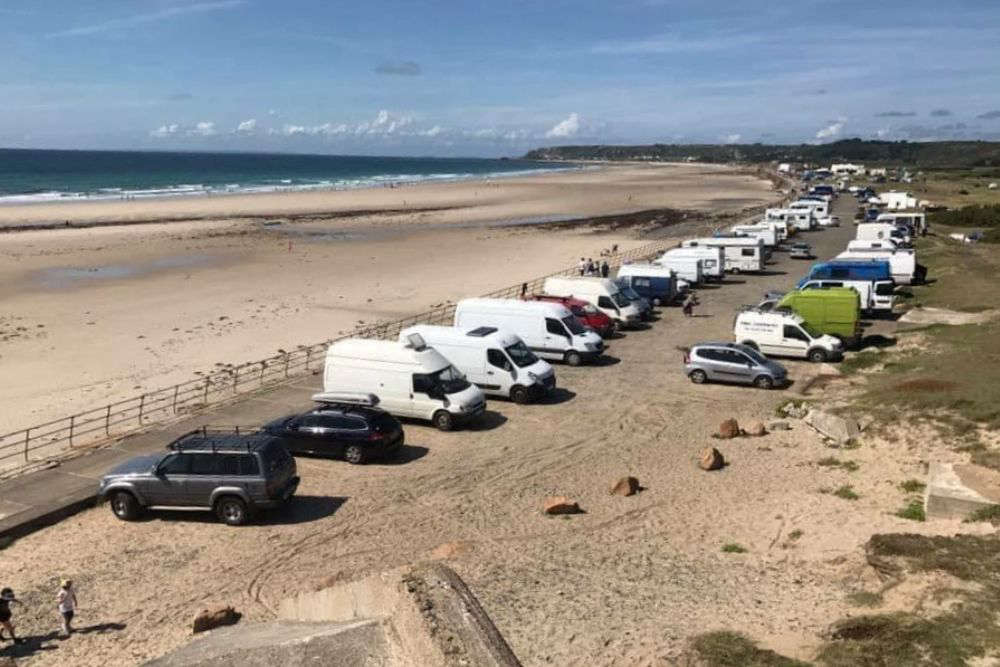 A convoy of campervans is taking part in a peaceful protest driving across Jersey this morning.
The motorhomes will be making their way from the DVS offices at La Collette, along Victoria Avenue, and towards Le Port car park at St Ouen's Bay.
They are due to set off at 11am and take around half an hour to reach their destination.
It's in protest against a 'restrictive' permit scheme brought in by the Infrastructure Department to manage the number of vehicles parked at Le Port overnight.
Organiser Paul Hymas says 'nobody is happy' with the government's scheme, which only sets aside four spaces and restricts campers to only staying for one night. They also have to arrive at the site after 9pm and leave before 9am the following morning.
Mr Hymas is among the growing number of people criticising the government's 'pre-election' policy which means Ministers have stepped back from making public comments on issues affecting islanders until after Jersey's next government is formed on Tuesday 12 July.
He says because the Infrastructure Minister, Deputy Kevin Lewis, only announced the permit scheme after the purdah came into effect, islanders haven't been able to comment on its shortcomings.
"Over the past three years, there's been zero engagement with any stakeholders or anyone who wishes to stay down at Le Port or elsewhere in the island.
The Minister for Infrastructure has released a scheme which nobody is happy with, to say the least. He's released the scheme at a time when he can't respond to any feedback - positive or negative - due to election rules. We can't hold anybody to account and it's really frustrating."