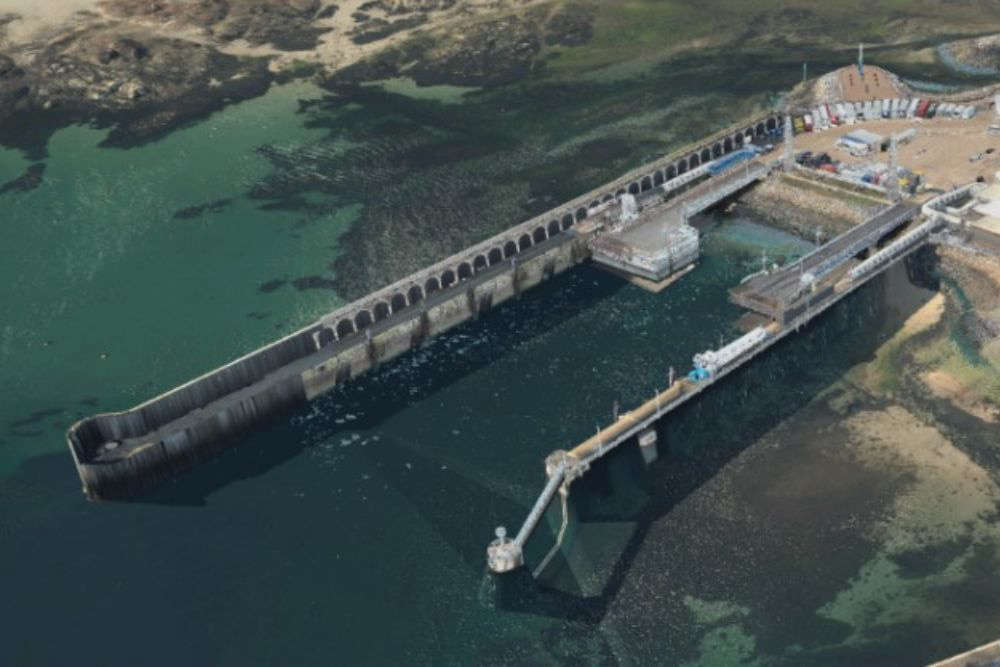 Credit: Ports of Jersey
One of the ramps at Elizabeth Harbour is broken and can't be fixed until next week at the earliest.
The ramps get vehicles and roll-on roll-off freight off arriving vessels.
The break-down means only one ship can dock at a time, using the only remaining working ramp.
The company which initially built and installed the ramps is sending a team of engineers to the island to make the necessary repairs next week (6 March)
Ports of Jersey say 'minimal disruption' is expected to passenger services.
It's not clear how long the broken ramp will be out of service.