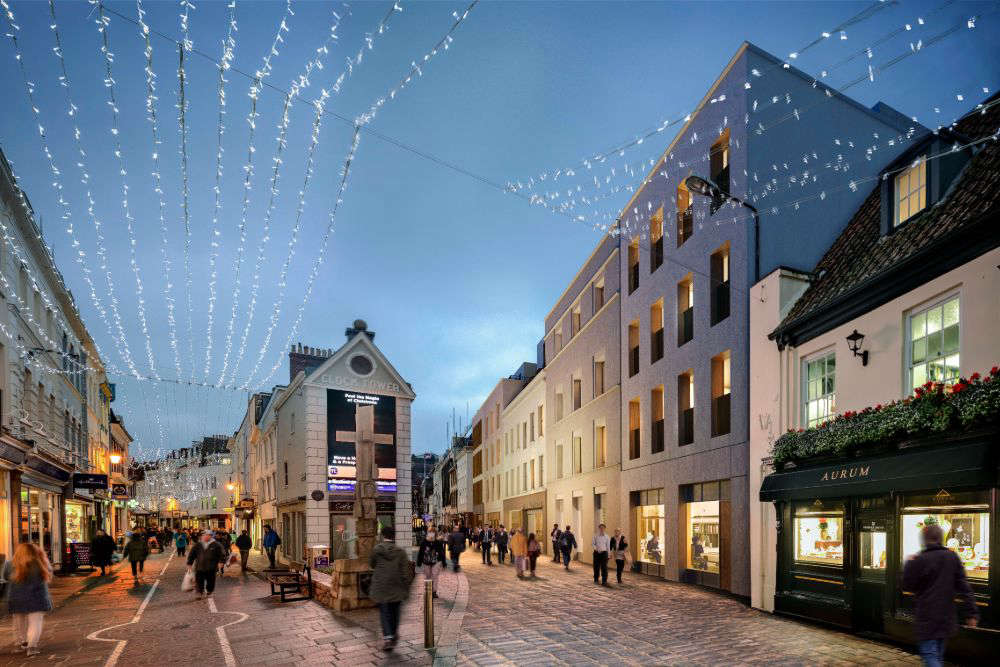 The developer behind the a £120m apartment and hotel complex in the heart of St Helier says it will take the refusal of its plans to court.
Les Sablons hoped to bring nearly 240 apartments and a 103-room hotel to Broad Street.
The development was rejected by the Assistant Environment Minister Deputy Hilary Juene.
That's despite an independent planning inspector saying it should be approved.
Brian McCarthy, Managing Director of Le Masurier, says the firm has decided to mount a legal challenge.
"We have taken legal advice, and the view is that we have a strong case to appeal on specific points of law.
I have been overwhelmed by the support we have had from the industry, local businesses, business leaders, the general public.
I have been inundated by emails and comments from the public, reciting the obvious benefits of Les Sablons in terms of housing, tourism, regeneration and place-making, and that has given us an encouragement to fight for our case.
I think we have got a very strong case"
In her report refusing planning permission, Deputy Hilary Jeune said the development would be 'overbearing and oppressive to its surroundings.
Le Masurier's lawyers will serve the appeal to the Environment Minister before timescales are determined by the Royal Court.