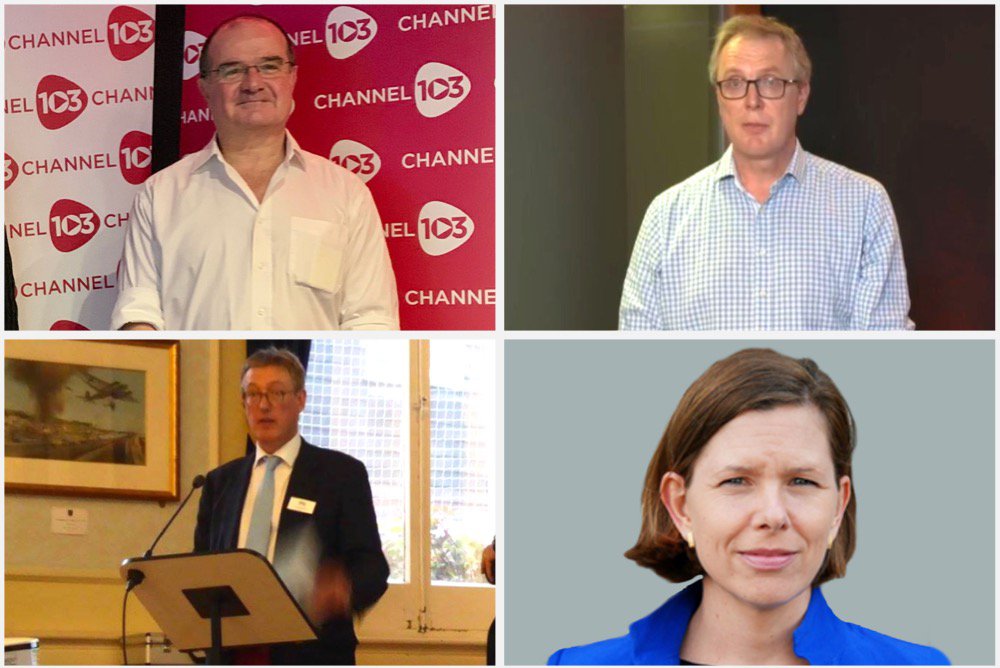 Patrick Armstrong, Dr Megan Mathias, Dr Ivan Muscat, and Nick Winsor have all been honoured with an MBE.
Four islanders have been honoured by the Queen in her Birthday Honours List.
Jersey's Deputy Medical Officer of Health, Dr Ivan Muscat, has been awarded an MBE for services to the community.
The microbiologist has been at the forefront of the island's efforts to contain the spread of Coronavirus.
Speaking to Channel 103, Dr Muscat says it came as a surprise:
"I was surprised. But of course, it is a great honour, and very humbling because it was such an unexpected honour.
"It is always pleasant to be thanked for one's efforts, and of course, being thanked so publicly is very special indeed."
He's not the only prominent medical professional to make the Queen's Birthday Honours list.
Medical Director and Consultant Orthopaedic surgeon, Patrick Armstrong, also receives an MBE for services to the community.
The Government's Group Director of Policy, Dr Megan Mathias, has also been awarded an MBE.
States CEO, Charlie Parker, paid tribute to the civil servants' hard work:
"I am extremely proud that Dr Ivan Muscat, Mr Patrick Armstrong and Dr Megan Mathias have been awarded MBEs. They are outstanding role models for Jersey's public service. The work they have done for the Island is immeasurable, especially through the pandemic when their energy and dedication was second to none.
"It is great to see the recognition of the hard work they have put into the Government over the years and these awards will be widely welcomed by colleagues across the public service and beyond."
Meanwhile, Chief Minister, Senator John Le Fondré, says it has been a pleasure to work alongside them during the pandemic:
"Dr Ivan Muscat, as the Deputy Medical Officer for Health, has played an integral part in the Government's response to the Coronavirus pandemic and his expertise has been greatly appreciated throughout this challenging period.
"Mr Patrick Armstrong's work in the Scientific and Technical Advisory Cell (STAC) has been an asset to the Government during COVID-19 and he continues to deliver exceptionally important work for the department.
"I'd also like to pay tribute to Dr Megan Mathias for her role leading the Policy Unit. She worked across various parts of the Government, with a particular focus on COVID-19 advice and guidance for businesses."
Autism Jersey Chairman, Nick Winsor, receives an MBE for services to charity.