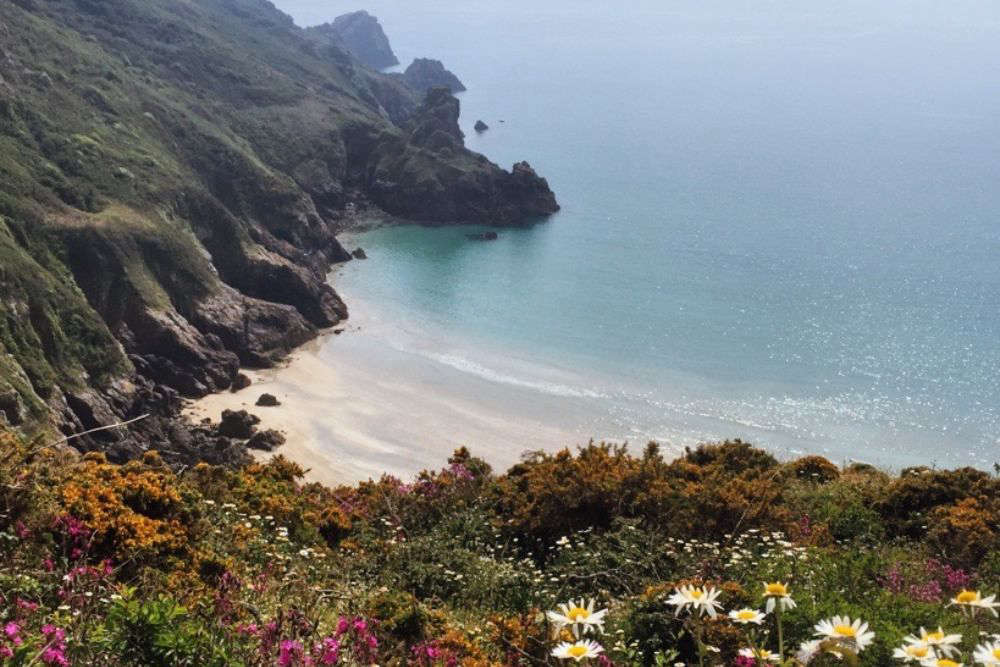 People will soon be able to access Petit Port on foot again as work begins today (24 July) on the cliffs next to the the steps.
The contractor and a geologist will inspect the cliff face and the metal fence designed to catch rock falls.
A second phase of works will then be planned, which will involve clearing the debris from behind the rock-catch fence.
The steps have been closed for some time after a landslip - it's hoped the work to open them again will be complete later this year.
Boaters visiting the beach are also reminded to keep clear from bottom of the cliff face as there have been recent further rockfalls onto the bay.