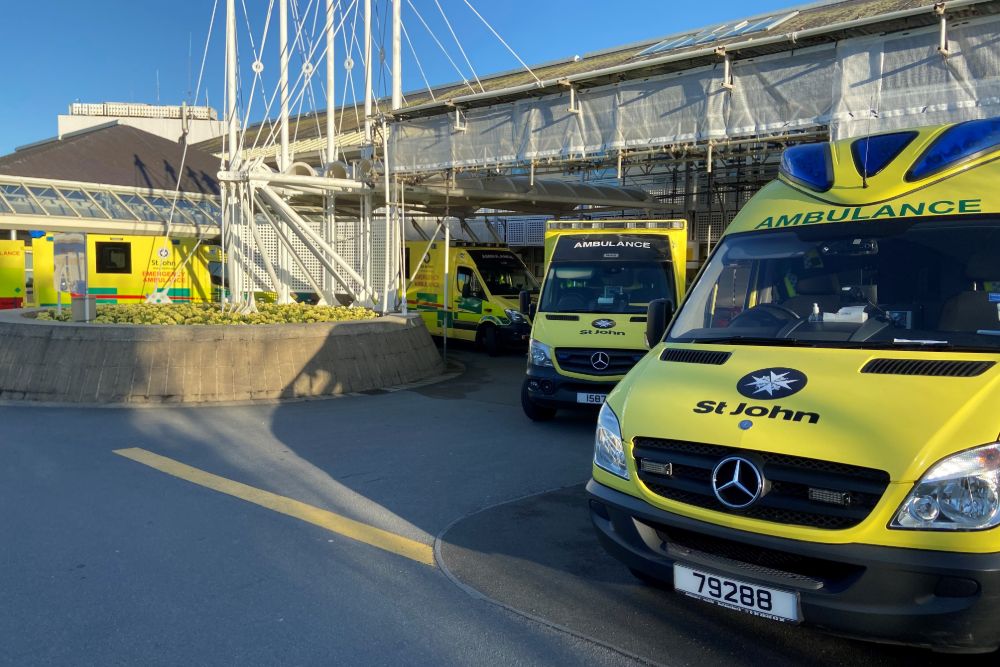 The Fire Service has used a global positioning app and its off-road vehicle to recover an injured cyclist from cliffs on Guernsey's south coast.
Both the Fire Service and St John Emergency Ambulance crews worked together late Sunday morning (3 July) to deliver first aid and get the casualty to a waiting ambulance.
The cyclist was on the high cliffs between Les Tielles and Mont Herault watch house in Torteval, otherwise known as the Haunted House.
The app "What3Words" pinpointed their location and a St John paramedic team walked to them to deliver first aid.
They were transferred into the Fire and Rescue Service off-road vehicle for a journey across fields to the ambulance, which was waiting on the road at Les Tielles, Guernsey's highest cliffs.
"This was a well coordinated operation which was carried out successfully by all involved. We would like to thank our colleagues at Guernsey Fire & Rescue Service for their assistance with this case." - St John spokesperson
Last month, two kayakers used the What3Words global positioning system to alert the St Peter Port lifeboat to their whereabouts after they got into distress near Herm.
The system converts GPS coordinates into 3 word addresses. Rescues services encourage people to use it as it is a simple way of directing them to a precise location, helping to cut response times in an emergency.
In other emergency call-outs this weekend, the Flying Christine marine ambulance was sent out twice, first to Sark at around 7pm on Sunday and then to Herm, after midnight. Both times it was to transfer people to Guernsey's PEH for treatment.
St John says the Flying Christine has been used 21 times this year, seven of which were last month.