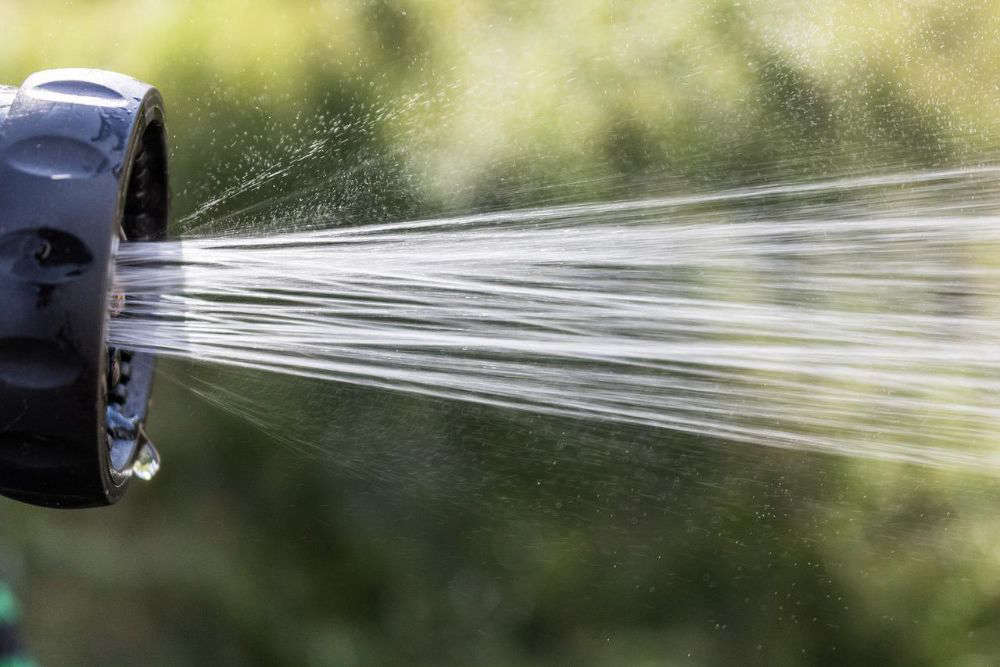 Guernsey Water says it isn't considering a hosepipe ban at this stage, but with below-average reserves we need to use water wisely.
Water reserves are 83% full, which is below the 10 year average for the time of year.
The bailiwick has had a dry spring and early summer, and entered a period of absolute drought - 15 consecutive days without measurable rainfall - ahead of the almost record-high temperatures recorded this week.
Guernsey Water is asking us to conserve supplies and be sensible about our water usage, to avoid the need for an outright ban on hosepipes.
Tips include:
* Re-use any water used for water play (paddling pools etc.) on your garden.
* Water only in the evening or early morning, this will reduce evaporation, making your efforts and water go further.
* Use a watering can instead of a hose and avoid using sprinklers if possible.
Water levels at some of Guernsey's reservoirs might appear particularly low, but the utility company says it moves stored water around to make it available to distribute where needed and to be able to collect more water when it does rain.
More water-saving advice can be found on the Guernsey Water website.