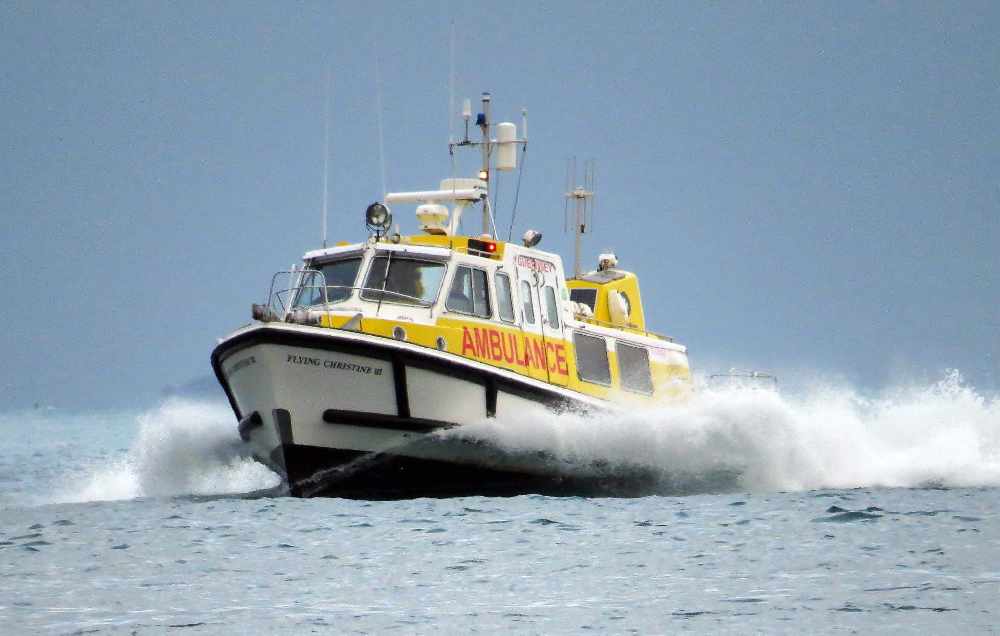 Guernsey's emergency ambulance service says Friday (10 June) was close to a record breaker, with 32 calls in 24 hours, including a medical transfer from Herm.
It was a busy weekend for the Flying Christine 3 marine ambulance, which was called to Herm on Friday night to transfer a person to Guernsey for medical attention.
On Sunday (12 June) St John received a call from Sark's doctor, requesting a medical transfer to Guernsey's PEH.
At the same time, another call came in from Herm asking for a patient transfer.
This was dealt with by the RNLI, who took St John paramedics to the island and then brought them and patient back aboard the lifeboat.
The emergency ambulance service says extra staff were called in both on Friday and yesterday, when there were a higher than usual number of medical call outs.