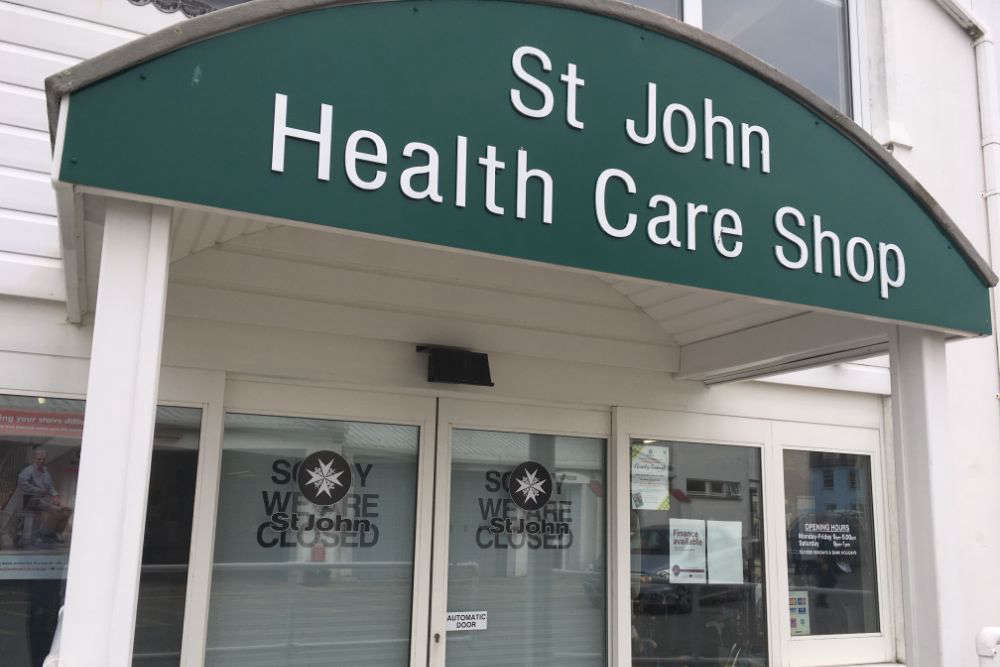 The cost of living crisis has led to the closure of the Healthcare Shop in the Rohais.
St John Commercial Services' board of directors say the current economic climate in the retail sector, makes the Healthcare Shop unviable as a business.
Although they stress that the shop - which supplies local businesses and individuals with healthcare products - is a separate entity from other St John operations.
So the Ambulance Charity and the Emergency Ambulance Service will be unaffected by the closure.
Board Chairman, Ben Le Huray, says this was a difficult decision:
"This has been a terrible, soul-searching process for all involved.
Numerous factors have compounded the scale of the Healthcare Shop's challenges - Covid and post-Brexit related trading interruptions, a worsening general retail environment as Europe enters a recessionary era, the cost of living crisis, topped off by a devastating flood in the shop earlier this year.
Our thoughts are with the Healthcare staff who are a truly dedicated and hardworking team. We will be providing them with ongoing support at this uncertain and difficult time.
We are also working through the implications for customers and suppliers in as constructive and supportive a manner as possible, in order to minimise the impact of this decision."
The shop will remain open for business until an official closing date is announced.