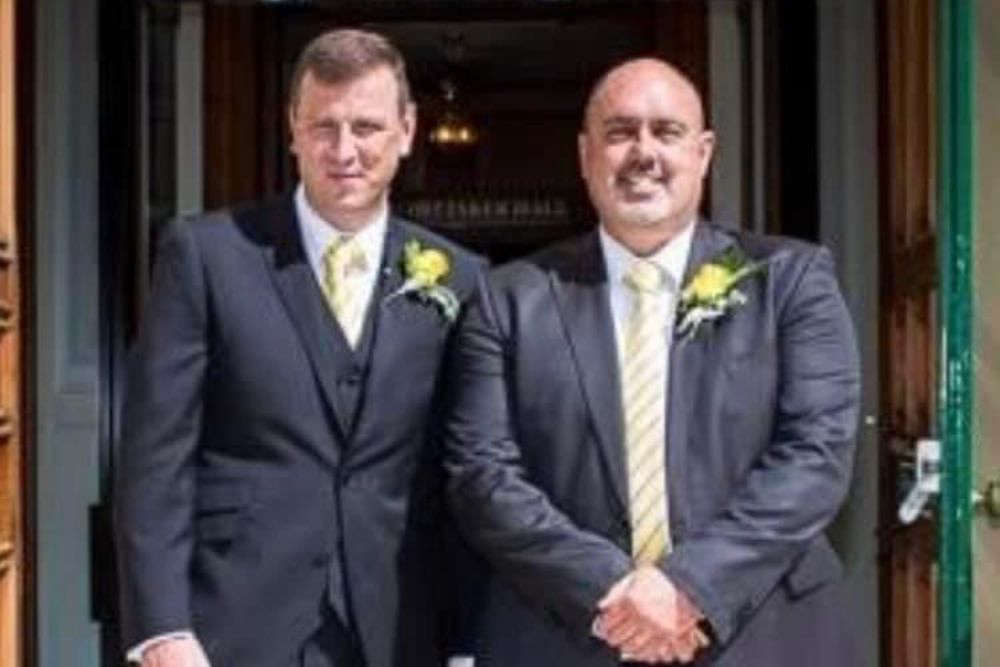 Richard (L) with Karl (R) at his wedding. He was Richard's best man.
A former Police Officer is running 10k every day for the next five months to raise money in the memory of his late colleague.
PC Karl Addis died in February following a sudden illness.
His friend Richard Vahey is taking on a challenge which Karl's widow, Pauline, says has a special significance.
"He decided that he was going to setup a challenge, and the challenge would be that he would run 10K everyday, for 161 days, starting on the 161st day of the year - which is Friday 10 June. The reason behind the 161 days is because that was Karl's collar number in the Guernsey Police force."
All the money raised will go towards Help A Guernsey Child, which Pauline added was a cause Karl cared about.
"Karl was all about working with young people in the community; engaging with them at an early stage to try and steer them away from the criminal justice system. He worked closely with the young people and their families in terms of restorative justice, crime prevention.
He was also a football coach for Rovers and mentored some of the team players as well. He was all about helping people and always has been, even prior to becoming a police officer."