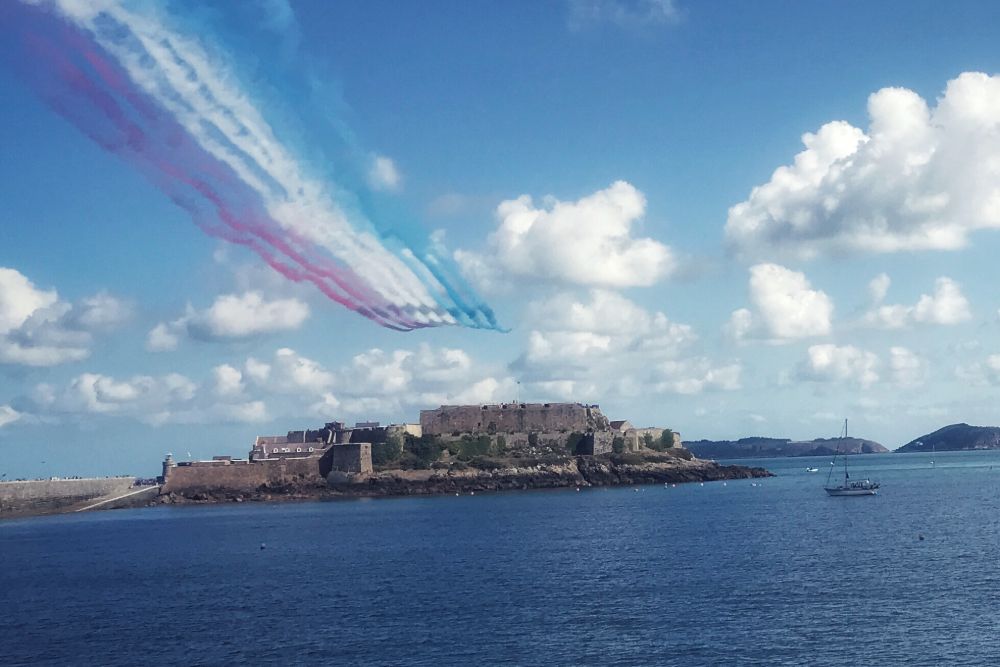 A Spitfire, Lancaster and Hurricane are also confirmed to be back for the 2023 Guernsey Air Display.
Red, white and blue trails will cover Guernsey skies later this year as the Red Arrows mark their return on 14 September.
There was disappointment last year when they had to pull out last minute because of technical problem with one of the jets.
The Battle of Britain Memorial Flight will also be seen from across the Bailiwick, in a show which includes a number of returning favourites.
Guernsey Air Display Organiser, Natalie Davidson, says this year is significant for some of the aircraft involved.
"We are obviously delighted that the Red Arrows and Battle of Britain Memorial Flight have been allocated to display in Guernsey again this year.
The allocation of the Lancaster is particularly significant as 2023 marks the 80th anniversary of Operation Chatise, more commonly known as the Dambusters Raid, which was carried out by Avro Lancaster bombers.
It will be wonderful to see this iconic plane displaying here in September."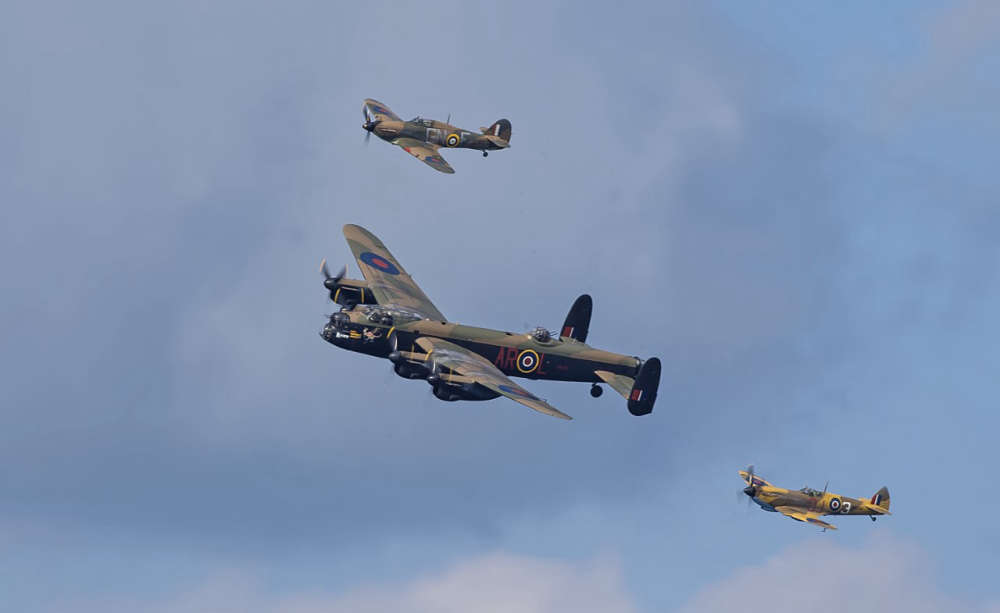 The RAF events team has also allocated the Guernsey display a Tutor, which is used as a training aircraft.
Natalie hopes there may be some additions to the lineup.
"We are waiting for the result of our application for MOD helicopter assets, which we hope will be released soon. In the meantime, we are in touch with private display teams to build the rest of the display in September.
The final display line up will be dependent on the level of sponsorship that can be secured."